No one understands the hardships of being a felon better than the felon himself.
To begin with, having a felony record to your name comes with extra baggage, especially when you want to find meaningful employment.
Inmates leave prison with hopes of putting their reformed minds to work and turning their lives around.
However, reality can soon crush these dreams after finding out how hard it is to secure a job or even get financial aid to start a business.
For instance, they don't meet the eligibility for small business loans.
With training and funding already hard to obtain in our country, having a criminal record only elevates it.
Are you a felon in California looking for a funding opportunity to start a business?
Don't worry since we have an answer for you, grants.
However, it would be best to dive deeper into things to understand them better.
Luckily for you, you have come to the right place.
What are Grants?
Generally, a grant is a specific sum of money given to an individual, organization, business, or institution that doesn't have to be paid back.
The government mostly avails these funding options.
Let's say a specific trust sets aside a particular sum as a grant.
They will release their requirements for eligible applicants to submit their applications.
Most often than not, these grant applications are competitive.
Additionally, there are guidelines and rules governing using the allocated money.
Every beneficiary has to be ready to comply with these regulations.
For example, if you are awarded an academic grant, you might have to show satisfactory academic progress every academic year.
Does California Offer Grants?
Yes, it does.
It offers several programs that provide grants to California residents.
The good thing about these grants is that they are centralized within a single portal.
Most residents here in need of personal financial assistance have benefited from the numerous programs in the state.
Types of grants in California
California offers different types of funding opportunities.
Some of the grants you can find here include
Unemployment grants in California
This grant comes through for the unemployed people in California.
Through this grant, you can get the much-required support during unemployment.
Such grants are substantial because they can help you maneuver through tough times and economic downturns.
You won't feel the significant side effects even if the unemployment period lengthens.
Such grants are a critical lifeline for many working families in California.
Grants for nonprofits
A nonprofit grant is a financial assistance offered to nonprofits by a foundation, corporation, or government agency.
They are provided as a way of injecting additional funding to support projects, and nonprofit operations, and cover expenses.
Such financing allows nonprofits to expand their programs and services and create new ones.
Such programs will, in turn, improve the reach of existing audiences and open up opportunities for additional target populations.
These grants are primarily offered to nonprofits with a specific cause, such as climate change, benefiting a community, conserving the planet, offering scholarship services, etc.
Grants for students
California grants for students are a form of financial assistance used to cover education-related expenses.
An excellent example of such a grant is the California college promise grant.
You can qualify for it if you are a community college student.
Some grants have stricter requirements than others.
For example, the California Chafee grant requires you not to have reached your 26th birthday as of July 1st of the award year.
Also, you must be a current or former foster youth.
Most people confuse scholarships.
Even though both can be classified as "gift aids," they have a distinct differences.
Scholarships are awarded based on academic merit.
However, grants are offered based on the extent of the financial need.
Some granters might use merit too, but it is rare.
How do I Find Grants in California?
California offers a wide range of federal grant opportunities.
All you need to know is where to look and what to do.
Below is a list of tips to help you in your search.
1. Sign Up for Grant Alerts
Grant alerts are a good way of securing a grant, especially if you already have one in mind.

There are numerous grant alert tools online to choose from.

All you need to do is set alerts for that particular grant.

The alert will notify you of everything about if, for example, when the application opens.

Other alert services can inform you whenever funding matching your needs is available.

2. Using the California Grants Portal

The Portal is an online grant that has made everything easier for Californians.

It is a one destination for all grants and loans in California.

Most of these grants are available on a first-come, first-serve basis.

3. Mission Matching with Private Foundations

Nonprofits mostly use this method to find grants.

You can narrow down your search to grantors who offer grants within your niche.

You need a clear picture of the geographical scope to cover, the type of grant you are after, the problem your organization addresses, and the target audience.

What Is the Cal Grant?
Cal Grant is state-funded grant money offered to California students attending college within the state.
This grant money is aimed at helping students who come from low and moderate-income families.
The grant has proven to boost Californians; You can use the money to cover huge expenses for students in California community colleges and university institutions.
Better still, this grant can cover private campuses and vocational programs that meet the eligibility requirements.
There is a difference between this grant and Federal Pell Grant.
Even though both are for financially needy students, Pell Grants are federal grants, and the former are state grants.
There are three types of Cal Grants.
Cal Grant A. the grant is available for eligible students whose financial need is at least equal to the award amount, plus $1,500.
Cal Grant B. the grant provides low-income students with living allowances, tuition fee assistance, etc.
Cal Grant C pays for tuition and training costs in technical schools and occupation/career schools.
Who Qualifies for the Cal Grant?
Several factors determine Cal Grant eligibility.
For example, you must:
Be a California resident (San Jose, San Diego, San Francisco, Sacramento, Mountain View, San Diego, Etc.)
Be attending a qualified California college (undergraduate student)
Have graduated from high school in 2000-2001 or later, and with a minimum Grade Point Average of at least 2.0 on the 4.0 scale
Have a minimum of $700 in financial need
Come from a family with an income and assets below the established ceiling
Enroll in a program leading to an undergraduate degree or certificate
What is the California Relief Grant?
The California Small Business COVID-19 Relief Grant Program is a small business grant that provides funding to deserving small businesses.
Offering between $5,000 and $25,000, these grants helped eligible businesses impacted by the COVID-19 Pandemic get back on their feet.
The program is administered by the California Office of the Small Business Advocate (CalOSBA). 
Most businesses and nonprofits eligible for this grant are the ones directly impacted by COVID-19 and the related safety restrictions.
Therefore, the grants are not offered on a first-come, first-serve basis.
Before application, the relevant officials provide technical assistance such as interpretation services to all applicants.
After the application is over, the Lendistry goes over the applications for eligibility.
For those who don't know, Dentistry is the body designated by the state to act as an intermediary between the applicants and the program.
Another important thing to note about this relief grant program is that the awards are distributed according to the program's listed priority factors.
Dentistry is also responsible for the distribution on behalf of the state of California.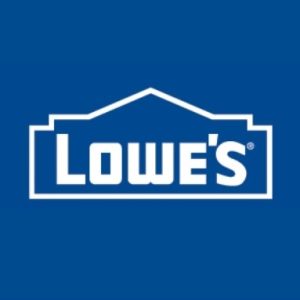 Who Qualifies for the California Small Business Relief grant?
There are requirements for businesses eligible for this relief grant.
For starters, funding is available for small businesses and nonprofits.
For a business to qualify as a small business, the entity has to have annual gross revenue of $2.5 million or less.
Additionally, they should at least attain a minimum yearly gross income of $1,000.
Applicants should be at least 18 years.
Also, they are only allowed to apply for one business.
The geographical location of your business also matters.
To be eligible for the grant, the business must be operating in California and must have a physical address.
How to Apply for a Grant
Grants can be competitive.
As a business owner, it is your duty to convince the grantor that you indeed need their financial help.
How you apply can be the difference between success and failure.
Let's look at the appropriate steps to take when doing so.
1. Know your Eligibility
Before you even get to the application process, ensure that you and your business are eligible for the grant.
Every grant provider will issue a list of legal, financial, and ethical requirements.
This step can also be a blessing in disguise to your business.
When checking your eligibility, you have to collect relevant data from the business and review areas of interest.
You can notice the loopholes and areas that require responsive actions and corrections in the process.
Such practices often lead to growth, even if you won't be awarded.
2. Use the Online Application Portal
California residents can use the California Grands Portal.
It is a project by California State Library that provides a unique way for you to find state grants and other funding opportunities.
3. Hire a Grant Writer
Having a grant writer for your business takes it to another level.
They have the relevant knowledge required to grow new initiatives and apply for grants.
They do so by researching grant opportunities, drafting proposals, and submitting them.
What Happens After I Apply?
After you have submitted your grant proposal successfully, all you can do is wait.
The relevant board/council will process your application.
During this period, they can conduct background checks, review the submitted documents, and come up with a shortlist of candidates from eligible applicants.
How Will Grant Recipients Be Determined?
Grant Recipients are determined after a series of eliminations and shortlisting.
Let's take Cal Grant as an example.
The students to receive the grant are ranked using the disadvantaged students' indicators from FASFA (Free Application for Federal Student Aid).
They include:
The family's total income
The household size
Parent's level of education
Grade Point Average
What Is the Awarding Process?
After you submit your application, either through mail or email, you'll have to wait about three to six months before hearing back from the agency.
You'll be notified on the same channel you made the application.
Wrapping Up
Yes, the government might not offer direct grants for felons to start a business.
However, they are still eligible for other federal grants and funding.
You do not have to sit back and feel sorry for yourself.
With all these opportunities up for grabs, it is up to you to put in the necessary efforts to turn your business dreams into reality.