Many low-income individuals and families—including felons—struggle to find safe and affordable housing.
Over four million households benefit from housing assistance every year.
Two million of these get Section 8 vouchers that provide housing assistance payments.
No one should have to give up their safety and comfortability for affordability.
Section 8 housing vouchers can give you the freedom to choose where you live at the price of a subsidized housing unit.
Read on to figure out your own Section 8 calculation, your eligibility, and more.
What Is Section 8 Housing?
The Housing Choice Voucher Program, or Section 8, is a funded initiative to provide housing for low-income populations.
Vouchers are handled by your local public housing agency (PHA).
Section 8 began in 1937 with the need for more than just public housing.
The program helps more than two million households every year.
Most vouchers go towards seniors, people with disabilities, and children.
However, 42% goes to others with low income, including some felons.
The PHA, also called a public housing authority, grants renters a voucher based on factors such as income and household size.
This voucher, plus about 30% of your income, goes to a participating, private landlord.
This program benefits everyone: renters pay what they can and landlords are paid a fair rate for their units. It's a win-win!
In contrast to some other housing assistance programs, you have the flexibility to move when you need to.
To move, you go through the usual steps of ending your current lease and finding another qualifying housing unit.
Most importantly, let your PHA know ahead of time.
Housing Requirements
Unlike a public housing program, Section 8 allows you to rent from private owners who agree to the terms of the program.
As long as the unit meets the program's requirements, you pick where you live.
Most requirements come from your public housing authority.
These requirements focus mostly on health and safety standards.
Safety and health inspections are done before you move in and every one to two years afterward.
Once you find a landlord who participates in Section 8, the PHA will inspect the unit.
Who Is Eligible for Section 8 Housing?
Eligibility depends on many factors, including;
Citizenship status
Criminal status
Total income of your family
Some applicants receive priority status, such as seniors, children, and those on a low income.
Citizenship and Criminal Status
Citizenship status is one standard of eligibility that gets reviewed.
If at least one member of your house is a US citizen or has eligible immigration status, you're good.
Some eligible immigration statuses include;
Green Card holders
Refugees and asylum seekers
Trafficking victims and their families
Those who were in the US undocumented before 1982
To better figure out your eligibility, the best thing to do is contact your local public housing authority.
Now, here's the kind of bad news; many PHAs do not grant vouchers to those with certain felonies.
If you're on the lifelong sex offender registry, they will not grant you a voucher.
They also deny vouchers to those who've been kicked out for any drug-related reasons in the last three years.
The good news is that every PHA is different.
Many PHAs handle applications on a case-by-case basis.
Just because you're a felon doesn't mean you'll get denied a housing voucher, even if you're currently on parole.
Not only will you need to seek approval from your local public housing authority, but you're also probably going to face strict standards from landlords.
Almost all landlords require a background check.
So, your best bet is to be upfront and honest to give you the chance to explain your side of the story.
House hunting for felons is notoriously difficult, with over 40% of landlords refusing tenants with criminal records.
You can find felon-friendly apartments in every state to make this process easier.
How to Qualify for Section 8 Housing?
Your PHA not only sets the requirements for Section 8 units but also sets eligibility requirements for getting a voucher.
What Is Counted as Income to Qualify for Section 8?
Your local public housing authority mostly bases your eligibility on total annual gross income.
There are many resources online to help your Section 8 calculation, but it's not just wages.
This figure includes you and your family members;
Wages and tips
Child support payments
Social Security, Welfare, and disability
Interest from savings accounts
Stocks
Income limits thresholds are usually 50% of your area's median income.
Most of those who get vouchers make less than 30%.
The PHA collects and verifies this information through your bank, employer, and other agencies in the area.
How Is My Rent Calculated?
The PHA looks at the fair market rates of rentals in your area and covers most of that rent.
You can expect to pay about 30% of your family's adjusted income towards rent.
Eligible users can even purchase a home with their vouchers.
How Section 8 Determines Voucher Amount
Section 8 determines the voucher amount you're eligible for using various factors.
Calculations Based on Fair Market Rent
Fair Market Rents (FMRs) means that a fair price gets paid to the landlord for your stay in their unit.
The Department of Housing and Urban Development (HUD) has an FMR calculator for every county in the US.
The HUD looks at the age of the unit, how much the unit has been rented for in the past 15 months, to name a few.
They do not consider prices for units that are two years old or less, units rented below market rate, or assisted living units when factoring FMR.
How Rents Are Set
The housing authority determines your rent through a few different factors, including the FMR we discussed above.
Other considerations include:
Payment standard, which is set by the PHA
Size of your unit
Utility allowance needed
Utility Allowance
Rent is not the only bill included in your voucher. This may include;
Heat and cooling
Electricity
Water
Appliances
Sewage and Garbage
Not included are utilities such as your phone, cable, and internet.
Depending on household size, utilities covered, and location, you can get more than $200 monthly for utilities.
This utility allowance is paid either directly to you or your utility companies.
Tenant Portion
The "tenant portion" is that 30% adjusted income we talked about earlier.
The total tenant payment is based on other factors, such as;
10% of monthly gross income
Welfare rent
A different minimum set by the PHA
Some tenants have to pay more than these standards.
Expect to pay under 40% of your adjusted income.
How Much Will I Pay for My Apartment?
Bigger apartments and houses cost more than smaller units.
However, you can still expect to pay between 30% to 40% of your total income for your apartment.
For example, if you make $1,500 a month, you'll be paying about $450 for your apartment.
Rather than paying more for different sizes, you may have difficulties getting approved for a larger unit.
Your housing authority will approve a three-bedroom for a family, but may not for an individual.
Section 8 Payment Standards in 2022
The Section 8 voucher program goes by a payment standard, which is the most they can assist you with. Payment standards vary for different-sized units.
This payment standard includes the utility allowance.
How Much Will Section 8 Pay for a One-Bedroom
The payment standard for a one-bedroom apartment is $1,668.
In other words, your voucher cannot exceed that amount.
You should find an apartment that will not exceed that number plus 30% of your total gross monthly income.
How Much Will Section 8 Pay for a Two-Bedroom
Generally, a two-bedroom unit is a standard when calculating FMR.
The standard here is $2,151.
You may be eligible for a larger house or apartment if your family has between two to four members.
How Much Will Section 8 Pay for a Three-Bedroom
The payment standard for a three-bedroom apartment is $2,641.
You will only get approved for a unit this size if you have four to six family members.
The PHA also considers the age of your children when determining unit sizes.
An infant may not qualify you for an extra room, but a teenager would.
You can reapply for a voucher that covers a larger unit if your family size or disability status changes.
This includes giving birth to a child or a parent moving in.
Applying for Section 8
Determine where you want to live and then apply to the PHA in that area.
You can also apply to the housing authorities in the surrounding areas to have a better chance of getting approved.
As long as the PHA's Section 8 waiting list is open, you can apply at any time.
Complete a pre-application, once you decide where you want to live.
This allows the PHA to determine your eligibility for the voucher program.
A pre-application form will focus on:
Current address, if you have one
Living situation
Family's annual income
Size of your family
Your ethnicity
This pre-application places your name on a waiting list.
You can submit this application by phone, mail, in-person, online, and fax, whatever is easiest for you. However, the quickest is the online application.
Once you get to the top of the waiting list, you'll get a final application.
This has questions regarding the following:

Citizenship status
Birth certificates
Social Security Numbers
Gross annual income of your family
Dependents, including children, seniors, family members with disabilities
Arrests within your household
Prior landlords and prior evictions
How Long Does It Take to Get Section 8 Voucher After Interview
The time it takes to be approved depends heavily on how long the waiting list is.
Your stay on the waiting list may last up to two years or more.
In the meantime, you can more quickly get access to a project-based voucher.
Some factors speed up the time you're on the waitlist, such as:
Currently homeless
Current rent is more than 50% of your family income
Involuntarily displacement
Extremely low income
Reside in substandard living or a shelter
Disability or veteran status
Over the age of 62
While you're waiting, you can contact your PHA or HUD every other month to confirm your spot on the list.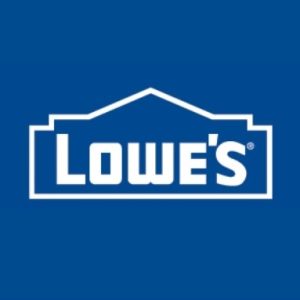 In Conclusion
Obtaining housing as a felon—or any low-income individual—is often a huge source of stress.
While the application process can be complicated, your local PHA and HUD locations can assist you through every step of the process (including Section 8 calculation).
If you can't afford rent, don't be embarrassed or ashamed.
Instead, contact your PHA and get housing assistance ASAP!