Just because you or a loved one was arrested and spent time in jail, this doesn't mean that job opportunities, housing options, and promising doors can't open for you in the future.
Getting the help and support you need to re-enter the world and get back on your feet is key if you want to become a functioning member of society.
Ex felon assistance programs are the guidelines and resources needed to help you make ends meet.
But you can't do it on your own – everyone needs help at some point in their lives.
Let's see the top ex-felon assistance programs to check out in 2023 to get back on your feet.
Financial Assistance Programs For Felons
There are numerous financial assistance programs for a convicted felons to avoid the day-one strain of finding a place to stay, getting a job, paying for food, and getting from Point A to Point B.
Having a criminal record comes with a lower chance of being employed, but it also comes with the stigma of shame in our society.
Felony assistance programs can help you obtain a loan or a grant that can help you get started with employment.
HelpForFelons.org
This reputable business provides felons with the necessary resources after being incarcerated.
By working with this organization, felons, ex-offenders, and inmates can help with employment aid, reentry advice, legal counsel, financial help, housing, and much more.
Inmates to Entrepreneurs
This organization has a mission to help those with a criminal record or background start their own entrepreneurial business by providing assistance, equations, tools, and knowledge to follow their dreams.
Government and Private Grants
A government grant is one of the main ways a convicted felon can take advantage of ex-felon assistance programs and contribute to workforce development.
There are different government and private grants convicted felons can use to get a foothold financially.
Along with the aforementioned organizations, felons can use federal education loans, Grants.gov, Crowdfunding, Small Business Development Centers, small business state grants, entrepreneurship programs, or Angel investors.
Finding a government grant can help an offender get the startup funds they need.
Federal Education Loans And Business Grants For Felons
Federal education loans can provide felons with the chance to go to college and get a degree, enhancing their chances of securing a high-paying and fulfilling job.
Felons will have to use the Federal Supplemental Educational Opportunity Grant or Federal Work-Study Grant to pay for their education.
Second Chance Grants For Felons
Second chance grants are business grants that are more lenient than your typical bank loan or business grant.
Since felons may have poor credit, this type of business grant focuses on those who may not have the best financial history.
Boots To Business Grant For Felons
The Boots to Business grant for felons is an entrepreneurial training and educational program provided by the Small Business administration and the Department of Defense in the United States Government to help veterans transition from being in the army to working in the "real" world.
When looking at business grants, this specific government grant can help a convicted felon with job placement and job training.  
Reentry Programs
In addition to financial assistance programs, reentry programs and reentry services are key to helping felons with the social, psychological, and mental aspects of transitioning back into society.
What Are Reentry Programs?
Reentry programs, or training programs, are typically government-assisted programs that help offenders and inmates successfully and seamlessly transition from being incarcerated to working and living in the outside world/ local community through job training, supportive services, and reentry services.
How Do Reentry Programs Guarantee Public Safety?
By helping inmates relearn the necessary social skills to interact with those in their local community and readjust to a typical work or school day, this resource can make the convict more comfortable with their new life and schedule. In turn, preparing a felon for this lifestyle can reduce reoffending.
Basic Elements Of Successful Re-entry
Re-entry programs must focus on a few key aspects to ensure success when it comes to seamless acclimation:
Starting early during incarceration.
Treating felons like real people.
Utilizing flexible frameworks.
Using data-backed information to make decisions.
How to Apply
A convict can apply for a re-entry program by choosing between a public or private program that offers the necessary employment, advice, job training, job placement, guidance, and financial backing for felons transitioning into society.
Job Programs For Convicted Felons
Felons transitioning into society can also take advantage of the numerous job programs that make it easier to secure employment during the initial phase of acclimation.
Work Opportunity Tax Credit
The Work Opportunity Tax Credit is a federal tax credit offered by the Internal Revenue Service that can help employers hire individuals who have had roadblocks to employment (ex: discrimination whether in some sense, whether it be race, sexual orientation, veteran, felon, etc.).
This tax credit can help provide incentives to employers who want to make the job market more accessible to those who have constantly been denied a fair shot at obtaining employment.t
Pre-Screening And Certification
The pre-screening and creation phase of the Work Opportunity Tax Credit is the process necessary before emptying any individual to work for the company.
The employer must obtain a certification that states the member is part of a targeted or discriminated group before they can claim the tax credit for their business.
The employer must file Form 8850 in their state before the employee can legally work for the business.
Limitations On The Credits
The credit is the amount of the tax liability, or the Social Security, the employer owes the government after claiming the Work Opportunity Tax Credit.
If the business is taxable, it can apply the credit toward the liability to make the process easier.
For tax-exempt organizations, like non-profit organizations, the credit is applied to the tax owed on employee wages.
Claiming The Credit
The last step of utilizing the Work Opportunity Tax Credit as an employer is learning how to claim the credit.
Non-profit organizations and tax-exempt organizations can use Form 5884-C to act as a credit against the Social Security Tax.
Federal Bonding Program
The Federal Bonding Program by the United States Department of Labor is a job placement program that helps employers hiring at-risk job seekers not have to worry financially.
The Federal Bonding program issues bonds to employers to provide an incentive to hire at-risk job seekers who may have trouble getting a job in other occupations or businesses.
The purpose of this program was to help reimburse employers who take a chance on an at-risk individual to reward them for their trust in the system.
Best Jobs for Felons
There are numerous jobs for felons that can be the best fit based on their skill sets and biases in certain industries that make having a record hard to get employment— finding a job through employment services after incarceration is essential to reduce recidivism rates and increase safety in society.
Companies That Will Hire Felons
There are numerous companies and sectors that are more likely to hire felons.
Some of the most widespread companies that have made it known they are willing to hire felons include McDonald's, Starbucks, Microsoft, Coca-Cola, General Mills, Delta Airlines, Amazon, Walmart, Google, American Airlines, Pizza Hut, Facebook, Gap, and many others.
Apprenticeship Programs
There are numerous apprenticeships that can offer felons the tools and skills needed to increase job readiness and transition back into society.
Some of the most common occupations that a convict may do an apprenticeship for include training to be a car technician, chef, carpenter, bricklayer, seaman, etc.
Finding apprenticeships and trade schools can help felons land a job.
Jobs That Don't Require Background Checks
For felons who wish to move forward in their life without having to disclose their criminal record, they can choose one of the occupations that don't require a background check.
There are numerous high-paying jobs in goodwill industries that don't do any background check, such as:
Manual Labor – Carpenter, Roofer, Mover, House Painter
Truck Driver or Delivery Driver
Waitress or Chef
Entrepreneur
Artist – Graphic artist, Freelance writer, Photography
Clerical – Data entry, Transcriptionist, Customer service representative
Emergency Housing Assistance For Felons
Lastly, felons need somewhere safe and reliable to live so they can begin to go to school, obtain a job, and secure their footing in the local community.
Supportive services that make reentry possible after prison involve providing a place to stay for returning citizens.
Halfway Houses
Halfway houses are one of the most common types of accommodation for felons.
These housing institutions serve as a place to stay for those with criminal backgrounds or drug histories to help those transition into society or those recovering from addiction.
HUD Rental Assistance Programs
Another option for a felon is the HUD rental assistance program through the Housing Choice Voucher Program and the U.S. Department of Housing.
The Housing and Urban Development section of the U.S. government will help those looking for housing to search for an apartment, find public housing, use a Housing Choice Voucher Program to pay for the rent, find local renting information, or list a rental property.
Housing Grants For Felons With Hud
Felons can obtain housing grants to apply for housing assistance programs to pay for their rent.
One of the main programs that HUD offices provide in Section 8, is a housing assistance program that provides rent vouchers to afford accommodation.
Homeless Housing Assistance
Homeless housing assistance is provided through the U.S. government, offering resources for seniors, homeless individuals, Native Americans, veterans, older veterans, and felons.
Section 8 Housing
An offender can use the Section 8 housing reentry program to find a place to stay when they can't afford the rent in the local area.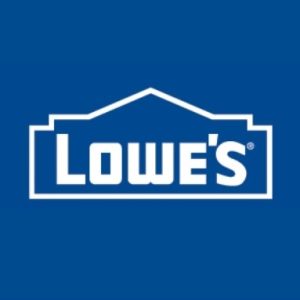 What Is Section 8 Housing & How Does It Work?
Section 8 housing provides individuals with vouchers to pay for designated accommodation in their local community.
Individuals must prove their family status, income level, citizenship status, and eviction history before applying for a Section 8 voucher.
Final Thoughts
As you can see, providing assistance programs for an offender is key to making the transition back into society as easy and seamless as possible.
Providing resources, housing, and programs for ex-felons helps everyone involved, making the community a more wholesome and safer place.
Help change the way people with felony records find work by providing community solutions!