If you've been out of prison for a while and want to buy a house, you may wonder if you can get a home loan for felons.
It can be difficult, but it's not impossible.
We'll explain the different options available for home loans for felons.
What is a Loan?
If you have a significant expense to cover, you don't need all the money upfront.
Sometimes you don't need any of it at all.
You can borrow some or all of it and then pay it back.
There are different types of loans; each has a different repayment schedule and amount.
Common Types of Loans
There are several types of loans people can get.
Personal loans
You can use these loans for anything.
They're unsecured, so you don't have to put up any property.
Loan terms vary from short to long-term, and interest rates can be fixed or variable.
Auto loans
Auto loans let you finance your car's price less any down payment you make.
If you stop paying, the company can repossess the car.
The term of an auto loan typically ranges between 36 and 72 months, although longer loans are becoming increasingly popular as car prices rise.  
Student loans
These loans help students pay for higher education.
Both government agencies and private lenders offer them.
Federal loans are better as they have different payment options.
The US Department of Education funds federal student loans, so there's usually no credit check.
All loan terms are the same for all borrowers with the same type of loan.
Mortgages
A mortgage covers a home's purchase price less the down payment.
The property is the collateral; the lender can foreclose on it if the buyer doesn't make mortgage payments.
Home Equity Loans
 These loans let you borrow up to a percentage of the value of your home.
These are installment loans.
You get a lump sum, and you pay it back over time in regular installments.
Credit-builder loans
These loans help people with no credit or bad credit to establishing credit.
They don't require credit checks.
The lender deposits the loan amount – typically $300 to $1,000 – into a savings account.
The borrower then pays the loan back between six and 24 months.
They get the money back after the loan is repaid, sometimes with interest.
Make sure your lender reports the credit builder loan to the credit bureaus before applying.
This helps improve your credit if you pay on time.
Debt Consolidation Loans
A debt consolidation loan helps pay off debts with expensive interest rates, like credit cards.
Payday Loans
Payday loans are the type of loan you want to avoid.
The fees on these loans are usually astronomical, and you must repay them completely within your next pay period.
You can find no credit check lenders online and in stores.
Although it's easy to get a payday loan, they're usually hard to repay on time.
As a result, you renew the loan and incur more fees.
It's better to get a personal loan or use a credit card in an emergency.
Are Felons Eligible for Loans?
Yes, felons are eligible for some types of loans.
I'll provide more information on the loans they're eligible for below.
What Types Of Loans Are Felons Eligible For?
Felons can usually get education loans, private loans, small business loans, and payday loans.
They may also qualify for some types of home loans.
Can You Get A Home Loan If You Have A Felony?
Maybe.
It depends on what kind of loan you apply for and the lender's requirements.
Will a Felony Conviction Prevent Me From Obtaining a Home Loan?
It's the lender's decision whether to give you a loan despite your criminal record.
If you have a felony on your record, lenders do not have to approve you for a loan.
Lenders may reconsider loan approval after a negative background check.
Lenders consider criminal records as showing a lack of responsibility and stability, and they want to ensure you can repay the loan.
Do Lenders Run Criminal Background Checks?
Many lenders don't run a background check.
They may not know about your record if you don't mention it.
They may not dig deeper if you have a stable job.
You can also search for lenders that don't run background checks.
Other questions your loan officer asks may reveal this history.
They may request your credit score, for instance.
You may have a low credit score if you haven't worked or paid off your debts.
You may need to improve your credit score before applying for a loan.
Can A Felon Qualify For An FHA Loan?
Yes, they can.
What is an FHA Loan?
FHA loans are mortgages the Federal Housing Administration insures.
This agency is part of the US Department of Housing and Urban Development.
Mortgages from FHA-approved lenders have lower rates and more flexible requirements.
FHA loans require homeowners to have mortgage insurance for five years.
It protects the lender if there is a default.
This type of loan is available to borrowers with low credit scores and bankruptcy.
An application is required.
What Are The Qualifications For An FHA Loan?
Mortgage payments cannot exceed 35% of your gross income to qualify for an FHA mortgage.
You need a 3.5% down payment, but closing costs bring it to about 6%.
To qualify, you need two forms of credit, like a student loan and a credit card.
You must also have:
Two years' work history.
No more than two late payments of 30 days in the past two years with at least a 620 credit score.
A minimum credit score of 580 and a 3.5% down payment.
You also need to provide these documents for FHA approval
Your two-year address history.
Addresses and amount of wages from the previous two years.
Two years' worth of tax forms.
Do FHA Loans Require A Criminal Background Check?
Your criminal history isn't as crucial to FHA lenders as your financial history.
Your criminal background won't be checked.
What Will Disqualify You From Getting An FHA Loan?
If your credit score is below 580 and you don't have the 3.5% down payment, you will not receive approval for an FHA loan.
Debt is too high – A high debt/income ratio is a red flag for lenders. The total debt, including the mortgage payment, cannot exceed 43% of your gross monthly income. Most people don't know how many obligations they have. Most mortgage companies and other private sectors are happy to help if that describes you.
Not enough income – This reason might be related to the previous one, but it's important to remember that you have enough money to cover the downpayment and closing costs. That's another reason for FHA loan denials. One reason people apply for an FHA loan is the 3.5% down payment. If you don't meet the criteria above, the down payment percentage may go up.
Who Administers FHA Loans?
The Federal Housing Authority Administers FHA loans.
What Are The Requirements In Buying A Property?
There are six basic requirements you need to meet to buy a house:
Your FICO score must be at least the minimum requirement. Each lender has different needs.
Consistent income – Your earnings over the past two years show your ability to pay your mortgage.
You'll need enough savings to cover the minimum down payment and closing costs; however, you can get assistance with them.
A reasonable monthly budget – Lenders will look at your current debts to confirm that you can afford the additional payment each month.
You'll need to provide your loan officer with financial information to verify your income, debts, and savings.
Pre-approval – A prequalification gathers all these details to determine which loan is right for you.
Can A Felon Get A Mortgage?
Yes.
A felon can apply for a mortgage as long as the loan application doesn't ask about felonies and the loan officer doesn't bring it up.
Why Buying A Home Is More Accessible Than Renting For Convicted Felons
Those with a criminal record find it easier to save and buy a home than rent one.
Prospective sellers and mortgage companies probably don't require background checks, but landlords often do.
People with felonies on their records often have trouble finding an apartment or house to rent for this reason.
You may have better luck if you explain your arrest and conviction before the landlord runs the background check.
Many landlords do not rent to felons.
It may be easier to qualify for a home loan and buy your new home than rent.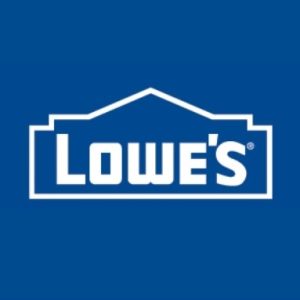 Wrapping Up
That's what you need to know about getting home loans for felons.
Felons are eligible for some types of loans, such as education loans, small business loans, payday loans, and certain types of home loans.
If you're interested in getting a home loan but have a felony conviction, do your homework.
Find out which lenders loan money to felons, look at the requirements, and start taking steps to improve your credit and save money towards a down payment.