It's a valid question that many people with felony records may ponder – can a felon get a passport in the United States?
The answer, unfortunately, is not always straightforward.
In this blog post, we'll take a look at the specifics of getting a passport with a felony record and provide some resources that can help.
So, read on to find out more!
Can a Felon Get a Passport in the United States?
Usually, you can get a new passport in the United States even if you are a convicted felon.
Unless you had a specific felony conviction, you can apply for a passport renewal or start a new passport application for a passport card or passport book.
What Disqualifies You From Getting a Passport?
The State Department doesn't automatically disqualify people with a criminal history or past felony charges from getting passports.
As long as your conviction is in the past and you are not currently on probation, the State Department will typically approve your passport application.
Following are the things that disqualify you from getting a passport.
1. Felony Drug Convictions
The only type of criminal charge that automatically disqualifies you from a United States passport is international drug trafficking.
In other words, if you crossed borders while committing a drug trafficking crime, you may no longer get a passport.
2. Other Drug Convictions
As I mentioned, the only drug crime that automatically excludes you from getting a passport is international drug trafficking.
Being caught with drug possession may be considered a felony arrest, but that doesn't mean the federal government won't give you a passport, especially if it was a first-time offense.
Nevertheless, in some cases and based on other factors, the State Department may decide to deny your passport application.
If you are currently under felony arrest or probation, or if the court has decided that you are a flight risk, you may not be able to get a passport.
If the government deems you a threat to national security, you may also get a denial.
3. Owing Money on Child Support
Some things are not crimes but can still preclude you from getting a valid passport.
The State Department is very clear about this rule: You can not get a passport if you owe $2,500 or more in child support.
If you owe less than that, your application may be approved.
4. Unpaid Federal Taxes
Unpaid federal taxes won't automatically disqualify you from a passport – only if you have seriously delinquent tax debt.
In that case, the IRS may refer your case to the State Department, which can revoke your current passport and deny your renewal.
What falls under seriously delinquent tax debt?
You can read more about the specifics on the IRS website.
However, if you owe less than $55,000 in taxes, you can breathe a sigh of relief, as this rule does not apply to you.
5. Unpaid Federal Loans
Certain types of unpaid federal loans can disqualify you from getting a passport.
They do not include outstanding student debt, as many mistakenly believe.
Instead, they include federal assistance loans that the government gave you to help pay for emergency medical or repatriation expenses while you were abroad.
If you're looking for a federal loan, check out the best grants for felons instead.
Since this is a slippery slope, we'd suggest you do what you can to get the money that doesn't need to be repaid so you can play it safe.
6. Not Meeting the Age Requirements
There is no age requirement for passports.
Regardless of your age or the age of your child, you can apply for a passport.
However, for children under the age of 16, certain guidelines apply.
You must use the correct form, or your application will be denied.
Here is how to apply for a passport for your children under 16.
If you are 16 or 17, you must provide evidence of parental awareness.
State vs. Federal: Does the State You Live In Matter?
No. The federal government issues passports, not state governments.
Therefore, the state where you were caught, arrested, or convicted does not matter, nor does the state where you legally reside matter.
Remember, the only felony that automatically disqualifies you is international drug trafficking.
How Long Before a Felon Can Get a Passport?
There is no set period a felon has to wait before getting a passport.
However, you can't have any outstanding arrests, nor can you be on probation.
If you are on probation, you will need to wait until your probationary period is over before applying.
Where Can You Apply for a Passport?
While the State Department is the only federal agency that can issue passports, there are a few ways to apply.
You can usually apply by mailing your application and documents to the State Department, though it can take several weeks before you get your passport in the mail.
Many USPS postal offices, public libraries, and county clerks have passport acceptance facilities, and they can process your application for you in person.
You can find passport acceptance facilities near you on the State Department website.
Furthermore, every state has a passport agency where you can apply in person.
Typically, passport agencies are only for people with urgent travel plans, and you may need an appointment beforehand.
Passport agencies can print your passport the same day, in as little as a few hours.
However, due to some extenuating circumstances like national emergencies, many passport agencies may have no appointments available unless you are in a life-and-death situation and have extremely pressing emergency travel needs.
Applying for the Passport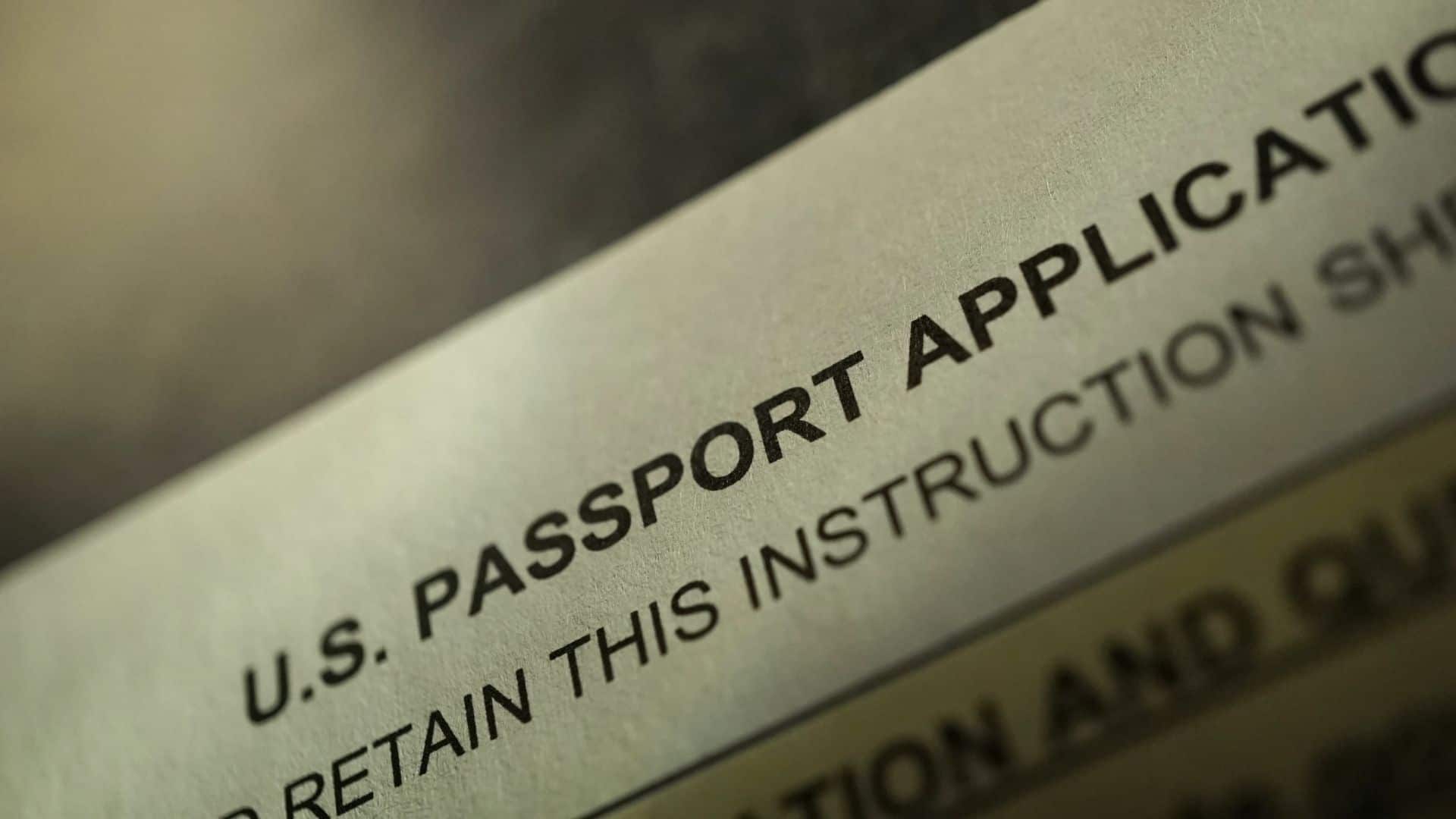 If you have not been convicted of an international drug smuggling charge, are not considered a potential flight risk, or a risk to yourself or others overseas, you can apply for a passport by first filling out Form DS-11, which is the Application for a U.S. Passport.
This process can either be done in person at a Passport Acceptance Facility or Passport Agency.
You can fill out the form online as well.
You can access the U.S. Department of State website to find out where you can obtain the application in your locale. 
The site allows you to access the nearest location for applying for a passport.
The Bureau of Consular Affairs, Office of Passport Services provides such agencies as post offices, public libraries, clerks of court and other governmental offices to accept applications on behalf of the State Department.
In order to retrieve the information, you will need to enter the Zip Code or City and State or State.
You can also access information about facilities that offer on-site photo I.D.s.
Once you start filling out the form, be as honest as possible.
Doing so will streamline the processing and avoid any delays.
You will need to include a citizen document as well.
This document can take the form of a copy of your birth certificate, certificate of citizenship, naturalization certificate or a consular report that shows you were born overseas.
Also include a photo I.D., such as a current school I.D., military I.D. card or driver's license.
Proving You Are a U.S. Citizen
To prove you are a U.S. citizen, you must show proof that you are a citizen of the U.S.
Therefore, proof of citizenship is a key requirement.
If you show evidence of your citizenship with a certified birth certificate, which has been issued by a U.S. city, state or country, the document must present your full name, place of birth and the date that you were born.
It should also show both of the parents' full names.
The document must display the date the form was filed, which must be within one year of the birth date.
The document must also be signed by a registrar and show a multi-colored, embossed, or impressed registrar seal.
Current passport holders who prove their citizenship with a passport must submit a passport that is still valid or unexpired.
The document should not be damaged or otherwise invalid.
Passport dates expire after five years for children or minors and 10 years for adults.
Other Acceptable Forms of Identification
If you do not have a birth certificate available, other acceptable proofs of U.S. citizenship include a letter of record, state-issued, that shows your full name and birth date.
The letter must indicate the number of years you conducted a search for a birth certificate but no proof of this type was found.
In addition, you must present public records that were, preferably, created within five years of your birth date. Acceptable recordings include:
Early school records
Consensus reports
Doctor's or medical records
A birth certificate issued by the hospital
A Baptismal certificate
1. A Delayed Birth Certificate
If your birth certificate was delayed or not filed within a year of your birth date, it will still be accepted if it lists the documents used to create it and includes a signed affidavit by your birth parents.
The document can also include a signature of a birth attendant.
A delayed birth certificate without these signatures may still be accepted if it is submitted with early public records.
2. A Birth Affidavit
A birth affidavit that has been notarized by someone who has direct knowledge of your birth may be accepted too.
The signer should preferably be an older relative- someone who claims how he or she knows about the birth.
Submit the affidavit with early public records.
Passport Pictures
You will need to have two passport pictures taken of yourself, presented in front of a white background.
Each picture should be current within six months of the passport application and clearly display your face.
Passport photos should be two inches on all sides.
The photos and application should be presented to the nearest passport acceptance agent where you live.
Include Your Official Court Paperwork
You will also need to collect your official court paperwork to prove that you have satisfied the mandates of the court and you are no longer on parole or probation.
While you may not need to present the documents, it is much easier to include them when you visit the passport agent to save any time or aggravation.
Use the above information to apply for a passport and make sure the I.D. will be accepted where you plan to travel.
If a Visa is required, make sure that document will be accepted as well.
Do your due diligence if you plan to travel any distance anywhere, if not you could end up getting stuck!
How Does Passport Renewal Work for Convicted Felons?
There is no practical difference in the renewal process if you are a convicted felon.
You'll need to fill out the correct application form and mail it to the State Department or submit it to a passport acceptance facility.
Make sure you include the correct documents, such as proof of citizenship, including your birth certificate (if you don't have your old passport).
Passport applications also come with a fee, depending on the application type, so make sure to include the payment as well.
What Countries Can a Convicted Felon Travel To?
For the most part, convicted felons may travel to most countries.
However, some countries may deny you entry – see below for countries that regulate the entry of convicted felons.
Whether you are a citizen of the country you're traveling to or not can also be a factor that comes into play.
In general, countries don't automatically share criminal history. Typically, only countries that share borders or are close allies share such history.
So, if you are driving from the United States to Canada, there is a good chance Canadian immigration will know about your criminal past.
However, some countries require you to apply for a visa before you are granted entry.
The visa application form may ask you whether you have been convicted of a felony in the past, and that can affect your chances of approval.
In addition, just because you can travel to a foreign country as a convicted felon doesn't mean you can apply for residency or citizenship.
When applying for residency, many countries require you to get a police report from your home country attesting to a clean criminal record, which can complicate matters and cause the immigration office in the foreign country to deny your residency.
Suggested Read: Can felons leave the country?
Does a Felony Record Matter Once in the Country?
That depends.
As I explained above, if you are a US citizen, you can typically get a passport even if you were convicted of a felony in the past.
Once you are granted entry to a foreign country, it likely won't matter, either.
However, if you are in the US as a green card holder and commit an aggravated felony, drug offenses, sex offenses, or other crimes, your renewal application may be denied.
You may also no longer be able to apply for citizenship.
If you committed a crime while in the US as a non-citizen, your best bet would be to contact an immigration attorney who can help you.
What Countries Ban People With a Felony Record?
Only some countries regulate the entry of convicted felons.
They include:
However, that doesn't mean that those countries ban all criminals.
For example, Australia only prohibits entry to felons who have received a prison sentence of 12 months or longer.
The United Kingdom excludes people who have received a prison sentence for four years or more for a single offense.
However, if you received a sentence that is less than four years, you may be able to enter the UK after five or ten years have passed since you completed your sentence.
New Zealand permanently bans foreign citizens who have received a prison sentence of five years or more and temporarily excludes anyone with a prison sentence of twelve months for ten years.  
As every country has different immigration rules, and since those rules can change, it's a good idea to look up the immigration laws of the country you are visiting before hopping on a plane.
Final Thoughts
Getting convicted of a felony is not the end of the world for travel.
Unless you committed international drug trafficking, are still on probation, or were deemed a flight risk, you can still apply for and receive a passport.
Furthermore, you will be able to travel to many countries.
Have you tried to get a passport before and been rejected? What happened?
Tell us in the comments below.