Oklahoma City, Oklahoma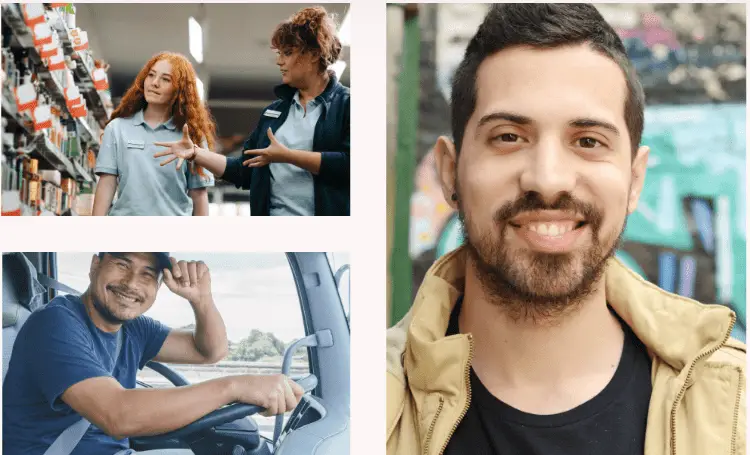 By 2023, estimates of the population of Oklahoma City, Oklahoma place it at about 710,000 people. Normally, many jobs are available for people looking for work. Those with a felony, based on our research, will likely face an even bigger challenge because they are typically not given the same priority and opportunity when applying for positions there.  
It's challenging enough to look for work yourself, but it gets even more complicated when you have a criminal record to make up for. Thankfully, there are jobs that hire felons in OKC that former offenders can try to apply for.
These jobs cover a variety of industries, such as logistics and trucking, business process outsourcing, retail, and client relations. You might be unsure if you have a place in these companies, but let us assure you that you do.
Which Industry Is Best?
Companies that offer jobs that hire felons in OKC are committed to accepting people from different backgrounds, including former offenders. It's good to note, though, that while these jobs span a whole range of industries, you're most likely to find available listings looking for drivers for the Logistics and Trucking niche.
Let's talk about this in detail.
Jobs That Hire Felons in OKC: Logistics and Trucking
Once you scour through our job boards, you will find that there are many companies looking for drivers for their businesses. Most of these jobs are looking for a truck driver, in particular, to transport goods or equipment.
These jobs all offer competitive pay and incentives. In addition, most available truck driver openings give signing bonuses, referral bonuses, and other additional rates for their workers.
Other available positions offer additional perks and bonuses that will benefit their workers. Although this is a position that constantly requires you to be on the go, there are some openings that allow their employees to be home daily and on weekends, as well.
These openings are definitely a decent start for anyone looking to reintegrate into society, such as former offenders and felons. It definitely helps that these companies are completely open to applicants from this background, as well.
What You Need To Apply
To apply for a job in the logistics and trucking industry, all you need is a valid Class A CDL license, which allows you to drive and operate vehicles like trucks. Additionally, you should be willing to take on the job and follow the daily schedule set for you.
Of course, you have to comply with company rules and policies, as well, which will be discussed with you once you get the job. If this sounds like a good deal to you, you can check out our comprehensive list of available jobs for felons in OKC. You can also check out the openings for other industries.
Below we have a number of job listings, followed by the top employers in Oklahoma City and their hiring policies.
Make sure you read this entire page for your best chance at being successful in your job search.
Sorry No Jobs Available at the moment
Other Popular Cities in Oklahoma with Jobs for Felons
Subscribe to our Newsletter