As those who have been convicted of a felony realize, life, as they knew it prior to the conviction, is over.
That doesn't mean that life is over, just that nothing will ever be the same again.
Jobs are difficult to find.  While there are employers who will hire felons, many of those jobs are lower-paying, entry-level positions.
This blog post will address the issue of how a felon can make good money.
Good Paying Career
Work in the Healthcare Field
Work for the Railroad
Government Job?
Work for UPS
Construction
Start Their Own Business
Making Their Case for Employment
Supporting a Felon in Finding a Job That Pays Well
Good Paying Career
There are employers who will hire felons, but it will still take persistence in completing a number of job applications in order to find that job.
Typically, those careers that require certain education or training are the ones that pay the best.
So, when considering an area for employment, take the time to seek further education.
Felons can make good money by finding a job and staying with it to earn raises and promotions.
Here are some areas that pay well that felons might want to consider.
Work in the Healthcare Field
Many of the jobs in this field pay well.
Eight of the top 20 professions are in the healthcare industry with more than 13 million working in that field.
This means there is a strong future with more job security.
It is an area that allows for changing lives and impacting individuals and families.
Another attractive feature of a career in the healthcare field is that there are jobs available for those with all educational levels.
Work for the Railroad
Most positions with the railroad require applicants to complete full-time training at the National Academy of Railroad Sciences (NARS) in Overland Park, KS.
With the training that is required, many of these positions pay well.
Among the essential jobs with the railroad are being positioned as a conductor, switchman, or freight car repairman.
A conductor's job is to supervise over-the-road operations of freight trains.
A conductor inspects equipment on cars before departure and maintains compliance with train orders, signals, and rules and regulations along with working with customers in placing their freight cars at their locations.
A signalman is responsible for the construction and maintenance of a railroad's signaling system.
They work to keep transportation personnel and the public safe during a train's travel.
A freight car repairman is responsible for making certain the railroad cars are properly maintained and meet safety standards.
Government Job?
That might not be so easy!  After all, the government is the one who arrested, prosecuted, and incarcerated felons in the first place.
The government will not only consider felon applicants but will actually hire them.
The government hiring agency involved will determine suitability for employment by looking at the nature of that felony conviction, the date of the felony, and evidence of rehabilitation.
The Ban the Box campaign has done much to help felons get a job in the city, for example.
A total of 21 states have adopted ban-the-box policies.
Work for UPS
UPS is one of the largest and most successful package shipping companies worldwide with facilities in over 300 countries.
Employment with UPS is on a variety of levels from package handlers to drivers to management-type positions.
Most employees for UPS begin as package handlers or drivers.
UPS hires about 90,000 employees for the holiday season alone as part-time package handlers.
One of the factors making UPS a great paying job is that the company has a strong history of promoting from within.
Become a Truck Driver
There is always a shortage of qualified truck drivers.
The transportation industry has many job openings, which tend to pay well.
There are a number of truck driving schools that teach the skills necessary to become a good truck driver.
A Commercial Driver's License (CDL) is required for most truck driving jobs.
Getting a CDL consists of training to be able to pass a written test as well as a road test.
Construction
The construction industry is always a wide-open area.
There are many construction companies offering a wide variety of jobs, including plumbing, electrical, carpentry, welding, HVAC, and roofing.
These positions allow felons to learn a trade while they earn money.
Regular raises and advancement are frequent.
Start Their Own Business
For those felons who have the knowledge and experience in a field that pays well, there is always the option of starting their own business.
Many who have gained enough experience in an area can be successful by opening their own business.
This may require getting some training, but the opportunity is available.
Then felons won't have to worry about a background check.
Making Their Case for Employment
The most important information in the guidelines in many fields is the length of time since release from prison, the type of felony conviction, and whether there are multiple felonies.
Many companies will more likely consider felons who are serious about successful re-entry into society.
They want felons who are honest about their conviction and willing to openly discuss the details surrounding that convictions.
They also want applicants who have made significant efforts toward rehabilitation.
Felons must take their situation seriously and have a goal of finding a job that pays well.
No, it won't be easy to get hired.
But there is an opportunity available to those who want it.
Doing the things that it will take to reach that goal and get that job will be challenging, but what hasn't been since leaving prison?
Felons need to be willing to do what it takes.
Seeking expungement or sealing of their records can pay big dividends.
They can go through a re-entry program or get further education and training to get the knowledge and skills they need.
The Guide to Getting Employed is available to those who want that goal.
There are stories of success and tips for presenting themselves in a favorable light.
When it comes to their employment record, having a quality resume is essential.
Supporting a Felon in Finding a Job That Pays Well
For families of felons wanting to pursue a dream of finding a job that pays well, encourage your loved one and support their efforts to live an honest life, change their lifestyle, and keep their dreams alive.
Your family member is worth making the effort for if they are sincere in their desire to earn a good living.
Help them realize their ambition no matter how difficult the road might be.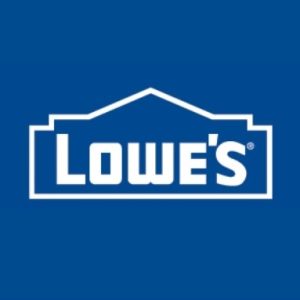 What do you think about this blog post?
Are you or someone you know been in the situation of trying to find a job that pays well with a felony?
What was like for them, and how did they achieve success?
Please tell us in the comments below.