As the gig economy burgeons, opportunities for flexible, independent work have grown, impacting individuals from all walks of life, including those with a criminal record. This article explores one such platform, TaskRabbit, examining its potential as an income source for felons. So, the pivotal question is – can a felon be a TaskRabbit worker, commonly known as a 'Tasker'?
TaskRabbit is an online and mobile marketplace that brings together people who need help with tasks and those willing to do them. These tasks can range from simple errands such as grocery shopping to more specialized jobs like carpentry or electrical work. As a Tasker, individuals set their own rates, choose tasks that match their skills, and work on their own schedule, presenting an ideal set-up for people seeking flexible work options, including felons.
Earning money through TaskRabbit could be a viable path for felons, offering them an avenue to reintegrate into society and achieve financial stability. The variety of tasks available means that individuals can utilize their unique skills and experiences to find appropriate work. Furthermore, the inherent flexibility of the platform allows individuals to manage their tasks around other commitments, which can be particularly beneficial during the sometimes-challenging reentry process.
However, it's essential to note that becoming a Tasker isn't a guaranteed path for everyone. One of the prerequisites for becoming a Tasker is passing a background check, which can pose a potential stumbling block for felons. This safety measure ensures the trustworthiness of the Taskers and is a key part of TaskRabbit's commitment to the safety of its user base.
Despite this hurdle, felons can still have a chance at becoming Taskers. Many factors, such as the nature of the conviction, the time elapsed since the felony, and evidence of rehabilitation, can impact the outcome of the background check. This article delves deeper into these aspects and more, providing a comprehensive look at the possibilities and challenges a felon might face when trying to become a Tasker on TaskRabbit.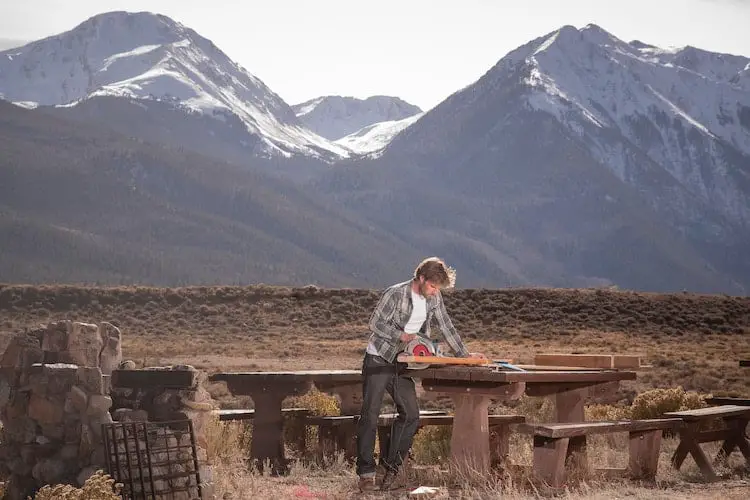 Understanding the Background Check Process for Task Rabbit
Prospective Taskers must navigate TaskRabbit's background check process before they can start accepting tasks. Conducted by Sterling Infosystems, Inc., an organization accredited by the Professional Background Screening Association, the background check aims to verify applicants' identities and assess their criminal history. It also screens them against national and international watchlists, further ensuring the safety of the platform's users.
The timeline for this process varies, often depending on the volume of applications TaskRabbit receives and the availability of information. The typical duration spans a few business days. TaskRabbit allows applicants to monitor their background check's status and view their report through Checkr's Applicant Portal. This transparency empowers potential Taskers to dispute any inaccuracies they might find in their reports.
The question of whether a criminal record results in automatic rejection is one many felons face. TaskRabbit, however, does not employ a blanket policy excluding all felons from becoming Taskers. Rather, the platform evaluates each case individually. Factors like the type, severity, and recency of the offense, as well as the applicant's overall suitability for the platform, come into play.
However, not all felons will necessarily gain acceptance. TaskRabbit reserves the right to deny or revoke access to anyone they deem ineligible or who might pose a risk to the safety and security of the community. Certain offenses, including violent crimes, sexual offenses, theft, fraud, terrorism, and drug-related crimes, may disqualify an applicant from becoming a Tasker. Moreover, applicants must not have any pending charges or convictions that would legally prevent them from performing tasks.
Felons interested in TaskRabbit should approach the application process with honesty and transparency, particularly when it comes to their criminal history. Misrepresentation or omission of information could lead to denial or termination of access to the platform. Instead, felons should provide evidence of rehabilitation and commitment to providing quality service to their clients. Such demonstrations might enhance their chances of passing the background check, allowing them to become successful Taskers on TaskRabbit.
Tips for Passing Background Check
If you're a felon hoping to pass a TaskRabbit background check, you might feel anxious about the process. However, keep in mind that every situation is different, and many factors are considered in these checks. Here are some tips that may increase your chances of passing:
Be Honest: Full transparency is key. Don't attempt to hide your criminal record, as background checks are likely to reveal your past offenses. Dishonesty could result in immediate disqualification or later revocation if discrepancies are found. When asked, provide clear, concise information about your criminal history.
Know Your Record: It's important to know exactly what's on your criminal record. This way, you can accurately report it and also explain the circumstances around it if necessary. You can obtain this information by requesting a copy of your record from the relevant local or state agencies.
Provide Context: If given the opportunity, provide context for your past offenses. Explain the circumstances, express remorse, and indicate what you've learned since then. Show that you have made significant efforts towards rehabilitation and self-improvement.
Show Evidence of Rehabilitation: Positive changes in your life and behavior since your felony can show that you've moved past it. This could include things like completion of a rehabilitation program, steady employment, involvement in community service, or character references from reliable sources.
Wait It Out: Some background checks only go back a certain number of years. Over time, older convictions may no longer appear on your record. Be aware, though, that this largely depends on the jurisdiction and the nature of the crime.
Seek Legal Advice: If you're unsure about your chances or how to present your case, consider seeking advice from a legal professional. They can guide you through the process and help you understand your rights and options.
Remember, passing the background check is just the first step. After that, your success on TaskRabbit will depend on your ability to perform tasks effectively, professionally, and reliably. Good reviews and ratings from clients will help you build a positive reputation on the platform, which can lead to more work opportunities.
So what do you think about this blog post Can a Felon Task Rabbit? Have you or someone you know been in that situation? What was that like and what happened? Please tell us in the comments below.