Does Lowe's drug test? Lowes is a drug-free company that uses drug screening as part of their condition of employment.
Does Lowe's Drug Test
Lowe's is one of the leading home improvement companies in the United States. Although the headquarters is in Mooresville, North Carolina, you can find these stores across the country. With more than 300,000 employees in over 2,000 stores, this company has many jobs available.
Knowing what to expect from the hiring process is important if you're considering applying for a position at Lowes. Before you submit your application or turn in your resume, let's look at whether Lowes drug tests or not.
Does Lowe's Drug Test?
It's important to know that Lowes drug tests potential employees during their hiring process. It is best to be prepared to take a drug test when interviewing for a position with the company, but it will likely happen after the first interview.
Besides the initial drug test as a condition of your employment, there are a few other reasons Lowes might conduct a drug test for their current employees. Other reasons they might ask employees to take a drug test are if they suspect they're under the influence at work or if an accident happened and want to make sure it wasn't due to drugs.
Lowe's Drug Test Policy
As one of the largest home improvement companies in the United States, Lowe's has a strict no-drug policy and code of ethics that every employee needs to follow. Included in their strict no-drug policy are their guidelines when it comes to drug testing.
Lowe's strict drug testing policy is in place to keep all its employees and customers safe. With heavy equipment, tools, and other home improvement tools throughout the store, remaining sober is essential to keep everyone safe and prevent injuries.
All employees, including part-time employees, should report any drug-related issues or suspicious drug-related activities to management. Any employee, part-time, full-time, or management, is subject to termination if found under the influence of illicit substances.
Who Does Lowe's Drug Test?
Some companies out there only test certain employees due to the position they hold within the company. When applying for a job at Lowe's, knowing which positions they drug test is essential to prepare you for the hiring process. So, who does Lowe's drug test?
Does Lowe's Drug Test New Hires?
Yes. Lowe's will drug test all new hires as part of the hiring process. Whether they suspect you of using illicit substances or not, they will drug test you to ensure the safety of everyone in the store. Sometimes this happens after the initial interview or orientation before finalizing the paperwork.
Depending on which store you're applying for, they might conduct it during the second interview or request you head to a testing center before coming back for a follow-up.
Does Lowe's Drug Test Cashiers?
Cashiers are subject to drug testing at Lowes, just like all their other employees. For this position, you'll get tested during the hiring process. As long as you pass the drug screening and are hired, you most likely won't get drug tested again, at least for a while.
Cashiers at Lowes are subject to drug testing if they are suspected to be under the influence or if they are selected for a random drug screening.
How Often Does Lowe's Drug Test?
Every company is different regarding how often they drug tests their employees. Here's what you need to know about how often Lowes drug tests their employees.
Does Lowe's Drug Test at Orientation?
If you didn't get drug tested after your first or second interview with Lowes, they will likely drug test you at orientation. This typically happens right when you show up for orientation or on your lunch break.
There are several reasons why the company might wait until orientation to ask you for a drug test. Management might wait until orientation so they can verify any prescriptions you might have because that's their store policy, or it's the most convenient way to get everything done with the onboarding paperwork done in one day.
Does Lowe's Drug Test After You Get Hired?
Lowes can drug test employees after hiring them. This may happen if something comes up on the drug test that you took at orientation, and they need to verify the results or re-test because the test was inconclusive.
Lowes will also drug test employees after being hired if randomly selected or if they appear intoxicated during work hours.
If an accident occurs and the company suspects the employee was under the influence at the time, the company may request a drug test.
Does Lowes Do Random Drug Tests on Employees?
Usually, Lowes doesn't conduct random drug tests on employees; at least, they don't very often. However, all Lowes employee contracts are subject to random drug testing throughout their employment.
What Panel Drug Test Does Lowes Use?
For the most part, Lowes will use a 5-panel drug test on their employees and prospective employees. These are typically mouth swabs that they can conduct at Lowes under the supervision of the hiring manager or another person in management.  
Lowes will sometimes send candidates and employees to an off-site lab for a urine sample if they need to verify a positive test. However, off-site drug testing is rare, but it is worth noting that it can happen in some circumstances.
What Does Lowe's Test For?
Lowes uses a 5-panel drug test for prospective employees. These drug tests look for the presence of THC, PCP, opiates, amphetamines, and cocaine. Even though marijuana is federally illegal but legal in many states, this is a gray area for hiring at Lowes that is store specific.
How Long Does a Lowes Drug Test Take?
Since you'll need to pass a drug test before you can begin working at Lowes or pass it before going back if you're under suspicion of drug use, knowing how long the results will take can ease your mind.
How Long Does It Take for Lowe's Drug Tests To Come Back?
How long your drug test results take to come back will vary depending on several factors. The main one is the type of drug test they use. Since Lowes typically uses an oral swab onsite, results can come back pretty quickly.
When they use an oral swab, results should come back within only a few minutes. Onsite testing means you can get your answer about whether you've passed and are ready to work while you're still at the store. This helps streamline the hiring process so you can get to work faster, or they can move on to other candidates.
If management at Lowes decides that they need to send you to a lab for off-site testing, these results can come back between one to three days, depending on how many samples they have to go through. Lowes typically doesn't send employees or prospective employees to off-site testing, but it can happen, especially if they need to confirm suspicions of drug use.
Can I Refuse a Drug Test at Lowes?
You can refuse to take a drug test at Lowes. Refusing a drug screening is your right at any company. If asked to take a drug test as part of the hiring process, they probably won't hire you, and you'll likely need to look elsewhere for employment.
If management at Lowes asks you to take a drug test after working there for however long and you refuse, they can take that as a sign you use drugs and subject you to suspension until you cooperate or terminate you.
Can You Still Get Hired if You Fail a Drug Test at Lowes?
Unfortunately, they will not likely hire you at Lowes if you fail a drug test. There are some cases where they'll still hire you depending on what shows up, like if you show up for amphetamines, but you have a legitimate prescription. They'll verify your prescriptions before making a decision, which can take time.
If you take a drug test as part of the hiring process, don't pass, and aren't offered the job, you can re-apply for the position. You'll have to wait at least 90 days before you're allowed to re-apply for a job with the company, and then you'll still have to take a drug test to get an employment offer.
Conclusion
Lowes is a drug-free workplace and one with a strict policy regarding the use of illicit substances. Their strict drug test policy is essential to keep employees and customers safe in the store.
This home improvement company drug tests potential hires as a condition of their employment. If you fail this drug test, you'll need to wait 90 days before re-applying for the job. Employees at Lowes are subject to random drug screenings if there are suspicions that they're under the influence.
Knowing that you'll need to take a drug test to gain employment with Lowes is a great tool to ensure you're prepared for every step of the hiring process.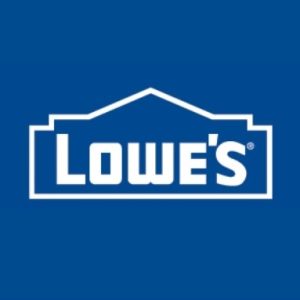 If you found this information helpful, check out our other recent articles on drug tests.