Pursuing higher education post-felony presents a unique set of challenges and opportunities. The journey from conviction to classroom involves overcoming financial, societal, and institutional hurdles, but it also provides a pathway to personal development, increased employability, and an enhanced quality of life.
These challenges are not insurmountable, as evidenced by individuals like Adam Martin, Stephen Richards, and Shon Hopwood. Martin, a former inmate convicted for five felonies, rose to establish the F5 Project, offering housing and job opportunities for felons reintegrating into communities. Martin's initial success in the corporate world, where he made substantial revenue in his first year after incarceration, paved the way for him to impact many lives positively.
Similarly, Stephen Richards' inspiring journey from a nine-year jail sentence for selling drugs to becoming a university professor teaching criminology exemplifies resilience and determination. Richards' educational journey didn't just stop at a bachelor's degree earned while in jail but extended to a master's degree and a Ph.D. in sociology, reinforcing the transformative power of education.
Lastly, Shon Hopwood's story provides a striking example of self-education and advocacy. Hopwood, sentenced to 12 years for robbing banks, taught himself law while incarcerated and helped fellow inmates with their legal cases, even writing successful petitions to the U.S. Supreme Court. Post-release, he became a law professor at Georgetown University Law Center and a leading voice in criminal justice reform.
These powerful stories not only demonstrate that individuals with felony convictions can and do successfully pursue higher education but also serve to inspire and motivate others on a similar path. This discussion aims to provide a comprehensive overview of navigating higher education post-felony, highlighting the obstacles faced, strategies for overcoming these barriers, and resources available to aid individuals in this journey. The objective is to empower those with felony convictions to view higher education as an attainable goal that can significantly contribute to successful reintegration into society and a fulfilling life post-conviction.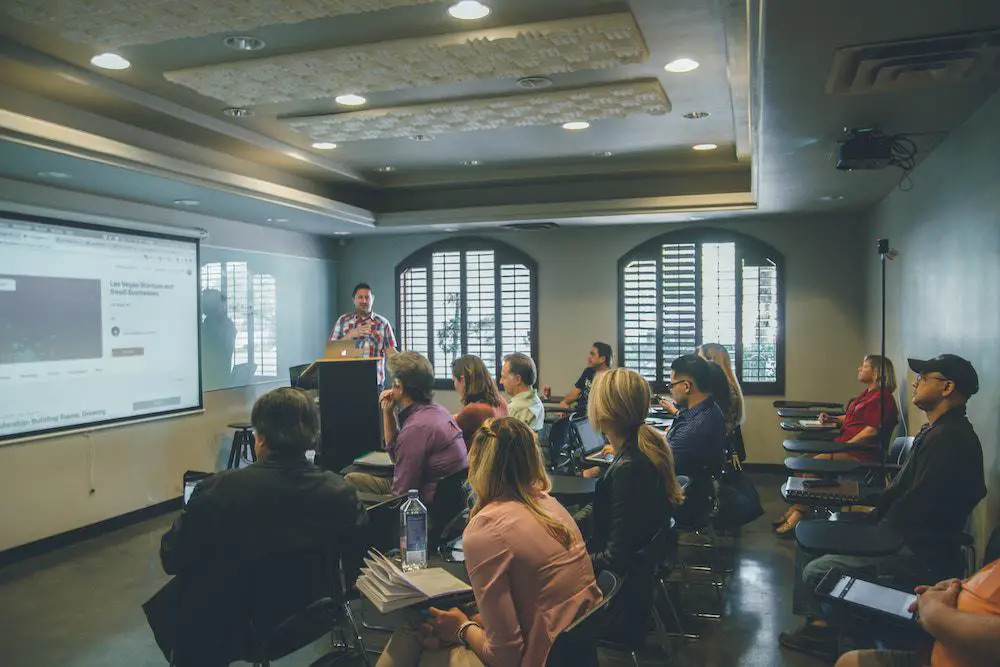 Navigating Higher Education Post-Felony
Navigating the path to higher education post-felony begins with identifying your educational goals and interests. Are you interested in a particular field or career? Do you want to learn specific skills or knowledge? What level of education do you aspire to? Your answers to these questions will guide you as you explore your options and find an educational path that aligns with your ambitions.
There are numerous types of higher education institutions and programs available for individuals post-felony, including:
Online Courses: Online courses offer a high level of flexibility, allowing you to learn at your own pace. These courses can range from short-term certificates to full degrees, depending on the provider. Platforms like Coursera, edX, and Udemy are examples of providers that offer online courses. Though they require a level of self-discipline and motivation, online courses can offer a convenient solution for those facing transportation, scheduling, or financial difficulties.
Community Colleges: These are public institutions offering two-year associate degrees and certificates in various fields. They often provide a smooth transition to higher education for ex-offenders who may need academic preparation or support. Notably, community colleges offer lower tuition costs and smaller class sizes than four-year institutions, making them a more accessible choice. Examples of community colleges include Los Angeles City College, Miami Dade College, and Houston Community College.
Vocational Training: Vocational training focuses on preparing students for specific occupations requiring practical skills and hands-on experience. These programs can range from short-term courses to longer-term programs leading to certificates or diplomas. For ex-offenders having difficulty finding jobs due to their records, vocational training can provide a direct pathway to employment. Job Corps, Trade-Schools.net, and CareerOneStop are examples of vocational training providers.
Four-year Colleges or Universities: For those pursuing advanced knowledge or professional careers, four-year colleges or universities offer bachelor's degrees and higher degrees across various fields. These institutions can provide a comprehensive and rigorous education and offer opportunities for networking and prestige. However, they may also have higher admission standards, tuition costs, and academic expectations. Institutions like Harvard University, Stanford University, and the University of California Berkeley exemplify these types of educational environments.
Each of these educational paths has its own set of advantages and challenges for ex-offenders, so thorough research and comparison of options are crucial. Several resources are available to assist in this process:
College Navigator: This tool allows you to search for and compare colleges and universities based on a variety of factors such as location, program, degree level, tuition cost, size, and accreditation status.


College Scorecard: This tool allows for the comparison of colleges and universities based on costs, outcomes, and quality, providing information about each institution's average annual cost, graduation rate, salary after attending, student debt, student body diversity, and academic programs.


Prison Studies Project: This project is dedicated to creating opportunities for higher education in prison and post-release. It provides a list of college-in-prison and reentry programs across the United States, as well as resources and publications on the topic of higher education in prison and post-release.


The Institute for Higher Education Policy: This organization conducts research and advocacy on issues related to access, affordability, and quality of higher education. It provides reports and policy briefs on topics such as the impact of criminal records on college admissions, financial aid eligibility, and student success.
With the right resources and a clear understanding of your educational goals, pursuing higher education post-felony becomes a realizable ambition. Whether it's through online courses, community colleges, vocational training, or four-year colleges or universities, there are numerous paths to enrich your knowledge, improve your skills, and enhance your career prospects.
Conclusion
In conclusion, navigating the path to higher education post-felony is a journey filled with potential hurdles but also rich in opportunities. This journey, fueled by personal determination and resilience, is made possible through a range of available options, including online courses, community colleges, vocational training, and four-year universities. With adequate research and resources such as the College Navigator and the Prison Studies Project, ex-offenders can find a suitable educational path that aligns with their ambitions.
The inspiring stories of individuals like Adam Martin, Stephen Richards, and Shon Hopwood affirm that a criminal past does not limit one's potential for educational and career growth. Higher education post-felony is not just an attainable goal—it's a transformative process that significantly contributes to successful societal reintegration and a fulfilling life post-conviction.
So what do you think about this blog post From Conviction to Classroom: Pursuing Higher Education Post-Felony? Have you or someone you know been in that situation? What was that like and what happened? Please tell us in the comments below.