A criminal record provides a report of a person's history with the law.
It can cover everything from minor issues like traffic violations to more serious infractions, like assault.
A criminal history check allows an individual to look up another person's criminal past.
The results of a criminal background check can impact everything from job opportunities to apartment applications.
Whether you are concerned about what your own record may reveal or are looking into someone else—such as a potential employee or a romantic interest—it's good to know your options when checking a record.
This guide covers essential information about the best free and paid options for conducting a record check.
What's Included in a Criminal Record
A criminal record will generally include the following basic details:
Essential identification information (name, age, date of birth, etc.)
List of any convictions (felonies and misdemeanors)
History of residential mailing addresses
List of current and former warrants and arrests
Record of any tax liens (federal or state) or bankruptcy filings
Record of property owned
History of divorces and marriages
List of known relatives
Description of distinguishing physical features like scars, birthmarks, and tattoo
Note that the precise rules regarding what may appear on a criminal background check vary between states.
Why You Might Run a Criminal Record Check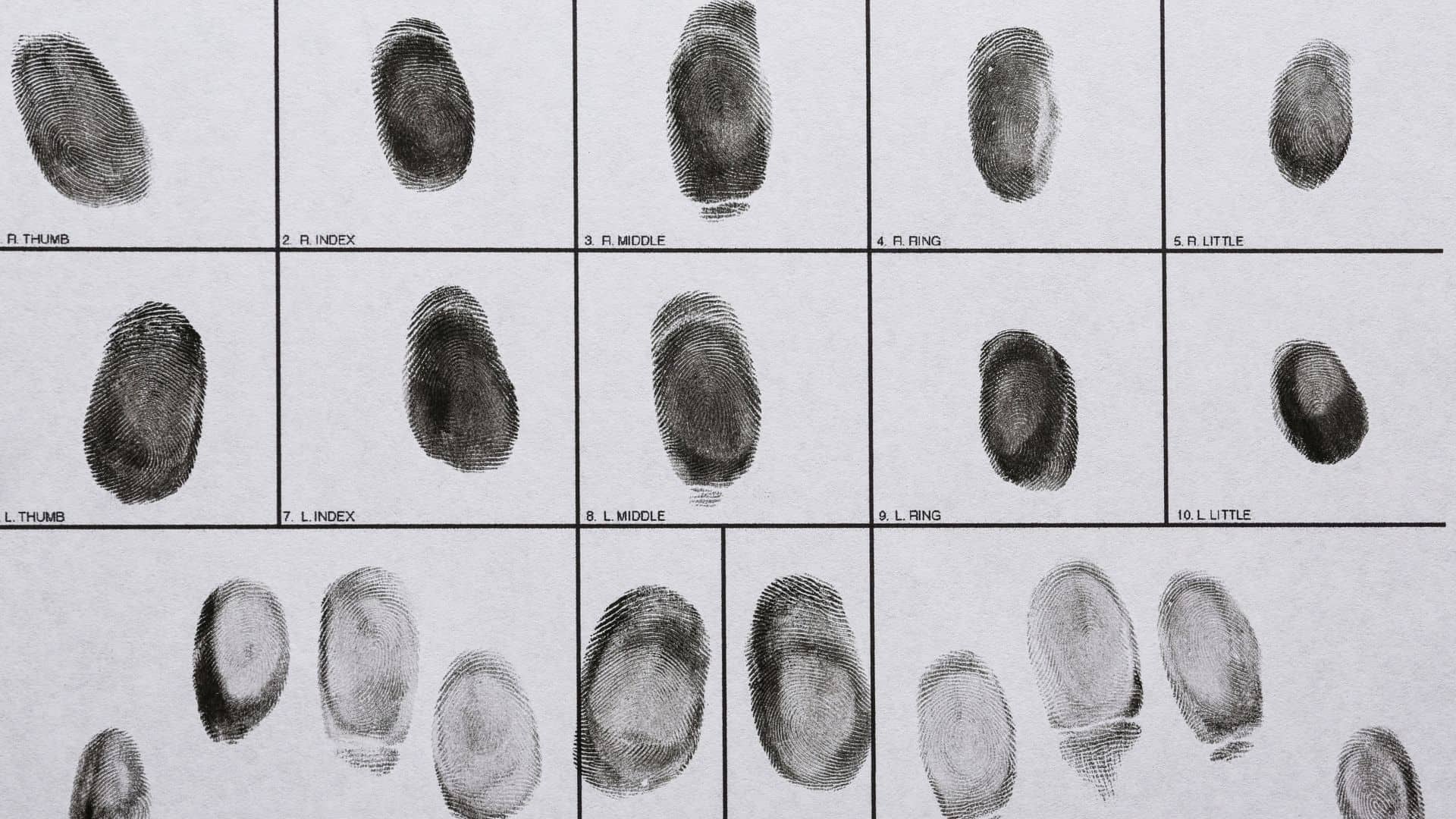 Discover why you might want to run a criminal record check on yourself or another person.
Why Run a Check on Yourself
It can be good to know what's in your own criminal record for various reasons.
Maybe you're interested in applying to schools, jobs, or apartments.
If so, you may be subject to a criminal background check. Knowing what's in your record beforehand lets you flag any issues with the relevant party in advance.
For example, if you have a minor misdemeanor from your youth or a bankruptcy filing when you hit a rough patch years ago, you may be best off simply revealing this information upfront.
If the other party runs a check and then finds it out, they may wonder if you were trying to conceal something. Ideally, you have no record at all!
Further, beware that a criminal record isn't always accurate. If there are points in your history that you think are wrong, you may want to approach the relevant law enforcement agencies (with the support of an attorney) to rectify the issue.
For example, perhaps you had a criminal charge as a juvenile that was meant to be expunged from your record but hasn't been.
Why Run a Check on Someone Else
There are various reasons why you might run a criminal background check on someone else.
People who run background checks to access another person's "rap sheet," including employers, landlords, business partners, lenders, and love interests.
For example, say you're getting ready to go into business with a friend.
You may opt to run a background check to ensure they don't have any outstanding tax liens or bankruptcy filings hanging over their head.
Otherwise, their money problems may endanger your business' financial integrity.
Alternatively, if you are looking to rent an apartment to someone, you want to make sure they are reliable and trustworthy.
If someone has issues like drug charges or property damage on their criminal record, you may not want to leave your valuable rental property in their hands.
These are just a couple of examples of why you might run a check on someone else.
Who Can Check a Criminal Record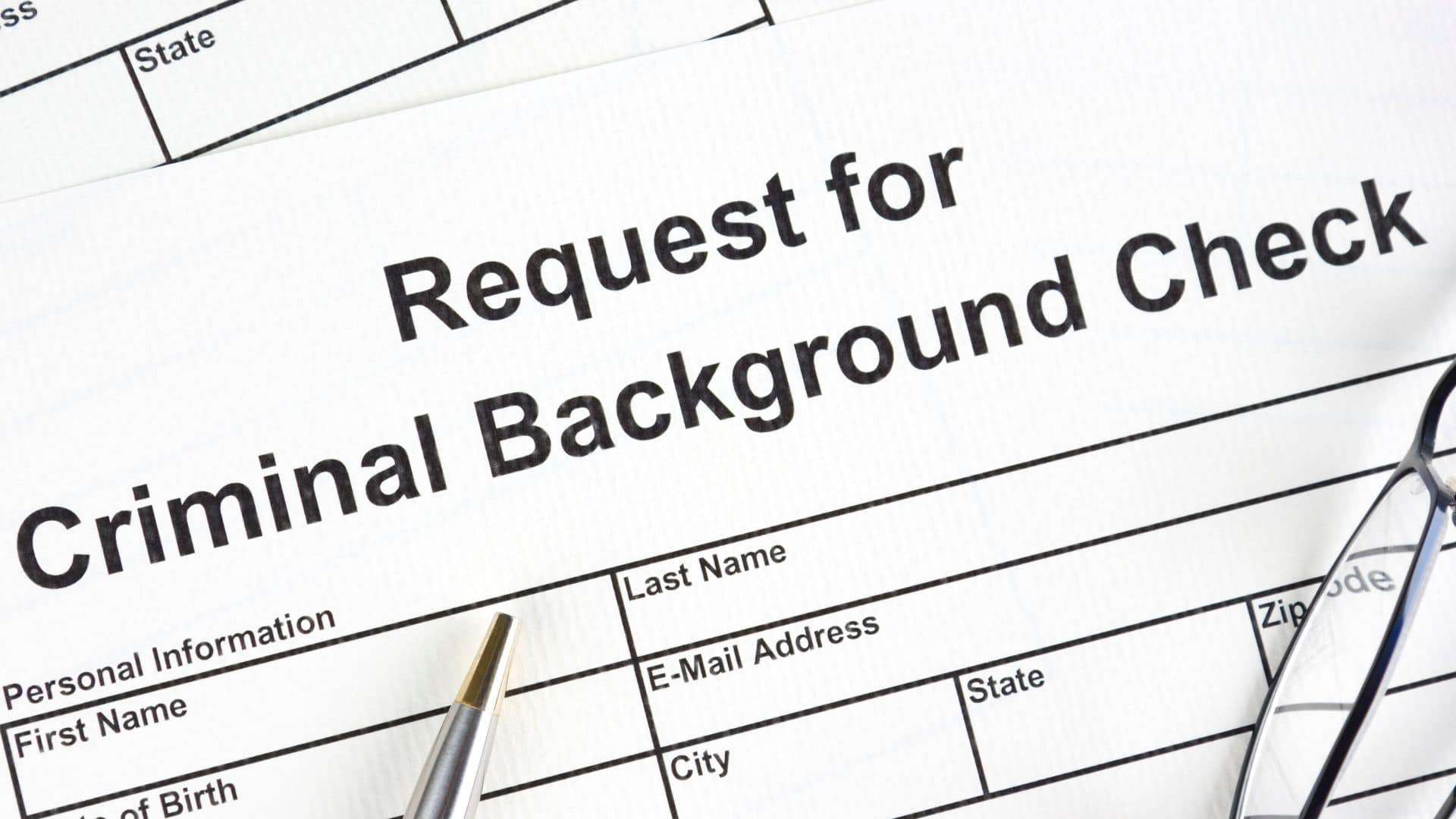 Law enforcement agencies from state police departments to the FBI or attorney general may check criminal history records.
For example, if an individual is a potential suspect in a crime, the local police may look into their history.
If they have gotten in trouble for similar crimes in the past, this may make them viable suspects.
However, it's not just law enforcement that can run a criminal history background check.
Technically, anybody is allowed to run a criminal record check.
You can run one yourself online using free or paid criminal record check tools.
The next section provides more information about your options.
Employers, landlords, lenders, business partners, and members of the general public can all run background checks.
Anyone interested in your possible criminal history, for any reason, can run a criminal history record check.
Whatever your purpose, if you run a criminal background check, it's essential to follow a few basic guidelines:
Use a reputable, legal criminal records check tool. Both free and paid options are available.
Keep a careful record of any information you find.
Abide by any local, state, or federal laws regarding background checks.
Regarding the last point, for example, the U.S. Equal Employment Opportunity Commission lays out guidelines for employers on running background checks.
The employer must inform the individual if they plan to run a review, and they must get that person's permission.
How to Check a Criminal Record
Whether you're checking your criminal record or another person's, you have many tools at your disposal.
Our Recommended Option
Our personal favorite is Direct Screening. You can obtain a criminal background check instantly.
There's no need to wait many business days for a result.
The tool searches a database of more than 650 million criminal records. Plus, you pay only for the search that you order.
Also, the scope of the search is unrivaled.
You can search social security number validation, all names and aliases, sex offender search, current and former addresses, terrorist watch list, and more.
Finally, Direct Screening is also FCRA compliant if you're screening for employment or tenant purposes.
To make an order, you simply complete the request form. You can pay easily with a credit card.
Free Options
Don't want to spend big bucks on a criminal background check?
Don't stress.
There are practically free options available. Here are some possibilities:
This provider isn't entirely free, but it comes close to qualifying.
The seven-day trial period will cost you just $1.
Plus, you can get unlimited reports in that period.
Get access to court records, sex offenses, search warrants, bankruptcy filings, misdemeanors, and more.
You get five days of unlimited reports for a single dollar.
You'll find various information available like DWI/DUI reports, felony reports, incarcerations, misdemeanor records, arrest records, search warrants, and more.
Another unique benefit is that this platform is accessible outside of the United States.
CheckPeople gives you three days of unlimited reports for $4.99.
This platform is known for scanning every possible public record available, from criminal records to the sex offender registry.
It allows for multiple checks and even lets you search the dark web for info.
This is just a snapshot of the low-cost criminal background check options.
While they aren't free, they come pretty close to giving you the info you need at no cost.
Paid Options
If you're willing to pay some money to get an accurate criminal record history, you have diverse options. Here are a few of our top contenders:
●  Intelius: This is an affordable yet reliable option, which allows you to buy individual reports. Results include personal information, from social profiles to criminal data. A search for statewide criminal records costs $19.95.
●  TruthFinder: A user-friendly tool, TruthFinder is known for its highly accurate reporting and the up-to-date contact details it provides. It further covers dating sites and social media profiles. The monthly membership is $30 for unlimited reports.
●  Instant Checkmate: If you're looking for a reputable paid provider, this is a great option. They have an A+ rating from the Better Business Bureau. You can adjust settings based on multiple parameters. A one-month membership starts at $22.86.
●  PeopleFinders: This platform boasts three decades of experience and searches over 6,000 databases to get the essential record information you need. It also features a handy mobile app. A standard plan is $24.95 per month.
Frequently Asked Questions
The above guide has covered a ton of information.
Here's a quick breakdown of the most important facts on criminal record checks.
Who Is Allowed to Run a Criminal Records Check?
Technically, anyone is permitted to run a criminal background check.
Law enforcement agencies, landlords, employers, lenders, business partners, and romantic interests may run background checks.
You can run a check on yourself, too.
How Can You Run a Background Check?
There are many options available, both paid and free.
Direct Screening is one reliable and reputable provider that covers many diverse databases.
Whatever option you choose, make sure to document the information you find accurately and abide by legal guidelines.
Are There Laws Governing Criminal Records Screenings?
Yes.
For example, employers who run a check on an applicant must inform them in advance.
Check your local law, state law, and federal law to ensure you're abiding by such requirements.
The Final Word
Running a criminal background check can bring great peace of mind, whether on yourself or another person.
The great news is that running a criminal background check is easier than ever, with many different paid and free options available to get the job done.
We like Direct Screening thanks to comprehensive, fast, and reliable results.