Whether you've already been released or were just charged with a felony, one of the best things you can do for yourself is study up to better understand what you can expect.  How will your life be impacted?  What changes can you expect?  Has anyone in a similar situation still found success professionally?  All of these are very good questions and very important if you don't want to let your felony define you.  To help with this, we've compiled a list of the best books and resource guides (aside from the guide that we created) that we could find.
The Power of Broke: How Empty Pockets, a Tight Budget, and a Hunger for Success Can Become Your Greatest Competitive Advantage: Daymond John has been practicing the power of broke ever since he started selling his home-sewn t-shirts on the streets of Queens. With no funding and a $40 budget, Daymond had to come up with out-of-the-box ways to promote his products.
Luckily, desperation breeds innovation, and so he hatched an idea for a creative campaign that eventually launched the FUBU brand into a $6 billion dollar global phenomenon. But it might not have happened if he had started out broke – with nothing but a heart full of hope and a ferocious drive to succeed by any means possible.
Beyond Bars: Rejoining Society After Prison: The United States has the largest criminal justice system in the world, with currently over 7 million adults and juveniles in jail, prison, or community custody. Because they spend enough time in prison to disrupt their connections to their families and their communities, they are not prepared for the difficult and often life-threatening process of reentry. As a result, the percentage of these people who return to a life of crime and additional prison time escalates each year.
Beyond Bars is the most current, practical, and comprehensive guide for ex-convicts and their families about managing a successful reentry into the community and includes; Tips on how to prepare for release while still in Prison, Ways to deal with family members, especially spouses and children, Finding a job, Money issues such as budgets, bank accounts, taxes, and debt, Avoiding drugs and other illicit activities, Free resources to rely on for support
Beyond The Bars: From Prison To The Podium: Beyond the Bars is the riveting story of how one man rose from the depths of "the hole" in prison to the highs of the championship podium.  As a young gang member, Chris Luera was looking for a life of success and glory. He found near-death experiences and solitary confinement. In taut, dramatic prose he tells his story of life as a lost youth, who didn't fit in, to finding his tribe on the gym floor and becoming a champion.
Chicken Soup for the Prisoner's Soul: 101 Stories to Open the Heart and Rekindle the Spirit of Hope, Healing, and Forgiveness: Previously available only through free distribution to prisons, this life-changing book is the result of charitable donations from sales of Chicken Soup for the Christian Family Soul and gifts from thousands of individuals.
Slaying the Dragon: The History of Addiction Treatment and Recovery in America: The product of more than 35 years of research, the Second Edition of Slaying the Dragon is the remarkable story of America's personal and institutional responses to alcoholism and other addictions. It is a story of addiction treatment institutions from the inebriated asylums through the rise of modern addiction treatment. It is also the story of the rise of a new addiction recovery advocacy movement that promises to transform the future of addiction treatment and recovery in the United States and beyond. 
The Alchemist: Combining magic, mysticism, wisdom, and wonder into an inspiring tale of self-discovery, The Alchemist has become a modern classic, selling millions of copies around the world and transforming the lives of countless readers across generations.  Paulo Coelho's masterpiece tells the mystical story of Santiago, an Andalusian shepherd boy who yearns to travel in search of a worldly treasure.
His quest will lead him to riches far different—and far more satisfying—than he ever imagined. Santiago's journey teaches us about the essential wisdom of listening to our hearts, of recognizing opportunity and learning to read the omens strewn along life's path, and, most importantly, following our dreams.
Earning Freedom – Conquering a 45-Year Prison Term: On August 11, 1987, when I was 23 years old, DEA agents arrested me. I served the next 9,135 days in federal prisons of every security level. On August 13, 2012, authorities released me. EARNING FREEDOM shows readers how I began to transform my life from inside of a county jail. It shows the steps I took to develop values, skills, and resources that would empower me through a quarter century in confinement.
Unlocked – Keys To Getting Out & Staying Out: Written by veteran prison officer Chance Johnmeyer of New Hampshire, and Florida with contributions from several former inmates, Unlocked: Keys to Getting Out & Staying Out is an honest guide for those re-entering society. Combining compassion, experience, and practical advice, "Unlocked" talks straight about the challenges facing released inmates as they try to reestablish life on the outside. Filled with exercises, real-life suggestions, and a resource guide for Florida inmates, Unlocked is your pocket guide to embracing freedom and starting over–the right way.
Everyone Makes Mistakes – Living With My Daddy In Jail:  Take a heartwarming journey with the 10-year-old author, Madison Strempek, as she candidly depicts her life experience of living with her father in jail. Through her eyes, you will live the heartbreak of her life-changing news, discover how she survives with her embarrassing secret, and ultimately finds resolution and strength in understanding everyone makes mistakes. It's truly a story of perseverance, forgiveness, and love.
The Voice from Inside: Failure Brings New Knowledge:  "The Voice from Inside" is the first book by professional speaker John Wannamaker. The book is about finding yourself in the midst of heartache, turmoil, break-up, and failure and then how to redefine yourself with new knowledge. This book is a collection of his best blogs and the blogs he refused to publish during his time in federal prison. He captures the transparency angle of prison and tells of how the prison system is a microcosm of our society (families, neighborhoods, and cities).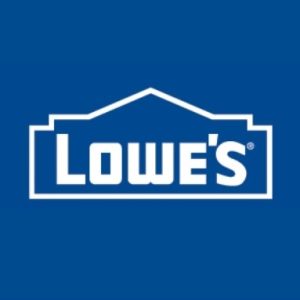 AFFILIATE DISCLOSURE: JobsForFelonsHub.com is a participant in the Amazon Services LLC Associates Program, an affiliate advertising program designed to provide a means for sites to earn advertising fees by advertising and linking to Amazon.com. Additionally, ​ JobsForFelonsHub.com participates in various other affiliate programs. This means that when you purchase certain products through our recommendations, at no additional cost to you, we receive a monetary reward for referring you .*Amazon and the Amazon logo are trademarks of Amazon.com, Inc., or its affiliates.