How to Go to College as a Felon
Many former felons don't realize this, but having a felony doesn't automatically mean you can't get student loans or go to college.  Here is the process you need to follow:
Find the best college for you – Complete a search to find what colleges offer the program that you want and request information from them.  Your best bet for this task is to go to a local library or community college and ask for assistance.  Once you have the right program and college selected, you should be ready to move on.
Fill out your FAFSA (Free Application For Federal Student Aid) – This is an application to see if you qualify for any grants that will reduce the cost of college.  CLICK HERE
Apply and Follow Up – Once you have a college figured out, have been accepted, and your loan situation all set, you can go to college!
There are two extremely common thoughts that felons have when they consider going back to school.
I can't afford to go to school, it's too expensive
I can't get accepted to college with a felony
What if we told you that both of these thoughts are incorrect?
How to Make College Affordable
First off, let's discuss the idea that college is too expensive.
While this is true (trust us, we could barely go to college for this same reason), did you know that there are many cases where you may receive financial aid to help pay for school?
One of the biggest misconceptions from those who have a felony is that they won't qualify for financial aid and this actually isn't entirely true. While there are certain limitations to receiving financial aid, in many cases it is still possible even if you have a felony on your record.
Based on our research from various outlets, and the federal student aid website, here is the best explanation that we can come up with to explain whether or not you can get financial aid to help pay for college.
The Federal Student Aid program has been created specifically to help prospective students attend college even with limited finances by giving free money. This free money comes in the form of "Pell Grants" as well as subsidized and unsubsidized federal student loans that need to begin to be paid back six months after graduation, although you can extend that date if you are seeing financial hardship.
There are three very specific situations that may make someone ineligible to receive Federal Student Aid:
Not a US citizen
Defaulted on a previous student loan
Convicted of a felony drug crime while enrolled as a student, and while receiving federal student aid money.
The key to #3 is "while enrolled as a student" and "while receiving federal student aid money".
You are still eligible to receive federal student aid money if:
Your felony conviction is not drug-related, or
Your felony drug conviction happened while you were NOT a student, or
Your felony drug conviction happened while you were a student, but during a time in which you were not using Title IV money (if you paid for your classes using cash or private scholarships).
The Federal Student Aid program is very specific and every situation is considered carefully. For instance, if you were arrested and charged for a drug crime while in college, but not actually convicted until after you left school, you would still be eligible. In fact, even those who have been convicted of a drug-related felony that has gone through an approved drug treatment may be able to reapply and get accepted for federal student aid.
By the way, if you'd like to know when we update this area of our website (and get a free guide to help you become employed again) click here and sign up for our email newsletter.
The reality about college is that it is expensive, but that shouldn't hold you back. The federal student aid program has been created specifically to help those who are in need and it's very possible that you may qualify. Heck, even those that are currently incarcerated can get federal aid with the Federal Supplemental Educational Opportunity Grant (FSEOG).
Beyond the federal government, you may also be able to receive aid from:
The state that you live in
The college that you attend
Nonprofit and private organizations
Knowing all of this, we hope that you realize that going to college isn't nearly as impossible as you may think.
Getting Accepted to College with a Felony
Contrary to popular belief, having a felony isn't necessarily a damper on getting accepted to college. Many colleges will look beyond felonies and be willing to accept you, but unfortunately, there isn't a single clear-cut answer for every single college out there.
The two things you need to realize about applying to college with a felony are as follows:
As mentioned above, your financial aid may be limited.
You need to be very careful with the classes/concentration you focus on.
We have already spoken about financial aid, so let's focus now on why you need to be so careful about the classes you take and the concentration you choose.
Obviously, when you go to college, you take classes in an effort to get trained to be a job in a specific career. For instance, many people will go into nursing because it's a great career, has plenty of work available, and pays a reasonable wage.
However, as a felon that would be a terrible concentration for you to work towards. Why?
Because nursing requires a state license and if the state won't allow you to have a license, then you will waste years of your life and a lot of money in the process. It's also important to realize that colleges are there to educate you and are willing to give you a chance to better yourself, but definitely speak with an admissions advisor about your felony and be as honest as possible.
Once your admissions advisor explains what you can expect, it doesn't hurt to get a second opinion from someone else to confirm everything that you were told. It may seem like overkill, but it's a much better idea to do this than to go through an entire educational program and find out you can never get employed anyway.
Now, if you have a drug conviction, sexual offense, or violent crime on your record, it may be that the college won't accept you at all. Even though this report shows that criminal records don't necessarily equate to problem students on campus, there is little regulation around college acceptance due to having a felony on your record so it is at the school's discretion.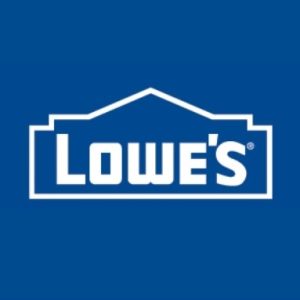 If you find that being a student on-campus isn't possible, it's okay! There are plenty of distance learning programs out there that are high quality and even allow you to take classes out of your home or a local library.
It may seem odd, to go to school on the "computer", but realize that in this day and age, it has become common for job applicants to get hired with a degree from a distance-learning college. In fact, some of the folks who started this website have bachelor's and master's degrees from online programs and have gone very far in the corporate world.
If you're interested in getting more information from one of these colleges, please click here and fill out the form, and admissions advisors will be in contact with you soon.