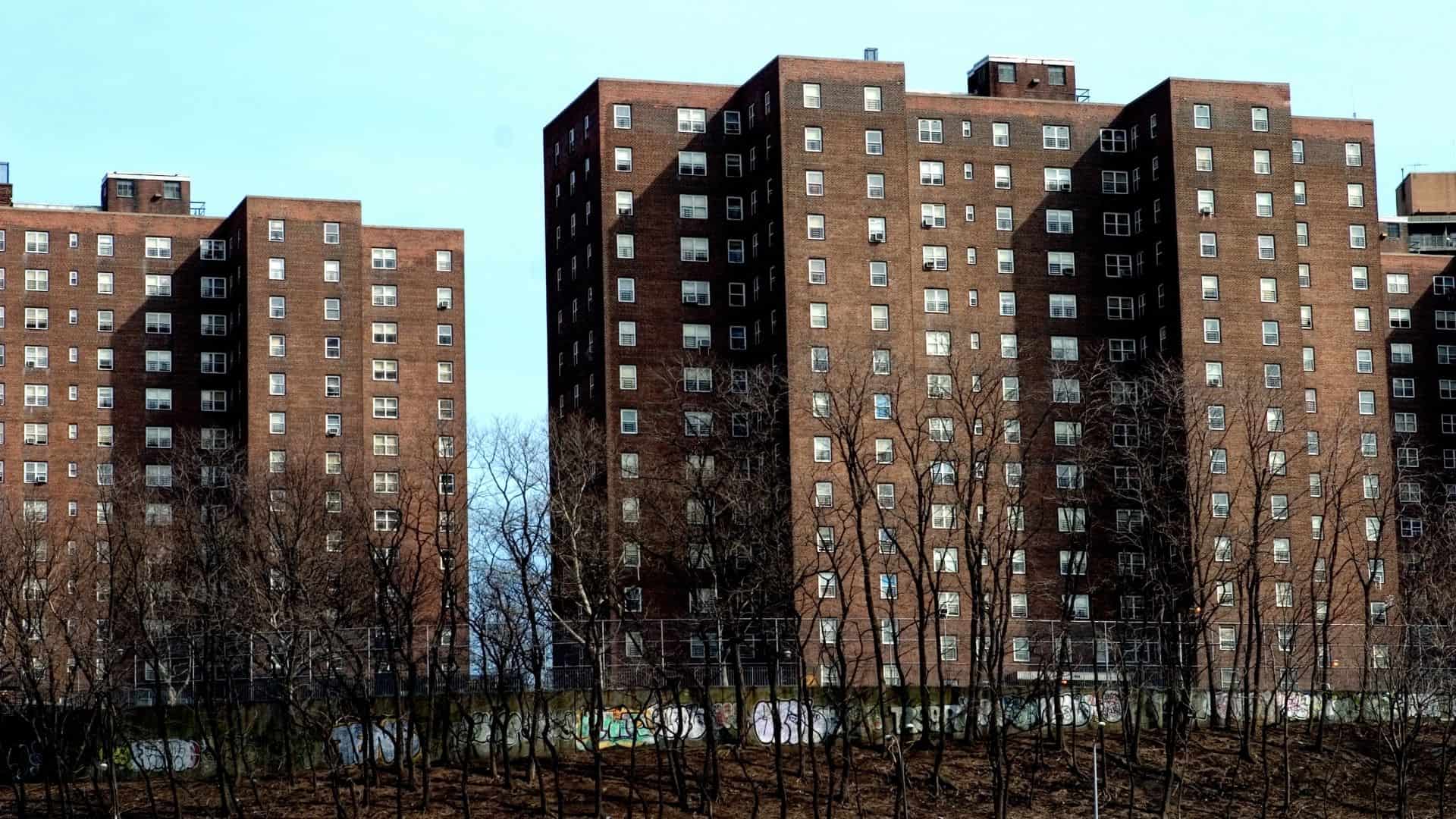 Having a stable place to live is vital to the well-being of everyone.
For many, though, especially since the pandemic took hold, affordable housing is difficult to find and maintain.
When you add to the equation increasing costs for just about everything, for many, what was once difficult starts to seem impossible.
One federal program that can provide help for rent or ownership payments to those who qualify is the Housing Act of 1937 (42 USC § 1437f,) otherwise known as Section 8.
The following is a rundown of what the program is, who qualifies and what being in the program looks like.
What is Section 8?
Under the authorization by the US Congress and the President of the legislation mentioned above and the management of the US Department of Housing and Urban Development, Section 8 authorizes:
Payment of monthly rental housing costs
Financial assistance to private landlords on behalf of low-income households
Cover Home mortgage costs if the housing authority managing the Section 8 program in any particular state is part of the Housing and Urban Development Homeownership Voucher Program.
Why is Section 8 Important?
Section 8 addresses a need that affects every state and territory in the United States: Lower-income level individuals lacking access to basic housing.
According to HUD, 2.85 percent of Americans face little or no housing choice and benefit from the Section 8 housing choice voucher program or other forms of housing assistance through HUD and urban development initiatives.
A little over 2 million live in Section 8 project housing.
Over 68% of rental assistance in America goes to seniors on Social Security, children, and people with disabilities on Social Security Disability Insurance.
In many cases, the beneficiaries of Section 8 housing assistance are families and often single-parent families that cannot afford fair market rent.
For them, without housing assistance, the choices are dire.
How Does Section 8 Work?
To qualify for Section 8 housing assistance, a person must apply and meet HUD housing income requirements and talk to a local housing specialist to determine Section 8 eligibility.
Typically, the average recipient of Section 8 housing assistance has a household annual income level of $14,693.
Once accepted, the recipient has two to four months to find a place to live; if they do not, the voucher expires and the recipient must re-apply.
If a low-income family finds section housing and a section landlord that will participate, housing assistance is provided in the following manner:
Recipient is granted a voucher
Recipient signs over that voucher to their landlord
The landlord subtracts payments from the rent
In cases where payment is granted to cover the cost of a house
The voucher holder give the voucher to the mortgage holder
The recipient will then pay whatever balance is left after the voucher is subtracted from the rent or mortgage.
Part of the qualification process is that a landlord must have real estate that has been approved by a local Public Housing Authority (PHA.)
A landlord must charge Fair Market Rent as calculated by a public housing agency for any units they receive a subsidy through Section 8.
Section 8 also covers project-based voucher rental assistance.
The way that works is an owner earmarks certain units in a building or complex for low-income tenants in return for a federal guarantee of a payment standard.
The section voucher covers the difference between a section tenant's contribution and the rent amount in the owner's contract with the government.
If a voucher holder leaves a subsidized project, they lose access to the project-based subsidy.
Another program that falls under the Section 8 umbrella is the United States Veterans Affairs' Veterans Affairs Supportive Housing program.
This program distributes roughly 10,000 vouchers annually totaling over $75 million to eligible homeless and vulnerable US Armed Forces veterans.
What is the Section 8 Housing Choice Voucher Program?
The Section 8 Housing Choice Voucher Program is a rental assistance program.
It is "tenant-based," meaning that a voucher holder can leave a rental unit, and the voucher leaves with them.
It is then applied to a new unit if that unit and landlord comply with the basics of the Section 8 program.
The voucher "transports" so that a tenant can maintain at least the standard of housing that was in existence when the voucher was granted. This does not include a project-based voucher.
Landlords are not required to participate in the voucher program. Some states, however, have a prohibition on landlords discriminating based on "source of income."
Home Ownership Options
The voucher program permits the recipient to put their voucher towards a homeownership payment.
A recipient must cover the difference between the voucher and a mortgage payment.
Is Section 8 Worth It?
If a qualified person can get help with rent or a mortgage, they should apply for a Section 8 voucher.
Should I Apply for Section 8?
That depends on your financial situation.
Do you qualify for Section 8 help?
If the answer to that is "yes," you should apply.
What are the Benefits of Section 8?
The principal benefit of Section 8 housing assistance is that the voucher holder receives help covering their rent or mortgage.
Who is Eligible for Section 8?
The goal of Section 8 is not to provide housing to anyone that qualifies as "poor."
The program focuses on individuals that fall into the "very low-income" category.
Very low income is defined as "50 percent of the median income for a specific area."
Extremely low-income households also qualify if the income for the household is 30 percent of the area median income.
How Much Does Section 8 Pay?
The amount of a voucher varies.
If you are determined to be eligible, the local housing authority will take a sampling of a moderately priced dwelling in the local market to determine area's median income.
An eligible family or individual can take a unit at, below, or above the PHA standard.
Recipients are responsible for paying 30% of their monthly adjusted gross income for rent and utilities.
If the unit selected has a rent that is significantly higher than the PHA standard, the rent obligation can increase to 40%.
What Is It Like to Live in Section 8 Housing?
This depends entirely on where the housing is located and the type of housing it is.
If the recipient's voucher was put towards an apartment in a residential neighborhood, the experience of living in Section 8 housing is no different than the experiences of those living around the recipient.
The same applies to a recipient that uses the voucher to pay mortgage payments.
Are Section 8 Apartments Nice or Safe?
A recipient receiving assistance payments can choose their apartment if they use their voucher in that manner.
What is available depends on where one lives.
The same applies to using voucher to buy affordable housing.
Some public housing facilities are fairly new and well-kept.
Others are older and show their age.
All public housing units must adhere to HUD's housing quality standard.
Does Section 8 Eligibility End?
As long as the recipient and anyone living at the dwelling that qualifies for a housing assistance payment adheres to HUD rules, Section 8 eligibility does not run out.
There are, however, a few ways eligibility can be revoked or modified:
Lying on the application
Ignoring HUD requests for information
Violating the terms of the lease
Change in financial condition
Change in family situations (kids move out, death in the family, etc.)
What are the Rules of the Section 8 Program?
Section 8 housing has surprisingly few rules other than the basics about qualifying for the program.
Otherwise, HUD has no interest in what you do.
Those basic rules are:
Qualify financially to participate in Section 8 housing
Find a housing unit that meets the Section 8 housing quality standard
Pay the security deposit
Live in the unit
Pay the tenant portion of the rent
Adhere to the terms of the lease
Notify Section 8 if your situation changes
Notify the PHA and landlord when moving
You should carefully read your lease, especially the areas that cover rent payment and maintaining a tenancy.
Do I Need to Live in a Specific Location for Section 8?
The only location-specific requirements are that you live in Section 8 eligible dwelling.
That applies to all affordable housing that qualifies for a housing voucher.
How Do I Find Out if I am Eligible for Section 8?
Start the process with your local housing authority and the PHA in any neighborhood you could see yourself living in for one year.
After a year, voucher holders can move with your voucher to another location if that is what you want.
How to Apply for Section 8 Housing
You apply for the Section 8 voucher program through your local housing authority.
Keep in mind that qualifying means you will likely be put on a Section 8 wait list.
Where to Fill Out a Section 8 Application For Free
You need to contact your local PHA to get an application or download one off the internet.
Applying for Section 8 housing is always free.
How to Apply
Locate your local PHA and let them know you want to apply.
If your local PHA waitlist is closed, search around and find an open list.
Determine if you can live in that area for one year. If you can, tell the PHA you want to apply.
Fill out your application and collect any requested information.
Finally, submit your application and requested documentation.
What is the Approval Process for Section 8?
Your application is then reviewed by a housing specialist and your eligibility is established.
That process can take several weeks.
If you are under duress or facing a housing emergency, contact your local PHA as soon as you can.
What Happens If I'm Waitlisted for Section 8?
The waitlist for Section 8 vouchers and public housing is very long, so you most likely will be waitlisted.
If you qualify, however, you still should apply.
Wrapping Up
Section 8 housing assistance is a way for those who qualify to get rent-subsidized in part.
For many, a voucher is a ticket out of their existing circumstances.
The key is to find a PHA with an open waitlist and follow their rules and advice to the letter.