The Housing Act of 1937 is what most people call Section 8.
It provides rental housing assistance to private landlords for low-income households to find affordable housing.
It's a great program, but it's not easy to get vouchers.
If you're recently applied and are wondering where your position in line is, or are looking for more information about what to expect once you do, here's what you need to know.
How to Apply for Section 8 Vouchers?
If you're struggling to find affordable housing, applying for the housing choice voucher program may be a good option.
To obtain Section 8 vouchers, you need to go through the application process first.  
Complete the Application
Before you apply for Section 8, knowing what to expect is essential.
Eligibility and rental assistance are determined by the total annual gross income and family size.
The entire family income cannot be more than 50% of the county's median income you're living in.
The Public Housing Agency (PHA) collects the required information on family income, composition, and assets.
They'll verify the information is correct with your employer and bank and then determine if you're eligible and how much assistance you'll get.
The application process time will vary depending on how long it takes you to provide the required information and how long it takes to verify.
Once the housing authority determines your eligibility, you'll be placed on a waitlist.
You won't receive your vouchers until your eligibility is verified.
Once you move up the waitlist, you'll have to schedule an interview with a housing authority representative.
The HUD holds interviews to ensure everything from the application is still accurate for your family.
Submit Supporting Documents
Telling the PHA what your income is and how many people are in your household isn't enough.
You need to provide them with the appropriate supporting documentation.
Here's what you'll need when applying:
Proof of income for every working individual in the household
Birth certificates for everyone in the household
Social security cards for everyone in the household
Driver's license or identification cards for everyone in the home over 18 years old
Join the Waiting Line  
Once you're classified as an eligible family, you can join a waitlist to receive your voucher.
How do I apply to a Waiting List?
The Housing Choice Voucher Program (HCV) waiting lists are generally long, so you must be patient. Once you're eligible, you can join it through the lottery system.
Once applications are closed, 30,000 applicants are chosen via a lottery system to join the waitlist.
You'll receive a notice by email about whether you're accepted or not to the HCV waiting list.
How Long is the Section 8 Waiting List?
Since the HCV waiting list accepts 30,000 applicants to the list, the list is 30,000 people long.
How they rank your family depends on several factors, so it can be challenging to know where you stand amongst the other applicants and frustrating when you don't.
How do I learn what number I am on the Section 8 waitlist?
The most straightforward way to find out what number you are on the Section 8 waitlist is to call the housing authority you applied through.
If you applied for multiple housing authorities, you'd need to contact each one individually.
When you make the call, you'll inform the receptionist that you're trying to find out where you are on the list.
They'll be able to help you, and if they can't, they'll transfer you to the appropriate representative.
You'll provide them with your name, social security number, and the address listed on your application.
They'll then be able to let you know where you're at on the list.
Most people have a case manager, and they're great resources to assist you as well.
Check the Status of Your Application
While you're waiting to hear whether your application has been approved or not, you can follow up with it through the housing authority's website.
Sign in to your Section 8 online portal
Each housing authority has a website where you'll create an account once you apply.
This is where you can keep up with what's going on with your application.
You'll need to sign in to your Section 8 applicant portal to do this.
Many portals require you to enter your social security number or the last four digits to locate your application.
From there, it'll tell you where you're at in the process.
You can always call the housing authority if you have further questions about your application.
As we mentioned previously, the closer you are to the top of the waitlist, the sooner you'll hopefully get housing assistance.
You'll be asked to schedule an interview as one of the last steps in the process to determine if you're still eligible.
How long does it take to get a Section 8 voucher after an interview?
How long it takes to get a Section 8 voucher after your interview will vary depending on where you live and how many other applicants are ahead of you.
The interview will look into your history with rentals, substance abuse, etc.
Even if you have an excellent interview, it doesn't mean you'll definitely get a Section 8 voucher.
From your consultation to securing a voucher, it can be anywhere from a few weeks to a few months.
Once you receive your voucher, the PHA has to give you 60 days to obtain suitable housing.
It's a good idea to have a place in mind to make the process go smoother.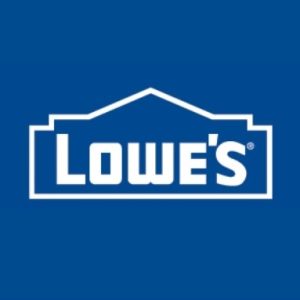 Conclusion
Obtaining a Section 8 voucher can be a lengthy process, but it's a helpful program that's been critical in helping thousands of Americans secure fair housing.
Once you apply, you'll be placed into a lottery to then get onto their waiting list.
How long you'll be on the waitlist will vary depending on the authority you've applied with, but it's easy to check where you're at in line by calling the housing authority and asking.