One of the essential elements of career exploration and a  job application is your background, experience, and what qualifies you to do the job.
Whether it's retail, service, or other types of jobs, most companies want to know why they should hire you over the competition.
The human resources department wants to know about you quickly to weed out as many people as possible to focus on candidates with professional skills relevant to the position.
The best way to do this is by writing an excellent, detailed resume with all of your relevant qualifications and experience included.
What Is A Professional Background?
Your professional background is a document that outlines all of your career achievements, professional skills, abilities, and education up to a certain point in time.
This document should be critical when applying for a job or entry into an educational program.
It can also be used as a reference tool when applying for other jobs that require you to use it during an interview process.
Why Are Professional Backgrounds Important?
The background section of your resume is one of the most important sections you should focus on as it helps to communicate your value and skills to an employer.
Even if you only have a few months of experience, showing a potential employer how much growth, knowledge, and change you achieved in a short period will speak volumes about who you are as an employee.
It highlights your past performance and demonstrates that you have what it takes to succeed in any position.
In addition, a well-written professional background can help prove that you possess many valuable traits like leadership, strong interpersonal skills, and a high achievement drive.
Any future employers looking at your qualifications will find these factors extremely helpful when deciding whether or not they want to bring you into their company.
Think of your professional resume's background section as an opportunity for employers to see both what kind of person you are and what type of work you've done that relates to their company.
What Information Should A Professional Background Include?
Before beginning your professional background as a job seeker, it's crucial to know what information you should include.
Generally, the professional background includes your relevant experience and other details that may lead to someone deciding to offer you a job.
When writing your professional background, write about:
Present and previous employers' names
Dates of tenure of employment
The positions you've held at past organizations
Work roles and responsibilities
The key projects you were part of
Achievements and awards
Formal education or training in a relevant field
How To Structure Your Professional Background
When you're looking to apply for a position, you'll want to make sure you have a solid resume that outlines your education and work experience in the best way possible.
This structure will help you get more interviews, where you can then use your skills and knowledge to sell yourself as the best candidate for the job.
Write Down Your Significant Experiences
With a bit of forethought, it's easy to string together a set of experiences that highlight your skills and strengths.
When writing your resume or CV, though, you need to focus on what will make sense for a particular job and how to word it, so it's clear how all of these experiences fit into your professional identity.
Emphasize The Most Important Details
When selling yourself in a professional setting, remember that less is more.
Don't waste time and space telling hiring managers about every company you've ever worked for or listing your childhood pets in the exact order of their passing.
Instead, choose 2-3 points from your experience (or even personal experience) that are most relevant to your candidacy for employment or leadership position.
These should be well-written highlights: they don't need to go into specific detail, but they need to reflect your personality and skills well.
Use Your Key Points To Pull Together Your Professional Background
Your professional background should be clear and concise, but if you're lacking in any area of experience, including key points about your work history that do an adequate job at covering all bases.
This way, if someone is missing anything, it will jump out at them.
Remember to tie things back to why your skills would benefit their company.
Keeping everything relevant to their needs helps set you apart from other candidates.
If a recruiter or hiring manager spends extra time reading between the lines, they might move on without reaching out.
Where Should You Put Your Professional Background?
The resume section is an overview of your skills and achievements.
It serves as a means to quickly convey who you are and what you're capable of to a hiring team, usually in a few short paragraphs.
Hiring managers will often skim resumes, so make it count.
Putting your professional background section at or near the top of your resume is a good choice because it immediately gives hiring managers an idea of where you are in your career.
If you're relatively new to a field, a summary of your education and experience can help the hiring managers quickly see how relevant your skills are to their company.
If you have years of work experience, hiring managers first want to see that.
Tips For Developing And Using Your Professional Background
Employers want to see that you have the skills and experience relevant to the job you're applying for, so highlighting those skills in an interview or on your resume is key for professional development.
Know Your Audience
The one thing that helps set you apart as a professional is your expertise and experience.
What is it that you can offer the organization?
Tailor your message and content to what they need most.
People hire experts; show them your worth.
Start by determining who your audience is.
Are they in the construction or manufacturing industry?
Is your audience domestic or foreign?
Are the latest trends and news relevant to your application?
Base all of your messaging around that target group.
You want the hiring team inspired by what you include in your resume.
You are unique, so make sure everyone knows it.
Show Professional Progression
Including a track record of previous positions, training and certifications are an excellent way to let your prospective employer know you're competent and experienced.
Be sure to include any work or educational history that demonstrates your solid professional growth and continual learning.
Document all relevant information such as dates of employment, job title, number of hours worked per week, projects you were responsible for, and, most importantly, how you impacted.
If you have time, go back even further in your career.
Many entry-level roles require experience with related skills.
The chances are that if it's not on your resume already, it will be hard to acquire at this point.
Highlight Your Accomplishments
If you're looking to put your skills and experience to work for you, remember that it's all about telling a compelling story with your credentials.
The best way to start is by looking at your background and choosing one or two key accomplishments to emphasize.
There are no wrong answers here; however, if you choose something not directly related to your desired career path, be sure to explain how you will use it to contribute value in your next role.
For example, maybe you led an award-winning sales team at a previous company.
Instead of simply saying Led Award-Winning Sales Team consider repackaging it as Created Award-Winning Sales Strategy.
Be Personable
Whether you're trying to land a new job or be a better boss, being personable is key.
People want to work with people they like and trust.
If you can create an environment where everyone on your team feels comfortable enough to be themselves, the chances of getting hired increase significantly.
However, personability can get confusing when you're working in professional environments.
As long as it comes from a place of professionalism, showing your true self at work should always be encouraged.
Think about those qualities that make you most successful such as a passion for what you do.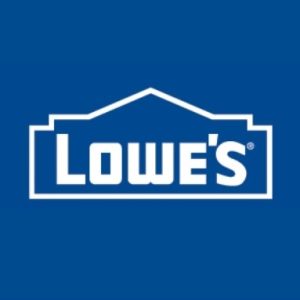 Ask For Feedback
If you have friends or colleagues in similar positions or have access to career services, ask them to review your resume.
It's often easier to critique other people's work than it is to look at your flaws objectively.
Receiving feedback from a third party might help you see where your resume can be more potent.
Make sure to thank them for their time, as they might be helping you land your next gig.
Conclusion
Whether you are just starting or moving up in your career, it is essential to utilize your professional background effectively.
Using your education and work history can create success in many areas, including completing school assignments, getting new jobs, and even writing an outstanding resume.
These tips will help guide you through these processes to begin your career development and use your professional background for maximum success.