Kansas City, Missouri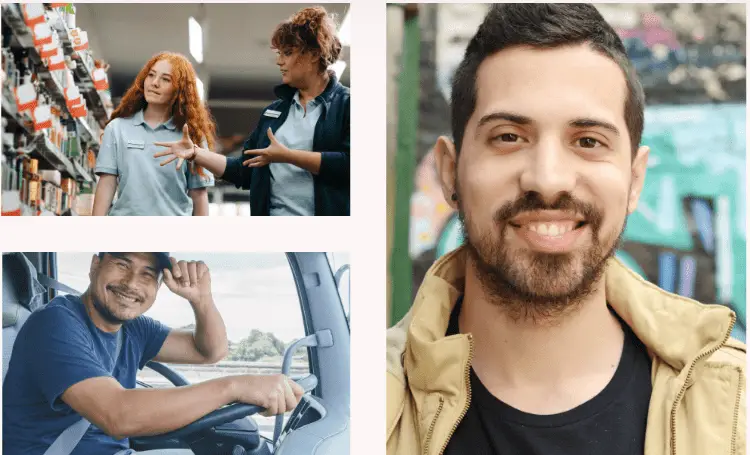 The population of Kansas City, Missouri reached approximately 491,000 people based on estimates made in 2019. A large number of job possibilities are typically available in a city of this size in numerous employment areas. Finding a job can be difficult for most people, but a felony conviction will make it even more challenging to get a job because of limited opportunities and lower priority secondary to a criminal background. 
Finding a job in KCMO could be a struggle for several reasons, but it becomes even more challenging if you have a felony conviction.
While the options are limited, there are still plenty of jobs for felons in Kansas City that could provide you with a decent income. The key is equipping yourself with the necessary skills so that you can land a stable job.
How To Secure a Job as a Felon
Being released from prison means getting a second chance at life. You have to make an effort not to repeat the same mistakes, as incarceration is one of the worst experiences you could ever have. Here's what you should do to land a stable gig:
1. Join Reentry Programs
You may have thought that the first thing you need to do is check out jobs for felons in Kansas City. However, before submitting your application forms, it's probably better for you to get in touch with Kansas City Reentry Center or KCRC.
The state's Department of Corrections aims to create a safer space for Missouri residents. As such, they strive to improve the lives of felons to build safer communities. Focusing on rehabilitation, education, and treatment of people who have just got out of prison severely improves their chances of being law-abiding citizens.
Other organizations also offer various programs. You can check out the Community Backed Anti-Crime Tax or COMBAT and Twelfth Street Heritage regarding the services they could do for you.
2. Learn About the Company and the Job
Whether you are looking for apartments or jobs, having a criminal history multiplies the odds against your favor. However, you should not lose heart because what you are experiencing is also part of reaffirming yourself as part of society.
Proper preparation should be your M.O. whenever you are considering jobs for felons in Kansas City. Research about the company and the role you are applying for. Being knowledgeable makes you stand out among other candidates and helps you in the deployment process if you are hired.
3. Believe in Yourself
You may find that there isn't much variety when it comes to jobs available for felons. However, don't let it affect your goal of becoming a productive citizen again. Make full use of referrals and job listing on websites to increase your options.
Don't let unsuccessful job applications hinder your focus. Instead, use it as a motivation for you to be even more prepared in your next job interview.
Below we have a number of job listings, followed by the top employers in Kansas City and their hiring policies.
Make sure you read this entire page for your best chance at being successful in your job search.
Subscribe to our Newsletter