Columbus, Ohio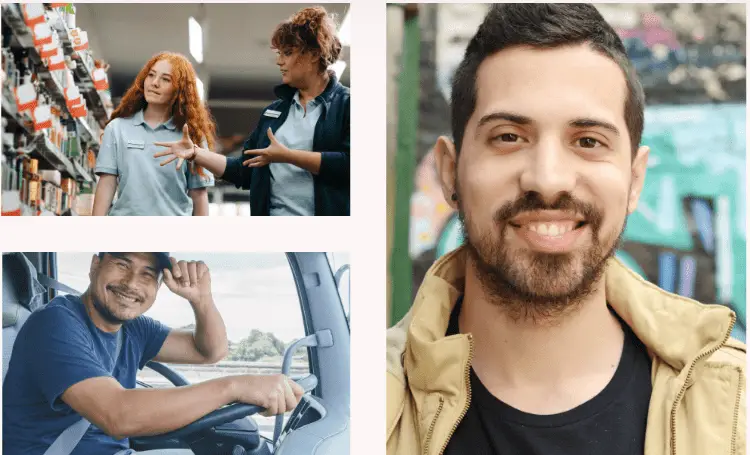 We already know that Ohio is rich in available job opportunities for the general populace. The question is, are these available openings also possible jobs for felons in Columbus, Ohio?
Former criminal offenders face multiple barriers to employment and even to their reintegration into society. They have to contend with biases and stereotypes, along with a huge hit to their reputation and the perceived risk of hiring them.
These struggles are constant everywhere, not just in Columbus, Ohio. Still, these challenges don't mean that there are no opportunities available for you.
Make sure you read this entire page for your best chance at being successful in your job search.
Securing Jobs for Felons in Columbus, Ohio
There are still jobs for felons here in Columbus, Ohio. As long as you can prove you're ready to take on responsibilities, overcome their biases, and establish that you're worthy of being trusted, you can land a good job.
These available jobs are your opportunity to define yourself past your former criminal offense. And with a clean track record in the workplace, you will surely open yourself to other opportunities in the future.
The first step towards securing work isn't easy. If you're applying for jobs for felons in Columbus, Ohio, here are a few things you may want to remember as you send your applications:
1. Acknowledge your past.
It might be tempting to hide the fact that you are a former offender but hiding it will actually cause you more harm than good. Admit your criminal past whenever needed—to yourself and to others. Even so, don't let it be what defines you.
Outline what you've learned and how you intend to make up for your past through the work you're applying for.
2. Don't avoid the topic of your previous offense.
These companies are willing to give you a chance, but that doesn't mean they won't be asking why exactly you got a criminal offense. You will definitely be asked about your past record and be prompted to prove why you deserve a job despite your past. Be prepared to answer such questions, and be honest while doing so.
3. Highlight your skills.
Again, your previous offense doesn't define who you are. It is not everything you are as a person because you can be much, much more if you allow yourself to be.
While it's OK to talk about your past, make sure to also highlight your present and your plans for the future. Prove that you possess the relevant skills needed for the job and how you can thrive in your work using them. If possible, get a reliable reference to vouch for your credentials and work ethic.
Based on population estimates made in 2017, approximately 879,000 people resided in Columbus, Ohio. With this many citizens, many job opportunities are typically available in different areas of employment. 
The general public with a clear record will have the greatest chance for finding work. A felony offense will significantly lower opportunities for work due to a lower priority given to anyone with a criminal conviction.
Below we have a number of job listings, followed by the top employers in Columbus and their hiring policies.
Make sure you read this entire page for your best chance at being successful in your job search.
Other Popular Cities in Ohio with Jobs for Felons
Jobs for Felons in Columbus, Ohio
Subscribe to our Newsletter