Austin, Texas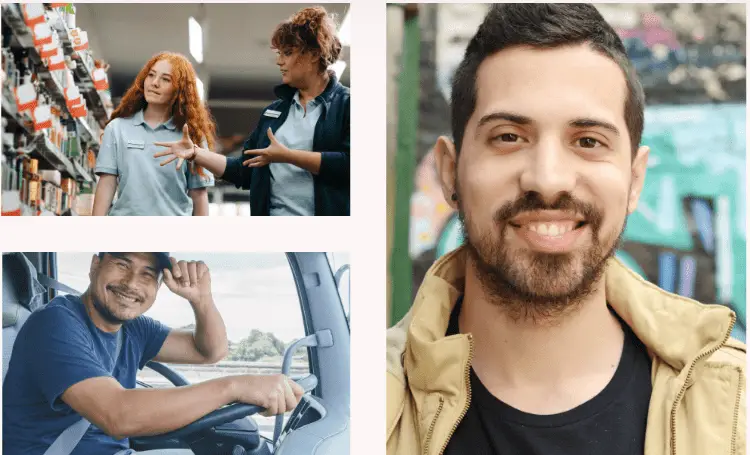 Many job opportunities are available in a city the size of Austin, Texas, which had a population of approximately 950,000 people as of 2017. The general public that has a clear record will have the most opportunities available. Having a felony offense will significantly lower chances due to limited opportunities and a lower priority secondary to a criminal conviction.
The Fair Chance Hiring Ordinance of Austin addresses the lapse in unemployment while increasing the reentry of qualified ex-cons into the workforce. This 2016 ordinance prohibits private employers from asking an applicant's criminal background.
It also regulates how they can use the information they gather. Through this law, ex-cons have a bigger chance of finding jobs for felons in Austin TX without the fear of being discriminated against.
Common Jobs for Felons in Austin TX
There are numerous opportunities for people with a criminal record in Austin. Our website offers a long and accurate list of jobs for you to check. Here are some examples:
1. Truck Driver
Most truck drivers work alone and will take several days or weeks before they can go home. If you are to apply for this job, you must be willing to work hard and be away from family most of the time.
2. Night Trash Collector
Do you prefer working at night? This night-time job is perfect for people who love working outdoors at night in a stress-free environment.
3. Sales Representative
Some insurance companies in Austin offer this entry-level position for competitive and goal-oriented individuals. If you are interested in selling stuff, you can just as easily land a job in this industry.
4. Restaurant Servers
There's plenty of restaurants that need serving staff, and most of them don't require background checking. Even if they do, you can trust that many companies in this industry do not discriminate against those with a criminal record.
5. Startup Businesses
Most new and small businesses skip background checks because they need staffing. What they will be focusing on are your skills and qualifications.
How To Prepare for an Interview
Finding jobs for felons in Austin TX comes with different challenges, and passing an interview is one of the most stressful.
Even before the interview starts, you have to make a good first impression so that they can see your eagerness to land the job. The way you dress and carry yourself can make a big difference in your employment results.
Manners
Watch your manners during the entire interview. Offer a firm handshake to all the people inside the interview room, if it's allowed. Don't forget to thank them and show your gratitude for the chance to present them with what you can offer.
Clothes To Wear
When it comes to your outfit, you will want to wear conservative clothes that fit well. Make sure that they are clean and well-pressed, and avoid wearing casual clothes and sneakers. For men, remove earrings and piercings. Women should not wear too much makeup.
Below we have a number of job listings, followed by the top employers in Austin and their hiring policies.
***We were contacted by a representative from the city of Austin and she gave us a link to this website.  This is a page created by the city of Austin and lists numerous job openings that do NOT require a background check.  We recommend you check it out as these are some excellent job opportunities aside from what we have below.
Make sure you read this entire page for your best chance at being successful in your job search.
Subscribe to our Newsletter