A background check is a procedure used by an individual or institution to substantiate or demonstrate the truth that a person is who they profess to be. This blog will help you understand how a background check is conducted in 2023.
Overview of Background Checks
A background check is paramount to ascertain the soundness of a candidate's personal information and details.
Employment Background Checks for pre-employment scrutiny are classified into
Identification Verification
M.V.R. Reports
E Verify Background Checks
Fingerprint Background checks
Criminal Background Checks
Credit Background Checks
Professional License and Education Background Checks
The Benefits Of Doing A Background Check Are
It saves time and money while hiring new employees.
Helps managers make informed hiring decisions
Reduces potential perils and menace at the workplace when a worker is employed without due diligence
Helps to hire personnel to confirm claimed candidates' education identification and experience.
Reduces chances of careless hiring claims or prosecutions.
A Background Check shows varying information concerning a candidate's training and working experience, their criminal history, and reference checks.
What Are Distinct Categories Of Background Checks?
There are several broad categories of background checks.
Identification Verification Background Checks
This process of attestation contrasts one's identity claim with the data confirming it.
Identification Verification discourages the use of fake identities and impersonation during hiring.
This process helps managers ensure that the applicant is who they claim to be.
ShareAble for Hires is an example of a Background Check Services software platform tool that can be applied to reduce false-positive equivalents during Identification Verification Background Checks.
It confirms the name, SSN, SSN Reported Fraudulent, SSN from the deceased, Date of Birth, Initial Fraud Alerts are on the file, and Active Duty Alerts are on file.
Identification Verification Methods
Knowledge-based authentication
Biometric verification
Online verification
Two-factor Authentication
Database methods
Credit Bureau Based Authentication.
According to Business News Daily, in 2023, background check companies in the U.S.A include B and B Reporting Inc., GoodHire, AccurateNow, and eNannySource.
M.V.R. Background Check Reports.
Motor Vehicle Records Reports production is a perfect method of singling out employment candidates with an unsafe driving history. M.V.R. reports contain information on license expiry, license class, endorsements, restrictions, traffic violations, status, accidents, and vehicular crimes.
Additional information may be revealed concerning unpaid support for a child and parking tickets that were not paid for.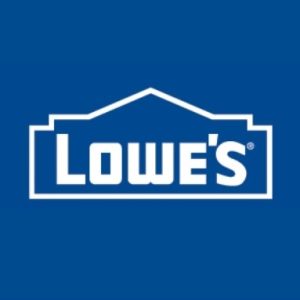 E Verify Background Checks
This off-duty verification service establishes the legitimate status employment suitability of a potential employee's background though it does not confirm a person's criminal record.
E Verify can be applied only when an employment offer is accepted by the applicant.
It can be very instrumental in hiring as it can reduce time and money expenses.
Information results retrieved from E Verify from up-to-date and validated private and government listings of search.
E Verify has been added as a Self-Check application to help individuals check their employment acceptability status by coordinating and collaborating with the Department of Homeland Security with the Social Security Administration.
Fingerprint Background Check
This process is carried out by cross-referencing the prints of an applicant with a knowledge base or datum.
Fingerprint Background Checks can give Criminal History Record Information if compatibility is obtained.
Criminal History Records Information can produce information on arrests, military service, naturalization, and Federal employment records.
The F.B.I. background check gives an Identity History Summary.
The arrests information is put together in the Identity History Summary obtained from a Fingerprint Compliance in F.B.I. possession.
The U.S. Department of Justice Order 556 73, also called Departmental Order, has set up laws for one to acquire a copy of Identity History Summary for proof that is nonexistent.
A provision under Federal law, one can apply for their reviews or update their records on their copy of Identity History Summary.
Identity History Summary is not to be utilized for licensing or employment.
The concerns regarding licensing or employment background checks should be sought from the States Identification Bureau.
Criminal Background Checks
This is scrutiny and perusal to bring together information about an individual's criminal record.
A Criminal Background Check may show data from criminal courts to report on the criminal history and other unresolved illegal exposition.
The best Background Check sites in 2022 include
First Advantage
Rentberry, for the best value
GoodHire, suitable for detailed reporting
Check, apt for employees
Apartments.com, appropriate for landlords
Intelius
Reference Background Checks
Here, the employer initiates correspondence with a candidate's former employer or institution of learning to ascertain their academic qualifications, employment history, and job refinement.
A Reference Background Check seeks to find an ideal fit for the employee so that the employer can caution his firm from hiring unqualified individuals.
Examples Of Standard References Check Questions
Qn1. How do you perceive the candidate?
Qn2. What were your job relations with the candidate?
Qn3.What were the duties assigned to the candidate?
Qn4.How did the candidate perform their duties?
Qn5.Did the candidate receive any warnings or promotions at work?
Credit Background Checks
The Credit Background Checks show a record of a candidate's credit-to-debt ratio and old liquidation and insolvency to shed light on how a candidate runs their credits and bills.
A potential employer knows about a candidate's credit history and can determine their suitability for the applied positions.
An average Credit Score is 620 to 679, and a poor Credit Score is 500 to 619, while a lousy Credit Score is 300 to 499.
The future employers are not shown one Credit Score in the Credit Check but can find out a candidate's credit information on
Their open line of credit
Outstanding balances
Auto or students loans
Collection amounts
Bankruptcy
Late or missed payments
Foreclosures
The Fair Credit Reporting Act, FCRA, is a Federal law that ensures information decency, correctness, and confidentiality.
Professional License and Education Background Checks
Professional License Verification confirms the information on the licensee's name, whether the license is valid, its issue date, its expiry date, and whether the claim is suspended or canceled by the board.
Education Background Check verifies the educational training and awards such as certificates, diplomas, and degrees.
It confirms the applicant's background training and specialty and their history in high schools, colleges, vocational training schools, and Universities.
What Is The Composition Of A Background Check?
Background checks include the following aspects:
Identity and Social Security Verification
A nine-digit number allocated the U.S. citizens, permanent residents, and temporary residents; this provision is in section 205(c) (2) of the Social Security Act, codified as 42 U.S.C.
The Social Security Verification Number has been commonly applied to identify private and government divisions.
The nine-digit SSN comprises triad segments
The first three digits represent the Area Number
The second two digits represent Group Number
The third segment with a four-digit set represents the Serial Number
Criminal Record Check
Managers can access and confirm prospective employees' criminal records irrespective of the position they apply for. It is also known as a Disclosure and Barring Service Check.
Kinds of Disclosure and Barring Service Check are as follows;
Basic Check
Which shows unspent sentencing and conditional discretion
Standard Check
Containing any spent and convictions not spent, warnings, reprimands, and final caution.
The Enhanced Check
 Comprises a standard check and a police record pertinent to the position.
The Enhanced Check with barred lists
 Comprises the enhanced check plus whether you are on a barred list role.
Address History Check
Address History Check is an itinerary of all places the applicant has resided lately.
On top of the information about where candidates have rented and inhabited, it sums up the location they collected mail, such as a friend's house.
If they obtained emails at a specific place, the chances are high that they will still have a record for that quarter.
Sex Offender Registry Check
It is a file of all sentenced and condemned sex offenders.
One can look at the whole country through the National Sex Offender Public Website.
The Sex Offender Registry consists of offenders' addresses, criminal histories, and physical looks.
The U.S. Terror Watch List Checks
Terrorist Screen Center safeguards Americans when it shares information relating to terrorism with the government and authorities for law enforcement.
The watch list contains the names, dates of birth, and fingerprints.
The government bureau utilizes the Terrorist Watch list for enhancing state security.
How Do You Do An Employee Background Check?
A background check or screening is scrutinizing a candidate's background to confirm the information they presented for hire.
FCRA Compliance means cohering to the requirements of accuracy, transparency, and fairness to consumers.
FCRA necessitates employers to reveal that consumer reports may be applied to hiring decisions and must be permitted by applicants to generate the reports.
How Should I conduct My Employee's Background?
Inform the potential employee of your intention to perform a background check.
Evaluate the background check regulations enshrined in States Laws.
Communicate with the candidate's references.
Review records with the help of a background-checking website.
Request the potential employee to be subjected to a drug test
Assess results and decide on the suitability of a candidate.
What Are The Advantages Of Conducting An Employee Background Check?
Production of better-quality hires
Reduce careless hiring risks
Promote compliance with regulations
Promote working safety
How To Run A Background Check
Ensure you rely on a consistent background-checking policy in place
Ensure that the policy is adherent to the law.
Choose an appropriate check company
Know what to anticipate
Grant your candidate a chance to correct any fallacy.
What to do when my candidate fails a background check
Consult my policy
Send a Pre-Adverse Action Notice
Allow my candidate to give a feedback
Make a decision
Send an Adverse Action Notice
FAQS
Here are the answers to frequently asked questions about background checks.
How far back does a background check go?
Seven years of criminal and court records can go back depending on what is being screened and on compliance with laws.
Is it legal to conduct a background check for your employee?
Yes, Federal law allows employers to conduct background checks on employees before hiring them.
Do I need consent from the employee to do a background check?
Yes, screening ethics necessitates you to seek permission for it.
What are employment reference checks?
This is when the employer contacts the employer of a candidate to get insights into the skills and abilities of the potential employees.
Who is a job applicant?
A job applicant is a person interested in a job and takes steps to register for it, then undergoes screening as a fundamental initial step in getting it.
What is a public record?
It is information recorded and kept by the government for public members to generate and review.
What is the Consumer Reporting Agency?
It is a firm catalog that sells information concerning consumer payment conduct and then produces credit reports with associated data.