For some time now, the idea that you can't get a job with the United States government if you're a felon has persisted.
If you've been convicted of a felony, you might think any chance you had at a career in government is gone.
However, that's not entirely true.
Although there are some limitations on the positions you can hold, being a felon doesn't preclude you from working for the government.
However, there's a lot more to it than that.
Keep reading to learn everything you need to know before applying to work for the U.S. government.
Can a Felon Work for the Government?
There's no question that a felon can work for the government.
In fact, like private organizations, the government must follow EEOC laws that prohibit job discrimination based on criminal history.
In addition, as it relates to Title VII of the Civil Rights Act, employers are prohibited from using criminal history as a factor in hiring when two circumstances exist:
1. Use of the records disproportionately negatively affects individuals protected under Title VII
and,
2. Use of the records doesn't help the employer determine the person's ability to do the job.
That said, there are some caveats to that rule.
Specifically, the type of felony can and should be considered in some cases.
Does the Type of Felony Make a Difference?
There are instances in which a person's criminal record can directly affect their ability to do a job.
In addition, there are also specific laws that make a person ineligible for certain types of employment based on their criminal conviction record.
If your felony was severe, it'll probably make it more challenging to get a job in government, if not impossible.
For example, a person convicted of murder or a sex crime will be prohibited from employment in government in any capacity.
Why Should A Felon Apply For A Government Job?
Government jobs are often some of the most sought-after positions because they offer a lot of perks.
Although the pay isn't always as high in a government position as it might be in the private sector, there are a lot of benefits.
Specifically, government jobs provide the following incentives:
Job security
Healthcare
Retirement plans
Paid leave
Not to mention, if you're a felon, a government job on your resume will make it much easier to get hired for other jobs in the future.
Government Jobs for Felons
Although a convicted felon can get a job with the government, there are some instances where it might be easier or more challenging to get hired.
You'll also find that some companies and departments might be more likely to hire a felon than others.
Companies Hiring Felons
Many companies have signed the Fair Chance Pledge, a commitment to give convicted felons a fair shot at a job.
Companies who sign this pledge promise to get rid of any application questions about an applicant's criminal history.
You can view a list of participating employers on most job search sites.
What Positions Do Felons Get Hired For?
Felons get hired for numerous positions throughout the government and the private sector.
For example, you might be able to get a job as an app developer, computer programmer, food service or warehouse worker, or electrician.
More often than not, a convicted felon won't be able to get jobs in key administrative roles.
You're more likely to get hired for less-demanding roles or entry-level positions.
However, that doesn't mean you can't work your way up the ranks in some cases.
Government Jobs Easier for Felons to Get
Government jobs run the gamut from custodial worker to President.
Considering that range, there are a lot of jobs that are easier to get when you have a criminal record.
In most cases, lower-level jobs or positions that don't require much interaction with the public will be the easiest to come by.
However, if you're highly skilled in any area, your odds will increase for those positions.
If you're hoping to find something quickly, you should look into jobs that have fewer entry requirements and responsibilities.
For example, you could apply for positions in IT or food service.
Government Jobs More Difficult for Felons to Get
Just as there are easier government jobs to get, others will be more difficult.
Specifically, you'll struggle to find a government job that involves the public or vulnerable populations.
For example, if you have any type of criminal record, you may struggle to find a job in education.
Likewise, any position that involves access to sensitive information or requires licensing might be tricky.
That said, there are certain government jobs you might be uniquely suited for.
For example, you could look into positions working with disadvantaged communities in state-run facilities or programs.
Can A Felon Work For The Federal Government?
A felon can seek out and apply for federal employment, but there will always be restrictions.
These restrictions are based on federal laws that put exclusions on positions based on the crime you committed.
A great example of this is the FBI.
If you have any type of felony conviction, you won't be eligible for a job with the FBI.
Similarly, if your conviction involves domestic violence, you'll be prohibited from working with firearms or ammunition.
The federal government consists of more than just law enforcement, though.
Don't be afraid to apply for lower-level positions in federal agencies.
In time, you might be able to work your way into a higher position.
Programs to Help Felons Get Jobs
Due to the struggles felons face when finding employment post-incarceration, the federal government has developed programs to help.
Government Programs
Two specific government programs exist to help felons enter or re-enter the workforce after serving their time.
The Work Opportunity Tax Credit and the Federal Bonding Program are two unique programs that offer incentives to employers for hiring felons.
The Work Opportunity Tax Credit is available to employers who hire staff from certain disadvantaged groups, including criminals.
The tax credit can amount to up to $9,600 per year per employee.
Specifically, the tax credit targets employers who hire felons within one year of release.
The Federal Bonding Program offers employers bonds for hiring felons.
These bonds act as insurance policies against theft for the first six months of employment.
Bonds are especially appealing if you're considered a "high-risk" hire.
Apprenticeship Programs
Apprenticeships are an opportunity for a felon to learn a new skill set so they can enter an in-demand field.
Trade positions are often difficult to fill, so entering the job market with trade skills could offer you an excellent opportunity for a new career.
A few examples of trade jobs include:
Drivers
Plumber
Engineer
Electrician
IT staff
Accountant
Local Reentry Programs
Many communities have local reentry programs that help ease convicted felons into the workforce.
In addition, organizations like Volunteers of America offer literacy training, housing assistance, addiction treatment, and help to find jobs post-release.
Individuals who participate in these programs will also take part in community service projects in which they'll give back to the local community.
These programs are possible thanks to agreements with federal, state, and local governments.
Applying for a Government Job as a Former Felon
Although you can get a government job as a felon, it's understandable if you're unsure how to do it.
You'll need to explain your history on your resume and in your interview, which could be difficult.
In addition, you might have to go through other steps during the application process, too.
How to Explain a Felony on a Job Application
If you're all set to apply for a job, there's one more hurdle you'll need to cross, which is writing out your resume.
Although you won't need to put your conviction on your resume, you'll want to include any relevant job experience you had while in prison.
However, if you don't want to put it on your resume, you could use the allotted space on the job application.
Just be prepared to explain any breaks in employment at an interview.
When that time comes, simple is always best.
Be honest, and focus on the fact that you've turned your life around and want to be productive in society.
What Application Procedure Should A Felon Go Through To Get A Government Job?
Felons and non-felons will follow the same basic application procedure for government employment.
The main difference will be how you present your work history and account for your background check.
To apply for a government job, you'll need to create an account on Login.gov, which gives you access to government agency resources.
When you sign up, you'll register yourself as a job applicant.
Once you've created your account, you can browse all available government positions.
Then, you'll be able to submit your resume and applications to any jobs that suit you.
After your application gets reviewed, the agency's human resources department will contact you if you fit their qualifications.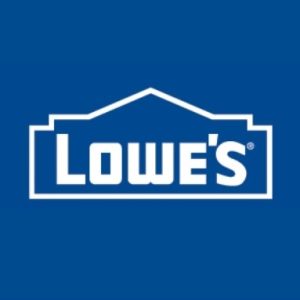 Do Government Jobs Run a Background Check?
All government agencies run background checks on potential new hires.
The purpose is to ensure all employees are "reliable, trustworthy, of good conduct and character, and of complete and unswerving loyalty to the United States."
Your background check will vary depending on which agency you're applying for and what you want to do.
For example, if you apply for an entry-level job, a simple background check involving fingerprinting and a possible drug screen may be all you need.
Higher-level positions might require more extensive checks.
Final Thoughts
If you were recently released from prison, the thought of finding a job might be a bit daunting.
However, it doesn't have to be.
Don't let your criminal history prevent you from pursuing a career with the government.
All you need to do is head over to a government agency's website today and start searching.