Have you ever done a quick search for housing assistance?
There's not much out there.
Thankfully, this comprehensive list of resources will help you identify what housing assistance you need and how to get it.
What Is Free Housing Assistance?
Free housing assistance comes in a voucher and will pay all your rent or provide you with emergency housing.
The Federal Government provides housing vouchers that can give eligible households free housing.
Local public housing authorities distribute emergency housing vouchers.
You can receive an emergency voucher if you are homeless or on the brink of homelessness, and they provide temporary shelter at motels, transitional housing, or apartments.
Free Housing or Houses For People With No Income
The Department of Housing and Urban Development (HUD) provides housing vouchers for low-income people.
These vouchers will cover the total rent in either a house, townhome, or apartment.
Eligible Types of Housing
If HUD approves you for free housing, you will have a specified period to find a suitable residence in the private sector, meaning you can't look for subsidized housing.
You can live in a single-family home, townhome, or apartment.
Before you can move in, your potential home will need an inspection.
The inspector will look for unsafe conditions and ensure everything is up to code.
If the property fails inspection, the landlord will need to fix the issues, or you will have to find another place.
Waiting Lists For Free Housing
Unfortunately, HUD doesn't have enough funds to help everyone at once.
There is much more demand for free or low housing than supply.
The average wait time to receive free housing is three years.
To help speed up the process, make sure you have all your paperwork together when you turn in your application and call every two months to check on your status and update any information on your application.
There are ways to be bumped higher on the waiting list; if you are homeless, have no income, have a disability, are a veteran, or are over 62.
If any of these classifications apply to you, you may receive assistance faster.
How Do Government Housing Grants Work?
Housing grants are made available to individuals and families with low income.
You can use housing grants to buy a house, prevent loss of housing, renovate current housing, or invest in rental property.
To apply for grants, create a profile on grants.gov.
Who Is Eligible For Government Housing Grants?
If you are low-income and do not qualify for a traditional bank loan, you may be eligible for a housing grant.
You can be a first-time homebuyer or a previous home buyer, and you can be single, married, and have children.
You also don't have to have good credit.
Besides meeting an income threshold, the only requirement is to be a legal citizen.
What Kinds of Home Grants Are Available?
You can find available grants for buying a home, whether you've owned a home before or this is your first time.
You can find mortgage grants to help you get caught up on your payments if you already own a home.
You can also find programs that will help you pay for expenses related to renovating or purchasing public housing.
Search the grants database and filter by housing to see if any grants are available.
The Housing Choice Voucher Program is a type of housing grant.
What Is Housing Choice Voucher Program (Section 8)?
Formerly known as Section 8, the Housing Choice Voucher Program is a federally funded program that assists extremely low-income, disabled, and elderly individuals in securing safe and healthy housing.
The voucher may cover some or all of your rent payments, depending on your income.
You will need to submit forms and documentation to your local public housing authority to apply for the program.
How Do I Apply For Housing Choice Voucher Program (Section 8)?
First, you must locate your public housing authority.
Use this lookup tool on the HUD website to find the correct office information.
You will need to provide information for all the people in your household, total income, and assets.
Once approved, you will be put on a waiting list or immediately assisted if they have any available.
What Other Purposes Can Home Grants Be Used For?
Other than securing housing for low-income individuals, you can use home grants to catch up on mortgage payments or pay for renovations to improve the safety of a residence.
Housing Assistance Programs
There are several ways to obtain housing assistance in your state.
You can apply for the Housing Choice Voucher, the Rental Assistance Program, or public housing.
There is also the option of finding a private landlord to rent to you at a lower rate.
What Is The Rental Assistance Program (RAP)?
The Rental Assistance Program, sometimes referred to as RAP or ERAP, is emergency rental assistance for people about to be evicted or who can't keep up with their rent payments.
Each state has different requirements for qualifying for the RAP program; some require that you be on the Housing Choice Voucher waitlist to receive rent assistance.
Contact your local public housing authority for more information about the RAP or ERAP program.
Who Is Eligible?
Most states require you to make it under a specific annual amount, typically the same income limits as the Section 8 program.
Some states require you to be on the Housing Choice Voucher (Section 8) waitlist.
For emergency assistance, you may need to show that you are behind on rent payments and are facing eviction.
What Is The Housing Choice Voucher Program (HCVP)?
Previously known as Section 8, HCVP is a voucher that covers all or a portion of your rent payments.
The payments can apply to your current residence or a new residence, but your dwelling must pass an inspection.
Who Is Eligible?
You must be a legal citizen, and your family's income cannot exceed 50% of the median income for your area.
You will need to provide proof of income, assets, and family composition.
The Public Housing Authority will verify the information, and if you are approved, they will put you on a waiting list until assistance is available.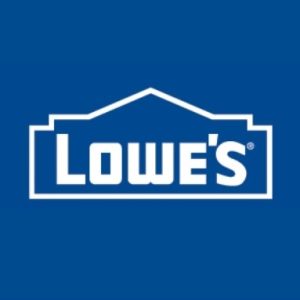 Free Housing Assistance: Available Resources
No matter what you're facing, there are resources available to you, many at no cost.
Housing Resources For People With Disabilities
All of the resources above and others are available to people with disabilities.
People with disabilities are eligible for public housing, RAP, or Housing Choice vouchers.
There is also an option for non-elderly disabled people to qualify for senior housing.
Learn more about the Non-Elderly Disabled Voucher (NED).
For home buying, try a housing grant or a USDA Loan.
You may also qualify for a grant to build or modify your home.
Housing Resources For Seniors
Seniors can qualify for the Housing Choice Voucher and RAP.
There is another option for seniors: Supportive Housing for the Elderly Program.
The supportive housing program subsidizes independent living facilities for the elderly.
For more information on resources for seniors, check out Eldercare Locator.
Housing Help for Older Veterans
Senior veterans may qualify for in-home care, nursing homes, assisted living, and medical foster care.
The Department of Veterans Affairs can help you find suitable housing at low or no cost for elderly veterans.
Also, check out the Armed Forces Retirement Home.
Housing Resources For People With Mental Illness
Many states offer licensed care facilities and transitional housing for people with mental illness.
You can also check out the Supportive Housing for People with Disabilities Program.
This program subsidized rental housing for very low-income individuals with disabilities.
People with disabilities can still qualify for regular federal programs.
Housing Resources For Native Americans
HUD offers several competitive grants for Native American and tribal people to obtain affordable housing and a Housing Improvement Program (HIP) for repairs and renovations.
Another option is applying for funding to build sustainable homes.
Check out Indian Housing's Office of Native American Programs (ONAP) for a complete list of resources.
Homeless Services and Resources
The first thing to do is secure an emergency shelter by finding local homeless assistance.
Most cities and states offer emergency homeless shelters for singles and families.
Try to find an available shelter that offers transitional housing; this will give you a few weeks to a few months to find more permanent housing.
Get on the waiting list for housing vouchers and look for available public housing options.
There is help for homeless veterans, youth, and people with mental illness.
Housing Resources For Victims of Domestic Violence
Start by looking for domestic violence shelters and transitional housing to find immediate assistance.
Find more urgent help resources from the Domestic Abuse Hotline.
Then, apply for rental assistance or the Housing Choice Voucher.
Look into housing grants and USDA loans, and see if any other categories of resources apply to you.
Supportive Services For Veteran Families (SSVF)
The VA offers assistance to very low-income veterans and their families.
The VA can provide case management to help you save your home or find a new one and rapidly rehouse families who have become homeless.
How to Apply For Free Housing Assistance?
Contact your local Public Housing Authority and fill out a paper application for the housing choice voucher, rental assistance, and other programs.
You must turn it in with all required documents to prevent delays.
Look for housing grants on the HUD website or grants.gov.
Some assistance for Veterans will need to be done on the VA website or at a local office.
To find transitional housing, get in touch with your local homeless shelters to see what programs are available in your area.
Finding Affordable Rental Housing
The best way to find affordable housing outside government programs is to look for private landlords willing to work with you.
Some landlords who rent out their properties are more lenient with rent amounts and qualifications.
You can find private owners by searching on social media or going to your local Council and getting a list of all multi-family property owners in your city.
Income Sources Reviewed When Applying For Free Housing
Government housing programs factor in all sources of income when you apply for assistance.
Income includes jobs, self-employment, social security, disability, alimony, etc.
However, they do not count food stamps, stimulus payments, or tax refunds as income.
Wrapping Up
Navigating the internet and finding relevant information for your unique situation can be frustrating.
Thankfully, there are many resources out there if you need assistance.
The best thing you can do is get in touch with your local resources for shelters, transitional housing, rent vouchers, and other programs.
Once you find out the exact resources and wait times you are looking at, you can better assess your situation.