Rebuilding your life after being released from prison is never easy.
Where do you begin?
Many felons need to start from scratch all over again.
However, released convicts are often at a disadvantage compared to the rest of the population.
Their criminal record may prevent them from getting the job they want, and they may also have missed out on an opportunity to get a degree or gain experience in their field while in prison.
Fortunately, there are a few ways released prisoners can get financial assistance.
Programs that provide financial assistance for released prisoners can help you get back on your feet and create a new life.
Financial Help for Ex-Convicts
It's critical to know your options as a returning citizen.
Whether you need cash assistance for the basics or a business grant to start a company, here are your options as a formerly incarcerated person.
Fortunately, there are many reentry resources available to you.
Federal Programs
First, let's take a look at federal financial aid programs.
Then, we'll look at state-run programs.
Finally, we'll explore private programs that help to return citizens.
Social Security and Supplemental Security Income Benefits
As a former inmate, you may be eligible for social security benefits, just like the rest of the population.
However, you must have worked enough years and paid into the social security system to be eligible.
As a general rule, a formerly incarcerated person can start collecting social security benefits once they are 62 years old if they have worked and paid social security taxes for at least 10 years.
Additionally, if you are 65 or older and have a disability, you are eligible for additional cash assistance, called Supplemental Security Income benefits, or SSI.
Social Security's Definition of Disability
To be eligible for SSI or SSDI (disability insurance) as a former inmate, you must either be blind or meet Social Security's definition of disability.
Here are the criteria for the SSI program:
Your disability must prevent you from doing the work you did in the past.
Your disability must prevent you from adapting to other work.
Your disability must be expected to last for at least a year or result in death.
You must also have worked enough years to be insured for disability payments.
Social Security is pretty strict about its definition of disability, and it's not easy to qualify.
According to the SSA, people who receive Social Security Disability Insurance are three times more likely to die than people in the general population of the same age.
Supplemental Security Income SSI Payments
You can't collect SSI payments for any time you spent in prison, even once you are released.
However, if you turned 65 and meet the criteria, you can start collecting SSI benefits once you finish your sentence.
State Assistance
There aren't any state programs that give cash grants to released felons.
However, there are many federal and state programs that provide unemployment, housing, job search, food stamps, and other forms of assistance.
These reentry programs help former offenders reintegrate into society.
Many of these programs are joint federal-state programs.
For example, SNAP, or the Supplemental Nutrition Assistance Program, is a federal program.
However, the federal government empowers states to screen for eligibility and provide assistance to those in need.
To apply for SNAP, you must apply to your local state agency.
Each state has its agency, and they'll be glad to give you an application form to fill out.
You can find a directory of state agencies on the USDA site.
Furthermore, many states have assistance programs for certain segments of the population who have specific needs.
As a former inmate and returning citizen, you may fall into an eligible population segment.
For example, New York has many housing assistance programs for homeless people with disabilities, special needs, or other life challenges.
Some of these programs use federal funds.
Other programs use state funds.
Programs vary from state to state, so contact your local government for more information.
There is also the Transitional Housing Program.
It is a federal-based initiative that aims to help victims of domestic violence and sexual assault find transitional housing for up to 24 months.
Visit Transitionalhousing.org and select your state to find programs you may be eligible for.
While the Department of Labor has a program assisting people with disabilities to find employment, your state may have separate programs too.
Visit your state site for more information.
As an unemployed former inmate, you won't automatically qualify for all of these programs.
However, you may qualify for some, depending on your state, even if you don't fall into a particularly vulnerable segment of the population.
Your local social services office will be able to further assist you in finding the aid you qualify for.
Charities and Nonprofits
Even if you don't qualify for a federal or state program, you may be able to get help from a private charity or non-profit.
HelpForFelons.org
Help For Felons' motto is "Breaking Through the Past."
Its goal is to help ex-convicts and offenders re-establish themselves.
The Help For Felons website has tons of resources for finding housing that is friendly to ex-inmates, jobs, grants, and loans.
For example, if you'd like to start studying after prison, you can use the site to find Pell Grants.
Unlike student loans, you don't have to pay back a Pell Grant, and you can use it for tuition or other educational purposes.
The site also has legal resources about international travel, weapon laws, and other topics that are of importance to ex-convicts.
Check the "Legit Online Jobs" and "Fast Money Ideas" pages if you'd like to start working online or making money as soon as possible.
Inmates to Entrepreneurs
Grants and assistance programs are awesome.
However, you may not qualify.
Even if you do, you might prefer to be independent and not rely on government aid.
Inmates to Entrepreneurs has made it its mission to help ex-convicts start small businesses, startups, and other ventures.
While Inmates to Entrepreneurs doesn't provide grants, it does supply online courses and boot camps that teach entrepreneurship and business tips to ex-convicts.
You'll learn a lot, and it's free!
Federal Education Loans and Business Grants for Felons
Several federal student aid loans and business loans or grants are available to ex-inmates.
Pell Grants are not available while incarcerated.
However, you may get one once released, as long as you are not subject to involuntary civil commitment after being committed for a sexual offense.
A Pell Grant is not a loan.
If you qualify, you never have to pay it back, unless you quit the program for which you got the grant or meet other conditions.
You can learn more about Pell Grants and whether you qualify here.
You may also be able to get a business loan from the Small Business Administration, which you will typically have to pay back.
The SBA Microloan Program allows you to take out a loan of up to $50,000, (the average loan is $13,000).
However, eligibility varies.
You may also be able to get an SBA grant for scientific research purposes.
You can see all loans and grants from the SBA here.
A great place to search for grants is Grants.gov, which is a government website with a comprehensive list of government grants.
It also provides resources about eligibility and applications.
Unemployment Benefits For Released Prisoners
A large percentage of convicted felons have a hard time finding employment when they get out of prison.
Fortunately, returning citizens from federal or state prisons in the United States may be entitled to unemployment assistance, just like most individuals.
Contrary to popular belief, incarceration doesn't disqualify you – as long as you've served your sentence.
Find your state's Department of Labor site to see if you qualify.
Every state has different requirements.
Frequently Asked Questions
It's normal to be a little anxious about starting your life again.
Here are answers to the most common questions we see from readers.
Do prisoners get money on release?
Usually.
Most states give prisoners a small monetary amount upon release.
This is known as gate money.
It may come in the form of a prepaid debit card.
However, it's not a lot of money; often, it's just enough to cover the basics for the first few days or even just the prisoner's bus ticket back home.
For example, California gives inmates $200 upon release.
Colorado gives prisoners $100.
However, in Alabama, you may get as little as $10, which is just enough for a small meal and a phone call.
Can prisoners claim benefits?
It depends.
Prisoners are not automatically eligible for benefits just because they were released from prison.
However, like the rest of the population, they may be able to claim disability benefits, Social Security assistance, and unemployment.
A reentry program can help you find services you qualify for.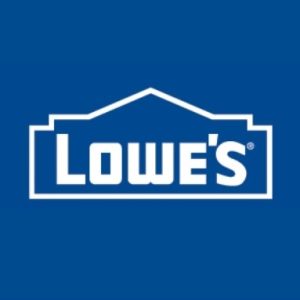 Additional Resource: Housing for Released Prisoners
Transitional or subsidized housing can be hard to find as an ex-inmate.
Fear not – several organizations can help you.
An excellent resource is the Reentry and Housing Coalition.
Check the resources page for information about transitional, public, supportive, and other housing solutions.
The Prison Fellowship has some superb resources well.
Final Thoughts
Turning over a new leaf as a former inmate is tough.
While you should be prepared for a journey, know that you are not alone.
Many organizations and programs can give you grants, loans, housing assistance, or other forms of aid.