If you're familiar with the background check process, getting a criminal background check in PA might surprise you.
The state has different policies in place for how to get the check, what permissions a clean record grants you, and how often you need to renew the provided clearance.
How Do I Check My Criminal Record in PA
The Pennsylvania Access to Criminal History (PATCH) site makes it easy to check your criminal record in PA.
You can fill out the online form and submit it for immediate results.
You can also print it off and mail it in to get a copy of your criminal record.
Online Request
You can get your criminal record in minutes on the PATCH website.
Fill out the online form and use your credit card to pay the background check fee.
You'll get an email confirmation when the police department gets your request, and then you'll get another email when your information is ready.
Though this is usually a quick process, it can take a few days depending on the site traffic.
Paper Request
To request a copy of your criminal record through the mail, print off form SP4-164.
You have to fill out the paperwork yourself, with ink, and the results will only come back to your address.
You have to pay the same records fee as the online order, except you have to send a money order or certified check.
The government doesn't accept cash or personal checks.
Getting your record through the mail can take about one month in total.
This time span includes the form getting to the police department, someone processing the information and printing your record, and mailing it back to you.
Pennsylvania Access to Criminal History (PATCH)
PATCH is a way to provide public access to criminal records.
People in the justice system can access all criminal documents from one database.
Citizens making requests for criminal records might not get the full scope of information, depending on what PATCH deems appropriate to share.
PA Criminal Background Check for Volunteers
Volunteers need a background check and child abuse clearance in PA, but they don't have to pay for it.
You can complete the form online just as the general steps advise above.
You can also submit your application through the mail.
Use form SP4-164A to denote that this is a volunteer form.
You won't have to send a certified check or money order because the police waive the fee for volunteers.
FBI Criminal Background Check PA
An FBI clearance is a step above the PA state clearance.
You have to go get fingerprinted in person so the FBI can run your prints.
You go to a third-party location where a professional takes your fingerprints and submits them to the FBI.
You'll get an outcome letter that deems you either Eligible or Ineligible for the job you've applied for.
How Long Does It Take for PA Criminal Background Check
Completing the applications online gives you quicker results than going through the mail.
In general, it will never take longer than four to six weeks to get the results of your PA criminal background check.
What Shows up on a Background Check in PA
Though PA has a different system for getting a background check and securing clearance for employment, their background checks have the same basic information.
People will be able to see the crimes, date committed, and court data like conviction date and sentence.
How Much Does a PA Criminal Background Check Cost
Each criminal background check costs $22 in PA whether you submit the application online or through the mail.
You can get a notarized copy for $27.
Volunteers can't get a notarized copy, but their basic background check is free.
If you want a copy of your record to review with your legal counsel with the intent of expunging your public record, it only costs $20.
How Long Is the PA State Police Criminal Record Check Good For
PA state criminal records are good for five years.
Some employers might request that you renew your background check and security clearance more often than that, but it won't expire until then.
PA Criminal Background Check Clearance
Knowing what's on your criminal background check isn't the only important factor in PA.
You have to request criminal background checks to get clearance for employment.
Anyone who works with children in PA needs this type of clearance.
The state government also requests criminal background check clearance for foster parents and adoptive parents.
The state's goal is to keep children safe, so requiring these records—and renewal every five years—is their way of doing that.
Act 34 Pennsylvania Criminal History Clearance Instructions
Act 34 is an amendment affecting employees in Pennsylvania public and private schools.
The act states that anyone in this field that has direct contact with children has to have three background checks clearing them for the job.
The three required background checks are:
Department of Human Services Child Abuse History Clearance
Pennsylvania State Police Criminal Record Clearance
Federal Criminal History Clearance
These clearances can never be more than five years old, but some employers require annual renewals for safety reasons.
How Do I Obtain My PA State Criminal Clearance?
You can get your PA State Criminal Clearance through PATCH.
The form is available online or you can print it and mail it in.
When you complete this process online, you'll get immediate results such as Pending, No Record, or Request Under Review.
Pending means that the results aren't yet available and you should check back later.
You can always check pending clearances on the PATCH website.
No Record means that there's no criminal record for that person.
Request Under Review doesn't mean there's a criminal record but instead means the system needs more time to check the information you input.
Results by mail might take up to four weeks.
How Long Are These Clearances Good For?
The following clearances are valid for 60 months:
Child Abuse History Clearance
PA State Criminal Clearance
FBI Clearance
Some employers might require more frequent renewals.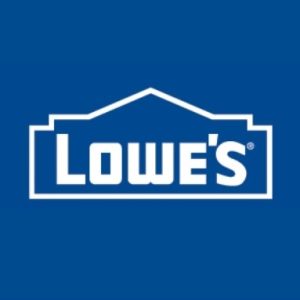 What Is the Process to Obtain My PA Child Abuse Clearance?
Pennsylvania requires anyone working or volunteering with children to get a child abuse clearance.
Foster and adoptive parents also have to complete this process.
People volunteering with children can get a free criminal history clearance through the Department of Human Services.
People working with children, looking to become foster parents, or wanting to adopt children have to pay a fee.
If you apply online, you'll get immediate results through PATCH.
Otherwise, you can go to the PATCH website and print the form to send through the mail.
How Do I Obtain My FBI Clearance?
After filling out pre-registration paperwork, you can make an appointment or walk-in for the service.
The professional will take your fingerprints and submit them to the FBI.
You'll wait for your results and find out if your clearance met approval.
Peake v. Commonwealth of Pennsylvania, et al., 216 M.D. 2015
In 1987, Pennsylvania created an act that states that any caregiver for older adults must submit a criminal background check.
Criminal convictions were categorized by severity and resulted in either banning the caregiver from employment for life or for 10 years.
Though the government intended to use the act to protect the elderly, it was preventing many ex-offenders from reentering the workforce.
In 2015, the state overturned the act and gave each facility the freedom to evaluate applicants.
Criminal background checks are still required for the job, but it doesn't automatically rule anyone out as they did in the past.
This change lets each facility manager decide if the potential employee is a fit for the job.
People who committed crimes in their youth but have been on good behavior for years now have a chance at making an honest living in Pennsylvania.
Frequently Asked Questions
Pennsylvania is a state with a unique background check and clearance regulations.
You have a broad overview of what's required in PA, but you might need some more information.
These frequently asked questions will give you the answers you need.
Do confessions show up in criminal background checks? Are they publicly accessible in PA?
No, confessions don't appear on criminal background checks.
The criminal record will include the arrest date, charges, case information, conviction date, and sentence.
Recorded confessions might be available through PATCH, but only employees in the legal system would access them.
Employers requesting a criminal background check for a potential hire wouldn't see any confessions.
How long does a background check go back in Pennsylvania?
A background check in Pennsylvania only searches back seven years.
Even if a crime you committed resulted in a conviction, if it's older than seven years, it's not going to show up on your background check.
Wrapping Up
Pennsylvania is a state that has unique regulations on criminal background checks and security clearances.
Knowing what shows up on these reports and how you can get them will give you a leg up on the employment process.