Amazon EBT (Electronics Benefits Transfer) is among the few retailers that accept EBT payments on SNAP-eligible products.
Families from select states can now order groceries online and pay using SNAP EBT cards.
EBT users receive subsidized prices on Amazon food produce.
Here's everything you need to know about the program and how you can use it on the world's largest marketplace, Amazon.com.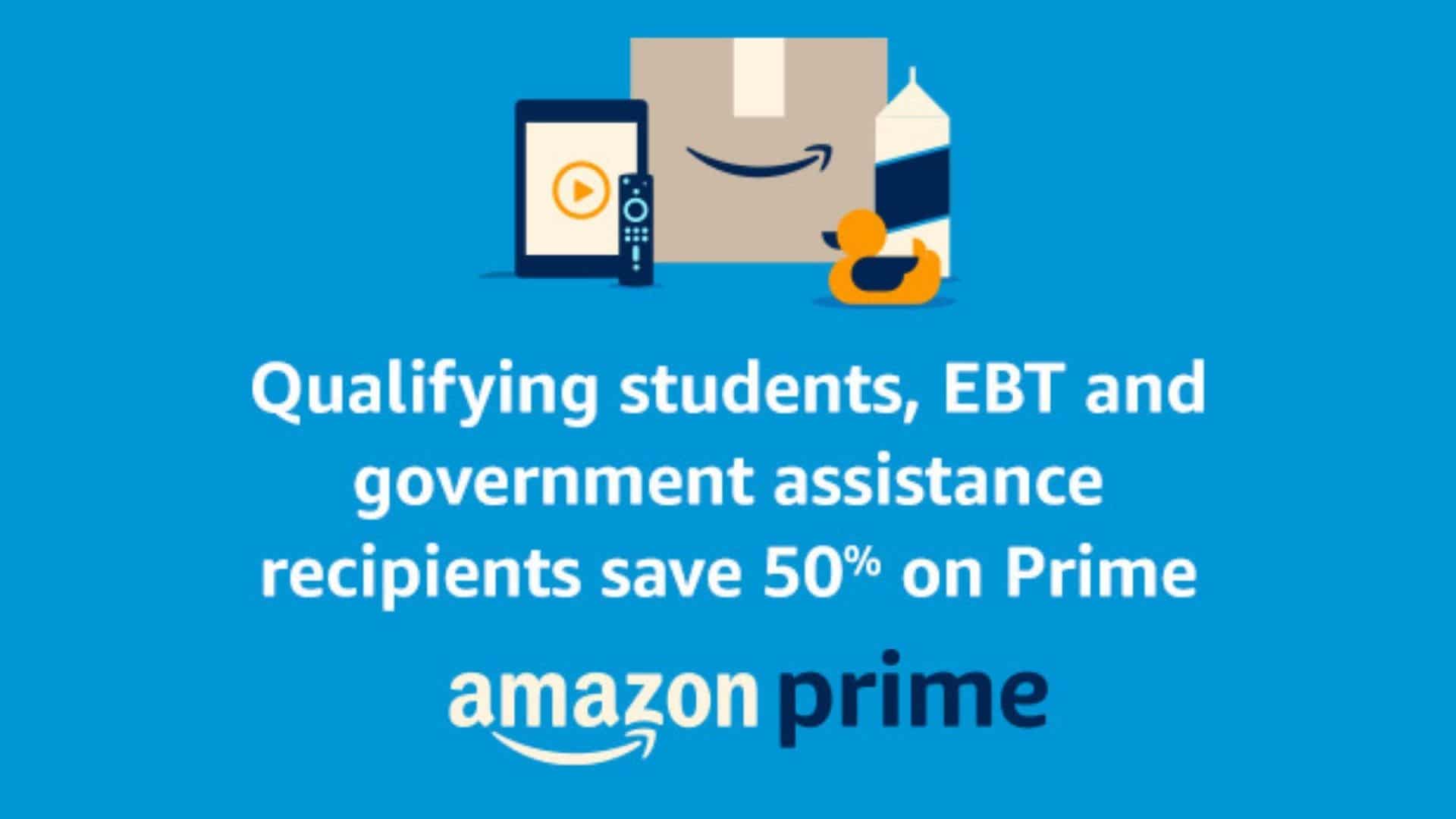 What is EBT?
EBT is the acronym for Electronic Benefits Transfer. It's an electronic system that state departments use to deliver welfare benefits.
EBT cards resemble conventional debit or credit cards. Individuals use this card to either receive food or cash benefits.
EBT cardholders may enjoy:
Temporary Assistance for Needy Families (TANF)
Supplemental Nutrition Assistance Program (SNAP)
Women, Infants, and Children (WIC)
These welfare programs come in handy, especially during this COVID-19 pandemic.
The United States Department of Agriculture (USDA) runs the SNAP program. This program aims to provide nutritional benefits to low-income families. Households use SNAP to supplement their food budgets.
Programs with cash benefits allow users to buy items, get cash-backs, and withdraw money from ATMs. Recipients can only make purchases and transactions from participating retailers and ATMs.
How Does EBT Work?
First, individuals need to apply for specific benefits. For nutritional benefits, prospective recipients should apply for SNAP.
The process requires applicants to fill forms with relevant personal and financial information.
Application
Applicants must apply for food stamps in the state they currently live.
You can apply by:
Visiting designated local food stamp offices
Accessing your state agency's website
Calling the state's toll-free number (SNAP office)
Once you fill out your application, the state will check your eligibility. The processing time varies, but most states will respond within 30 days.
Within this period, the state's SNAP office conducts eligibility interviews. These interviews may be in-person or via telephone.
Eligibility for Cardholders
SNAP requirements vary from state to state. You may be eligible for SNAP benefits if you are:
Unemployed
Working for low wages
Elderly
Homeless
Disabled
Working part-time
A recipient of welfare or similar help programs
The Process
Most state agencies partner with contractors to run EBT systems. The agencies confirm eligibility then transfer the applicant's information to the contractor. The contractor handles the creation of accounts.
The final step is creating an EBT card. The cards come with a personal identification number (PIN). Beneficiaries might change this PIN to secure their cards. EBT cards link to the recipient's account.
State agencies deposit benefits on SNAP accounts monthly. States don't credit benefits on the same date. For example, New Hampshire credits accounts on the 5th while states like Nevada, on the 1st of every month.
The amount of benefits given depends on the number of individuals in a household. This amount is also dependent on the monthly household income after expenses.
Food stamps are an estimate of current food prices and are subject to frequent changes.
How to Use SNAP EBT
Beneficiaries may use EBT for online or physical purchases of food.
SNAP recipients have to run these cards on an electronic reader when grocery shopping in stores. The reader will then prompt the user to input his/her EBT PIN.
Once the processor verifies the PIN, it will check the account balance and allow payments. Online payments are interoperable via the Quest network.
SNAP beneficiaries can use their cards in 50 states. Users from the Virgin Islands, Puerto Rico, Guam, and the District of Columbia may also enjoy SNAP benefits. EBT is usable outside the issuing state.
EBT online is still a pilot supplemental nutrition assistance program. The online grocery program is currently available in select states like California and Alabama.
As a pilot program, it supports only a handful of retailers like:
Amazon
Walmart
FreshDirect
ShopRite
Dash's Market
Safeway
Wright's Market
Hy-Vee
Amazon EBT: Does Amazon Accept EBT?
Amazon accepts EBT online payments for SNAP-eligible items. Currently, cardholders from the following states are ineligible for this service.
Hawaii
Alaska
Montana
Louisiana
SNAP participants from the remaining states can shop online at Amazon.
According to USDA's requirements, products sold directly by Amazon are eligible for SNAP. Listed products sold by third-party merchants cannot be bought using EBT.
Eligible food items usually have a "SNAP EBT eligible" tag near the product name.
You don't require Prime membership to use an Amazon EBT card.
There are three ways in which low-income households can shop using EBT. Amazon customers can either opt for:
Amazon Groceries
Amazon Groceries may be ideal for large packs, everyday food. These products are similar to those in grocery stores. Most of them are SNAP-eligible and shippable.
You may get free shipping for orders that surpass $25.  
Amazon Pantry
You can purchase standard, everyday items in this section. Food items under this category carry the label "Amazon Pantry." You may get free shipping if your orders exceed $35.
Amazon Fresh
Amazon Fresh is only available in select states. It delivers perishable and shelf-stable items. In the past, this category was only available to Amazon Prime members. This requirement no longer holds, and EBT users can shop in this category.
Orders above $35 are eligible for free shipping. However, for SNAP beneficiaries based in New York, the minimum is $50.
Packaging may vary depending on the shopping category you pick.
Amazon Prime and EBT
EBT cardholders are eligible for discounts (50%) whenever they sign up for Amazon Prime.
You can't pay for Amazon Prime using your EBT. You only get an Amazon Prime discount if you're an EBT cardholder.
The discounted program offers all the benefits available to standard Amazon Prime subscribers.
Members may enjoy:
Free shipping
As a food stamp recipient and an Amazon Prime member, you get a two-day free shipping option from Amazon. This offer allows you to ship over a million items within the specified period.
Free TV Streaming
Prime subscribers may enjoy free TV and movie streaming on Amazon Prime Instant Video. Free streaming may also be available on HBO Now, Hulu, ESPN, Showtime, YouTube, to name a few.
Free Music Streaming
Prime users may also enjoy free music streaming.
Limitations
EBT Prime users cannot use the household sharing feature. This feature allows customers to share Amazon benefits with family members.
Despite this limitation, you're permitted to log in to different devices using your discounted Prime account.
How to Sign Up for Amazon's EBT Program
Before accessing Amazon's food stamp program, ensure you have a valid EBT. If you don't have one, please apply for SNAP benefits in your state.
After getting the card, establish whether your state is Amazon-approved. We have listed above the states that Amazon doesn't support.
Once you meet these requirements, you can proceed and create an Amazon account. You can only use EBT payments on personal Amazon accounts. Amazon Business accounts do not qualify for food stamps.
Create an Amazon Account
Signing up is straightforward.
Visit Amazon's official site
Hover over the sign-in button.
Click on the "Start Here" link that pops up. The link will take you to the registration page
Input your name, email, and password
Click on the "Create Your Amazon Account" button
Verify your Amazon account by clicking on the confirmation link sent to your email.
Sign In to Your Amazon Account
Visit Amazon's website and click on the "Sign In button." You'll have to enter your login details to access your account.
Add Your Amazon Food Stamps EBT
After signing in, click on the menu item and navigate to the shop by department section. Select food and groceries, then scroll down and select pay with SNAP EBT. You'll encounter a page requesting you to enter your SNAP EBT card.
Alternatively, you can visit Amazon's SNAP page and click on the button that requires you to provide your card. A new page prompting you to input your card number will pop up.
Shop Amazon Groceries
After adding your EBT card, you can proceed and shop for groceries. You may buy eligible items from Amazon Fresh, Amazon Groceries, or Amazon Pantry. Prime customers may get discounts on some items.
Add the products you need to the cart, then check out.
Shipping Cost
Amazon customers have to select their shipping options before checking out. You cannot use EBT to cover shipping costs. You have to use alternative cards for shipping payments.
You may also be eligible for free delivery if your orders meet specific requirements.
Checkout with EBT PIN
After picking your shipping options, proceed and checkout. The checkout page supports different payment options. Scroll down and select the EBT card option.
If you hadn't provided your card details, you could do so at checkout. You'll need to input the card's name and the accompanying number.
Once you pick on the EBT card, a screen requesting your PIN will pop up. Enter your PIN, hit the "SUBMIT" button, and complete your checkout.
Eligible Products on Food Stamps
SNAP beneficiaries may not be able to order any food. The USDA's stringent guidelines specify that food stamps must be spent on nutritious food.
Households may purchase non-GMO, eatable food such as:
Bakery items like bread and cookies
Cereals
Vegetables
Dairy products
Fruits
Fish
Poultry
Candy
Sea salt
Meat
Ice cream
Seafood
Nutritional energy drinks
You cannot order non-edibles, luxury items, soft drinks, live animals, and junk food using SNAP benefits.
You may be unable to purchase:
Tobacco products
Non-nutritious energy drinks
Pet food
Non food items
Cosmetics
Medicine, supplements, and vitamins
Paper products
Alcoholic beverages
Gift baskets
Frequently Asked Questions
Here are some answers to the most common questions. 
Who is Eligible for Amazon EBT Discounts?
Vulnerable individuals who struggle to buy nutritious food are eligible for food stamps.
Which States Support Amazon Benefits?
Amazon EBT is available in all states except Alaska, Hawaii, Louisiana, and Montana.
How Long Will You Enjoy Amazon EBT Discounts?
You have to confirm eligibility for this program after every 12 months.
Does Your EBT Balance Expire?
Unused benefits roll over to the next month. If you fail to use your card within 12 months, the state will permanently remove all benefits.
How Do You Find SNAP-Eligible Products on Amazon?
Eligible products have a "SNAP EBT eligible" tag near the product's name.
Does EBT Cover Amazon Shipping Costs?
No. You cannot pay delivery costs using food stamp benefits.
What Items are Eligible for Amazon Food Stamps?
You may only order SNAP-eligible items. These are mostly edible nutritious food. 
The Amazon EBT program is ideal for individuals toiling to purchase food for their families.
You're eligible for SNAP EBT benefits if you're struggling financially, disabled, affected by pandemics, or elderly.
Talk to us if you're unsure about applying for an EBT card. We will gladly answer any SNAP questions you have. 
Searching for a job at Amazon? Click here to find available jobs.