There are many challenges a felon must deal with in getting back into society again after release.
Finding a job afterward is probably the hardest of these.
Background checks are an essential part of the job application process.
This blog post will cover whether or not you can run a background check before a job offer.
What Is in a Background Check?
Company Background Check
Timing of a Background Check
Difficulties With Running a Background Check After a Job Offer
Can You Run a Background Check on Yourself?
Recommended Action
What Is in a Background Check?
There are many things involved in a typical background check run by an employer.
Anyone can get ahead of the game by running a background check on themselves.
Employers are looking to hire those who will be successful and stay with a job.
Obviously, it is in an employer's best interest to review an applicant's background before filling a position.
Among the factors considered by an employer are:
Work productivity
Positive attitude
Getting along with coworkers and customers
Having the necessary skills
Being on time
Honesty
Concerns about honesty are the most significant for any felon trying to live an honest life.
Their criminal history can be a problem when applying for a job even if they are now committed to living an honest lifestyle.
There are a number of areas employers will look at as part of a background check, including:
Credit reports
Driving records
Educational records
Criminal offenses
Certain information is not available to employers conducting a background check, including:
Bankruptcies after 10 years
Civil suits, civil judgments, and record arrests after seven years
Paid tax liens after seven years
Accounts placed for collection after seven years
Any other negative information except criminal convictions after seven years
While a hiring manager asks questions regarding a person's background, an employer is not allowed to ask for medical information until a job offer has been made.
The criminal record review portion of a background check includes looking for any criminal offenses, which will show all convictions and non-convictions, including cases not prosecuted or those dismissed.
Convictions have no time limit while a non-conviction will be observed for seven years.
If a felon has his or her record expunged, then their record will be clean.
Company Background Check
Reviewing the results of a background check is an important part in the hiring process for any company.
The criminal background check can offer information that will help an employer make a decision.
Employers typically do not request a background check for everyone submitting a job application because of the cost involved.
A background check is typically ordered when the employer is considering offering a position.
Employers generally conduct a background check only after making a conditional offer of employment.
Federal law does not prohibit employers from running a background check before a job offer is made.
Some state laws may have restrictions, however.
These are typically ones that follow the ban-the-box law, prohibiting employers from asking about criminal history during the interview and selection process.
In Hawaii and Washington, for example, an employer may do a criminal background check only after a job offer has been made.
The employer can then withdraw the offer only if a conviction has occurred within the past 10 years and is directly job-related.
Timing of a Background Check
The Equal Employment Opportunity Commission (EEOC) has established certain guidelines for a hiring manager to follow regarding an applicant's criminal record, including how the record:
Relates to the responsibilities of a job
How recent the crime was
Nature and severity of the crime
A hiring manager can request a candidate to fill out an application and a separate document requesting permission to run a background check.
If there is more than one round of interviews in the hiring process, it may be an advantage for the employer to begin the screening process before inviting a candidate for an additional interview round.
When conducting a single interview, a candidate can be informed that the job offer is provisional and depends on the results of a background check.
It is still important to get written consent from an applicant separate from the job application.
The timing of a background check depends on the information included in the check and any state requirements.
A company that examines Workers Compensation records as part of a standard background check is not allowed to run that check before a conditional job offer.
Not following this may result in a lawsuit for discrimination due to a disability.
An employer can only inquire about health conditions that may affect job performance after an offer is made to protect anyone with a disability from being unfairly denied an opportunity.
Making a job offer after running a background check reduces expenses for the employer and prevents that employer from having to defend any decision to withdraw an offer later.
Difficulties With Running a Background Check After a Job Offer
Background checks prior to a job offer can create problems for an employer.
A job application may not include information regarding an applicant's race, religion, or national origin.
Conducting a background check before making a job offer to a candidate may create problems.
An applicant may claim that he or she was not offered a job because of discrimination resulting from a background check.
Another problem with running a background check before a job offer is the cost involved.
Making a job offer to an applicant before doing a background check can result in making a questionable hiring decision.
Making a job offer after conducting a background check can result in an applicant losing interest in the job because of the time involved in the background screening process.
In cases where a background check is run after a job offer, if negative information is found in the background check, an employer may need to withdraw that offer.
This permits an applicant to ask for the results of the background check that resulted in rescinding the offer and being able to challenge it.
This could result in a possible civil lawsuit due to a wrongful denial of employment.
The burden of proof would be on the job applicant to prove that any allegations were false.
It may make sense to do a reference background check before a job offer is made.
If no job offer has been made there is nothing to be withdrawn.
The Fair Credit Reporting Act (FCRA) allows an applicant to see any information that was collected and to dispute it if it is false.
Can You Run a Background Check on Yourself?
A felon can arm him or herself with the information needed to be successful by conducting a background check on themselves.
A felon would have the best chance at getting a job or keeping a position by having his or her record expunged.
There may be times when it is important to consult an attorney in the hiring process.
It is essential to take action and not risk a chance on the results.
The different kinds of personal background checks that a felon can run include:
From court records
A credit report
Driving records
An educational report
Recommended Action
It is essential for a felon to be open and honest regarding anything concerning a conviction when dealing with a potential employer.
Lying about a conviction will only jeopardize a felon's chances at getting the job.
It is important to remember not just the mistakes we make but how we recover from them for the future.
Establishing an honest life is not easy to do but is certainly important in recovering and moving forward.
He or she must be willing to see him or herself in a different light, ready to establish an honest life.
The best opportunity for success in a new life begins with having support from family and friends.
After all, felons do make good employees.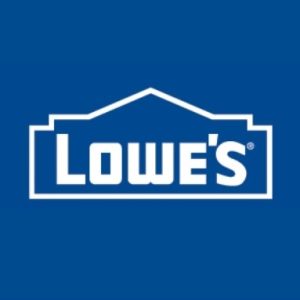 So what do you think about this blog post, about whether or not an employer can run a background check before a job offer?
Have you or someone you know had an employer run a background check before a job offer?
What was that like and what happened?
Please tell us in the comments below.