Whether you're hiring your first employee and want peace of mind or you would like to know more about your own public record, background checks are an everyday part of life.
For a business or organization, background checks are essential to employment verification.
However, background checks don't only benefit companies.
They can enable individuals to better prepare for the hiring process.
Finding the right tool to perform a background check is a key part of the process.
One of the best firms out there is Accurate Background Check.
Read on to find out more about the company and whether its software is right for you.
What Is Accurate Background Check?
Accurate Background Check is a third-party employment screening firm that provides comprehensive background checks, arrest records, and more.
The company offers reliable vetting solutions for clients across several industries such as healthcare, insurance, transportation, and marketplaces.
Established over two decades ago, Accurate Background Check has grown to become one of the largest businesses in its field.
The company specializes in offering employment screenings to businesses that serve high-risk industries.
Accurate conducts screenings via a robust but user-friendly client-ordering platform that facilitates a simple managing background screening procedure.
Accurate Background Check Comparisons
Various other companies provide background checks for individuals, businesses, and organizations.
Each closely competes with Accurate Background Check.
With that in mind, it's a good idea to clearly understand what's on offer and decide which is the best background check service for you.
Accurate vs. Checkr
Checkr is a third-party background check provider that utilizes artificial intelligence and machine learning to make background checks faster, easier, and more compliant.
Similar to Accurate Background checks, the service offers convenient and affordable checks on individuals and entire workforces via public API documentation.
On the other hand, Checkr's analytics isn't customizable, and you will need to manually retrieve some data.
Accurate vs. Truthfinder
By aggregating data from millions of public records across thousands of background resources, TruthFinder lets you verify individuals, addresses, and phone numbers.
Users can enter a person's name or address into its search engine.
The results show a person's criminal record, property ownership information, driving records, aliases (including complete name variations), and more.
Truthfinder is a more valuable tool for personal and single background searches than Accurate Background Check, which is perhaps best suited for businesses and larger organizations.
Accurate vs. Instant Checkmate
Instant Checkmate is a leading provider of background checks, with clear and detailed information about an individual.
Their site is easy to navigate and provides a one-stop shop for any of your background check needs, including aliases, education, employment, and location history.
They also offer competitive pricing options on reverse phone numbers and email address lookups.
Why Choose Accurate Background Check
A company can use software like Accurate Background Check to streamline the employment verification process.
The efficiency involves making sure you hire only eligible candidates who don't have ongoing criminal records.
An individual, meanwhile, may want to know more about their own records to anticipate what might be flagged during the hiring process.
Doing so can have unexpected benefits.
For instance, one might discover that that misdemeanor charge wasn't expunged like it was supposed to be.
Pros of Accurate Background Check
Learn about the advantages of working with an Accurate Background Check.
1. Simplify the Hiring Process
The hiring process can be a daunting task for employers and potential employees alike.
While businesses do their due diligence in vetting candidates constantly, it's difficult for organizations to assess a candidate's skill level and fit effectively.
Fortunately, Accurates Background Check provides solutions that help eliminate much of the guesswork involved in determining if a person is suitable for an open position.
One such solution is the background check API which allows businesses to make informed decisions when filling critical roles in their companies.
If you're a prospective applicant, you can better anticipate any potential issues that could develop.
By knowing what could be highlighted, you can take the initiative and be open with the hiring team about your past.
2. Save Time and Money
Accurate Background Check prioritizes efficiency and accuracy.
Businesses can save valuable time and money by streamlining onboarding through Accurate Background Check's software.
3. Eliminate Bias
The best way for companies to make intelligent hiring decisions is by minimizing bias as much as possible.
The Accurates Background Check platform allows companies to screen job candidates efficiently and reliably.
Because Accurate Background Check's screening reports are digital and stored in an easy-to-read format, hiring managers can quickly scan through files after interviews.
This streamlined approach can be invaluable for prospective applicants.
After all, it can provide an easy-to-follow track record of long-standing rehabilitation.
Cons of Accurate Background Check
One recurring issue with Accurate Background Check is the lack of direct contact with the verifications team.
The only way to get hold of them is by using customer support as a middleman.
This break in communication can add time to the process.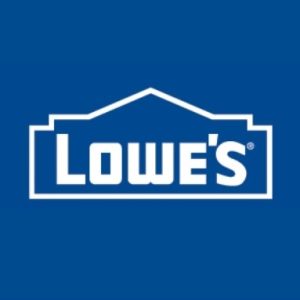 How Much Does Accurate Background Check Cost?
You can set up a progressive screening procedure with Accurate Background Check to run necessary checks before moving to secondary checks.
Their company has a verification setup fee.
All packages include a complete range of core searches.
Basic Plan
The Accurate Background Check basic+ plan costs $29.95 per report and includes:
SSN Trace & Address History
Current County Criminal Search
National Criminal Check with County Verification
Standard Plan
Accurate Background Check's standard will cost you $59.95 per report and includes the Global Watch in addition to every aspect listed in the basic plan.
The Global Watch involves international background check services that cover the complete screenings.
Premium Plan
This high-end Accurate Background Check package costs $74.95 per report.
The plan includes verification for education and employment on top of the standard package's offerings.
Add-Ons
Accurate Background Check offers extra services in addition to the three listed packages at a fee.
These add-ons include:
Pre-Adverse and Adverse Action Letter Distribution – $5.00
Professional License Verification – $9.95
Motor Vehicle Report – $9.95
Federal Criminal Search – $9.95
How Long Does Accurate Background Check Take?
Accurate Background Check has a reasonably fast turnaround time.
Depending on the background screening process, most background checks take about three days or as little as 24 hours.
How to Request an Accurate Background Check
Background checks are an essential part of the hiring process, and they can reveal necessary information that can influence a hiring decision.
You can easily access Accurate Background Check's robust screening services on their manageable, easy-to-use platform.
Required Information
It's essential to ensure you have everything you need when requesting an accurate background check.
It doesn't take longer than necessary to get back information.
Take a look at the list below to ensure you will have all the required information to request an accurate background check:
Company name and size         
Industry & company type
Headquarters location and mailing address        
Website if applicable        
Phone number
Admin user Information
Step by Step Instructions
Follow these steps necessary to request an Accurate Background Check report.
Register for Your Accurate Background Check Account
Fill in the required information listed above and pay for your account with a credit card.
Once completed, the company will send you an email with an attached user agreement.
Electronically Sign the User Agreement You Receive by Email
This document serves as your legal agreement with them and protects both parties from liability.
It is crucial to read through any fine print before agreeing—you want to be sure that you can handle all responsibilities that come with signing up for their service.
Order Your Package & Add-Ons
Accurate Background Check has a wide range of package options, meaning you can select which features are most suitable for your needs.
Select add-ons based on what you're looking for from the available packages.
Accurate Background Check FAQs
Here are some commonly asked questions about Accurate Background Checks.
How far back does Accurate Background Check look?
The industry norm for background checks is around seven years.
However, in rare cases, companies might request background checks for up to ten years back.
Can you dispute an Accurate Background Check?
Yes, you can dispute your record via email or call the Consumer Help Line.
Please remember that you should not include any personally identifiable information other than your full name and phone number.
How do you know if you passed a background check?
The hiring organization will contact you to inform you that you completed your background check successfully.
On the other hand, if you get hired, you will know that there were no problems.
What's Next?
A background check can be beneficial for individuals, businesses, and organizations.
It can help people with a criminal history know what's in the public record, and ensure that companies are well-aware of any red flags that could affect their success.
With years of experience conducting background checks and gathering vital information about candidates and contractors, Accurate Background Check can offer a multitude of benefits.