Omaha, Nebraska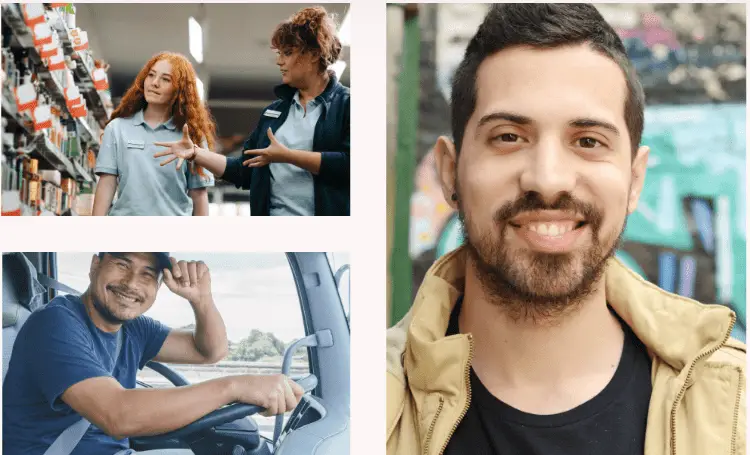 By 2017, Omaha, Nebraska reached a population of around 467,000. With this many people, many job opportunities are frequently available with most of those going to the general public with no criminal background. Finding work can be challenging for most people, but our research shows that it is even a greater obstacle for someone with a felony record because of reduced opportunities and lower priority due to their criminal record.
Finding your place in the world could be a daunting task, especially if you're someone who just got out of prison. Before you check out jobs for felons in Omaha NE, you need to prepare yourself inside and out.
It's typical for ex-convicts to feel that they have lost everything. The problem is, a pessimistic attitude is a deterrent if you ever hope of bringing your life back on track.
Nebraska's Reentry Programs
Fortunately, there are reentry programs you can take advantage of that will help in your transition back to the community. The first thing you need to do is to contact organizations that offer these reentry services.
Nebraska, like other states, has a program for felons who need individualized services. These services create positive changes and opportunities that ultimately reduce the risk of returning to unlawful activities. The state believes that a successful community reentry results in safer communities.
Other nonprofit organizations, such as Re-Entry Alliance Nebraska and RISE, also share the same goal. You can get in touch with them for information about their services.
Other Tips for Finding a Job
Before you start your journey to find jobs for felons in Omaha NE, here are a couple of tips that can be the difference between success and failure.
1. Build your skills.
Skills are not only limited to what you can do but also how you present yourself to others. Regardless of the position you are applying for, you will have better chances if you happen to have a cordial, friendly demeanor in addition to your work capabilities.
2. Don't get tired of applying.
As someone who has experienced jail time, you may have already figured out that there is a limit regarding the type of work you can apply for. You also have to develop emotional immunity when it comes to failed applications.
Applying to several jobs for felons in Omaha NE, which you are qualified to, increases your chances of getting hired. Thankfully, it's easier to look for jobs these days as most of them are now posted online. 
3. Always strive to look professional.
In any job interview, a clean, polished appearance is a positive attribute to have. You can draw confidence from it, while employers can appreciate your effort in trying to look good.
4. Don't hesitate to ask for advice.
Whether you are in the process of sending resumes or preparing for an interview, asking for advice from organizations is undoubtedly a good way to go about it. You can use the internet to get the information you need, but it cannot be as specific as advice you can get from professionals.
Below we have a number of job listings, followed by the top employers in Omaha and their hiring policies.
Make sure you read this entire page for your best chance at being successful in your job search.
Sorry No Jobs Available at the moment
Other Popular Cities in Nebraska with Jobs for Felons
Subscribe to our Newsletter