Chicago, Illinois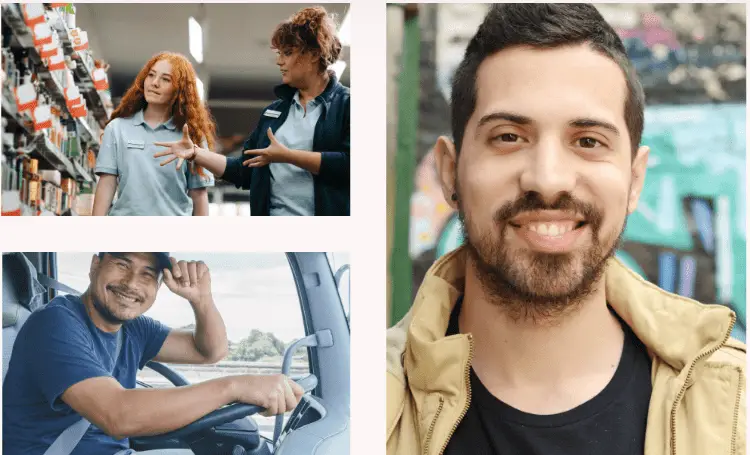 The prison population in the state of Illinois has increased over the last 30 years. At the same time, the number of released prisoners rose, as well.
In 2006, more than 50% of the released prisoners made their reentry to Chicago, wanting to start over from this city. For this reason, the Office of the Mayor decided to step in and tried providing jobs that hire felons in Chicago.
Chicago Hiring Guidelines
Chicago City's Human Resources Department made new guidelines on how to review criminal offenses and help people reenter the workforce safely. Some of the parameters they check are the nature of the offense, the sentence, and the number of convictions.
Using the new guidelines, these former offenders are given a fair chance of getting hired and start anew.
Jobs That Hire Felons in Chicago
Various departments from the city government partnered with different agencies to provide training for those with criminal records. For example, the Department of Transportation partnered with Greencorps Chicago, offering different training programs for nine months. You can choose from landscaping and horticulture, electronics recycling, environmental health and safety, and weatherization.
There are other training programs for automotive repair, call center operations, debt collections, neighborhood beautification, and more. These multiple training programs provide skills for various industries and find jobs that hire felons in Chicago. 
After going through these training programs, it will be easier for you to find the matching job from our website. Below is an accurate list of companies offering jobs that hire felons in Chicago, which is constantly updated. Also, using the felon-friendly job board allows employers to post new job openings directly.
Off-Limit Jobs for Felons
In Illinois, there are off-limit jobs for convicted individuals. Here are some they are not allowed to work in:
Any public office
Architecture
Athletic trainer
Barber
Dietician
Livestock dealer
Mover
Pet shop operator
Roofer 
Sign language interpreter
Tattoo artist
Sometimes, it's hard for ex-convicts to move on and start afresh due to the criminal record attached to their name.
Some industries don't allow ex-convicts to work for them based on their convictions and offenses. Education jobs, government positions, and the health care industry are just some of the sectors where convicted felons cannot work.
Nevertheless, you can still find plenty of job openings that are willing to work with you so that you can rebuild your professional career.
Subscribe to our Newsletter