For many inmates, the day they are released from prison marks the beginning of a new chapter in their lives. However, this chapter is not always easy to write. Reintegrating into society after serving jail time can be a daunting challenge, fraught with prejudice, stigma, and lost opportunities. To overcome these obstacles and create a rewarding and productive life, former prisoners need more than just strength of will; they need guidance. They need mentors and role models who can show them the way to a brighter future.
Mentors and role models are people who have successfully navigated the choppy waters of post-incarceration life or who have the expertise and compassion to help others do so. They are like lighthouses that illuminate the path for those who are lost in the dark. They offer hope, direction, and support to those who are trying to rebuild their lives after prison. In this article, we will explore how to find these beacons of hope and direction after serving jail time.
Types of Mentoring Programs for Former Inmates
After being released from prison, finding a mentor or role model can significantly aid the process of reintegrating back into society. Mentorship programs across the U.S. serve as pivotal lifelines, designed specifically to support former inmates through their transition period and beyond. These programs are as diverse as the populations they serve, employing various methodologies to offer assistance. Below, we delve into four major types of mentoring programs: Adult-to-youth, Peer-to-peer, Group mentoring, and E-mentoring.
Adult-to-youth mentoring: Adult-to-youth mentorship programs involve a supportive relationship between an adult volunteer and a young person who may be at risk or has previously been involved in crime. Mentors, through their steady presence and guidance, play a crucial role in steering these youths towards more constructive paths, significantly reducing the risk of delinquency. Organizations like Big Brothers Big Sisters (BBBS) serve as prime examples of such programs, with community and school-based mentoring initiatives aimed at fostering positive behavioral changes and opportunities for at-risk youths.
Peer-to-peer mentoring: Former inmates often find immense comfort and guidance from those who've shared similar experiences. Peer-to-peer mentoring programs foster connections between individuals with common backgrounds, such as prior incarceration or substance abuse struggles. These programs provide an empathetic support structure, with mentors having firsthand experience of the challenges their mentees face. The Fortune Society, a New York-based organization, employs former inmates as peer counselors, offering customized support for their transitioning clients.
Group mentoring: Group mentoring offers a platform where mentors and mentees can interact within a communal setting. These groups often consist of individuals with similar needs or goals, and their meetings serve as valuable avenues for mutual learning and support. Programs like Amachi, a faith-based initiative, connect children of incarcerated parents with mentors from local congregations, offering both group and individual mentoring based on the mentee's specific needs.
E-mentoring: In today's digital era, mentoring has also evolved to incorporate technology. E-mentoring involves connecting mentors and mentees via digital platforms, breaking geographical barriers, and offering greater flexibility. An e-mentoring program like our platform, the FelonyRecordhub.com or Icouldbe, offers curriculum-based online mentorship for high school students from low-income communities, focusing on areas like career exploration, college preparation, and personal development.
Where can you Find Mentors and role models?

Finding mentors and role models after serving jail can be challenging but not impossible. There are various sources and avenues that can help people who have been involved in the justice system connect with mentors and role models who can support them in their reentry and rehabilitation process. Some of these sources and avenues are:
Felonyrecordhub.com: In today's digital world,  finding a mentor or role model can also be done online. There are many online platforms that provide access to mentorship programs and resources for former prisoners. One of them is Felony Record Hub, where we feature articles that are relevant to life after incarceration. On our site, you can be able to find useful materials that guide you through life after incarceration. We also offer resources such as information on reentry programs, where, depending on where you are from, you can find a local location that can help you reintegrate. On our site, you can also find mentorships on how to apply for jobs, find more information about resources available in your local communities, and get well accustomed to information about careers that are available to felons and former convicts.
Mentoring programs: As mentioned in the previous section, there are many types of mentoring programs that exist for people who have been involved in the justice system, such as adult-to-youth mentoring, peer-to-peer mentoring, group mentoring, and e-mentoring. These programs can be accessed through various organizations, such as non-profits, faith-based groups, schools, or employers. Some examples of mentoring programs that serve this population are Big Brothers Big Sisters, The Fortune Society, Amachi, and iCouldBe. To find a mentoring program that suits their needs and interests, people can search online databases, such as the National Mentoring Resource Center or MENTOR, or contact local agencies or community partners that offer or refer to mentoring services.


Former teachers or counselors: People who have been involved in the justice system may also find mentors and role models among their former teachers or counselors, who may have played a positive role in their education or personal development. These professionals may have relevant expertise, experience, or interest in the topics or goals that the mentee wants to pursue, such as academic achievement, career exploration, or personal growth. They may also have access to resources or networks that can benefit the mentee. To reconnect with former teachers or counselors, people can reach out to their former schools or programs or use social media platforms, such as LinkedIn or Facebook.
Correctional staff or volunteers: People who have been involved in the justice system may also find mentors and role models among the correctional staff or volunteers who work or serve in correctional facilities, such as prison officers, social workers, chaplains, or tutors. These individuals may have a good understanding of the challenges and opportunities that the mentee faces in their reentry and rehabilitation process. They may also have a genuine interest and commitment to help the mentee succeed and thrive. To maintain contact with correctional staff or volunteers, people can ask for their contact information before they leave the facility or use online platforms, such as JPay or CorrLinks.

Successful ex-offenders: People who have been involved in the justice system may also find mentors and role models among successful ex-offenders who have overcome their own challenges and achieved positive outcomes in their personal and professional lives. These individuals may have a relatable and credible perspective on the realities and possibilities of reentry and rehabilitation. They may also have a motivational and inspirational influence on the mentee's attitudes and behaviors. To meet successful ex-offenders, people can join support groups, such as Alcoholics Anonymous or Narcotics Anonymous; attend events or workshops, such as TEDx Talks or Toastmasters; or follow online platforms, such as podcasts or blogs.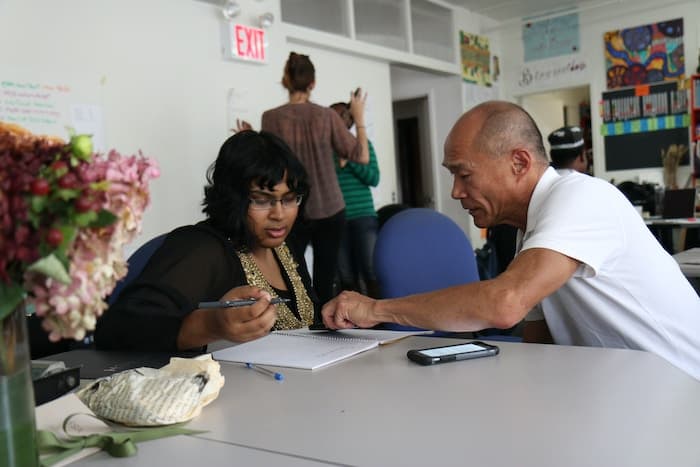 Conclusion
In conclusion, reentry into society after serving jail time is a complex and challenging journey. But finding the right mentors and role models can greatly assist former inmates in navigating this journey more successfully. Whether through traditional adult-to-youth, peer-to-peer, group, or e-mentoring programs or by using online platforms like Felony Record Hub or LinkedIn, individuals can find guidance, advice, and reassurance from those who have walked similar paths.
It's about making meaningful connections, learning from shared experiences, and accessing support structures specifically designed to help with the process of societal reintegration. It's not just about reentering society – it's about thriving within it, and mentors and role models are invaluable beacons in that quest.
So what do you think about this blog post How to Find Mentors and Role Models after Serving Jail? Have you or someone you know been in that situation? What was that like and what happened? Please tell us in the comments below.